Did you know that we do a different mixed media art project each month for Painting the Psalms? Each one is inspired by the Psalms in some way, and includes a devotional and lots of encouraging words throughout the month to keep you focused on God.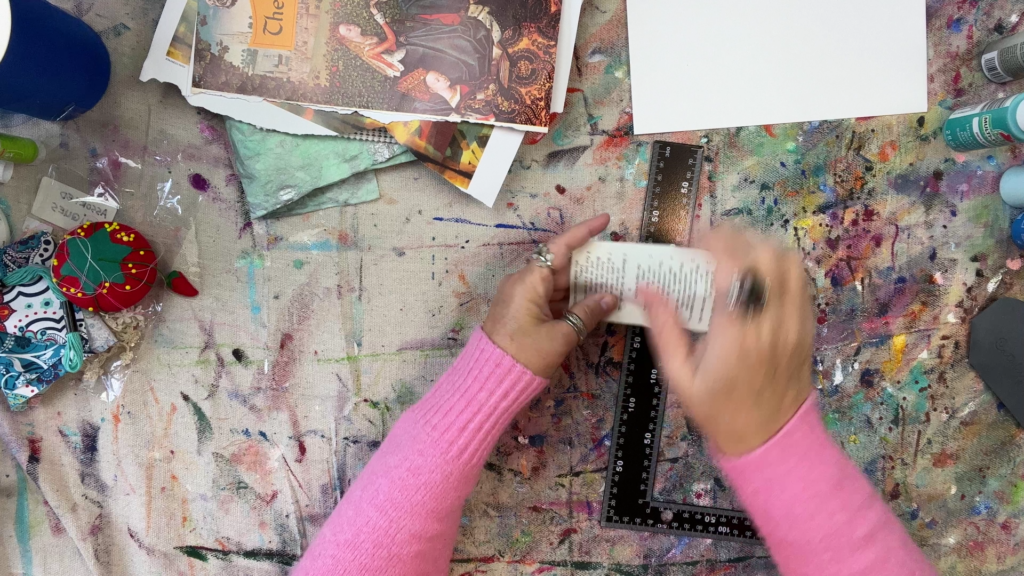 November's Painting the Psalms was made up of seven (7) video lessons where we used:
Beads
Fabric scraps
Appliques or lace
Embroidery thread
Sewing needle
Tulle
Rubber spatula or scraper
T-square or ruler
Variety of papers
Magazine pages
Bristol paper or something heavy to hold collage
Glue stick
You can use some of those supplies or all of them. I gave you a variety so you could use whatever you had.
Join us for December! We'll be celebrating the connection between a popular Christmas song and the Psalms.