As I write this, the rain is coming down outside and it is a gloomy, moody day. Seems like the perfect time to reflect and do my end of the year wrap up. If you're new around these parts, I have many year's worth of these, which you can find here.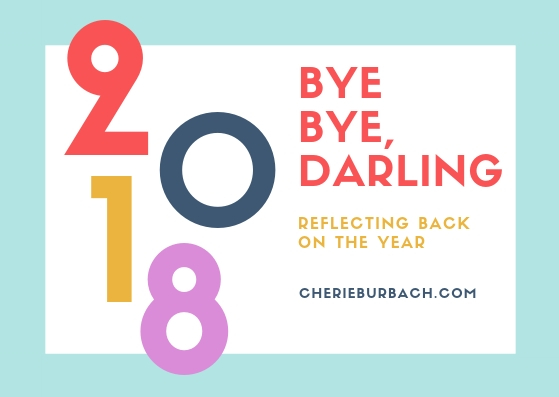 Exhibits
2018 was not my first year doing exhibits, but it is one that stands out because I did more of them and a solo show. I look at exhibits as a way to bond with other artists and see their work and their take on creativity.
By far the most exciting exhibit I did this year was my solo show at Inspiration Studios. It was a fun experience and I was humbled by the people who came out to support me.
Here are a few others I did:
Art in Process
Who doesn't love to see how things come together? I talked about specific paintings, showing the steps and talking about the process, in posts like:
Products and Shows and Courses
I did a number of shows this past year, which has left me feeling a bit tired but majorly grateful. I am humbled any time someone buys my art in any form to keep in their home! There are many benefits to doing shows, and while I don't have time to reflect on each show, here are a couple:
You all have been asking me for products! And I am happy to oblige, but of course, it takes me a while. I have to test things out, search out things that represent my art the way I like, and all of it requires a bit of time. This year I added pillows and also created the Mixed Media Faces ecourse, which teaches different ways to use oil sticks, acrylics, gelatos, and Pitt pens. I started painting a lot of pink haired girls this year so it was fun to do a class where I talked about faces and mixing materials for those kinds of paintings.
DIY and Crafty Stuff
I like being creative in all areas of my home and life, so talking about crafts is a natural extension of that. This year we shopped our local IKEA and I got these cute containers that were fabulous… except they needed a little paint and design. One reason I like that place is because they sell items with a clean design that can be easily transformed.
I discovered fabric paint this year (I know, I'm way behind on that one) and did a few pairs of jeans that were fun to create and wear. I still get lots of compliments on them when I'm out and about. Furniture makeovers are also fun to read about. At least I think so!  I've always been someone that liked to take old furniture and repaint it or to find ways to repurpose things, but this past year I crossed off a few projects I have wanted to do for a very long time.
This past year I:
Books and Poetry
I've always been a writer and poet, and while I'm focused on art at this time in my life the written word and books in general remain an important part of my world. My first coloring book Creative Gifts was a thrill because I'd always wanted to do one and also because drawing in that type of asthetic was a fun challenge for me. It was so fun, in fact, that I did a second coloring book, Feminine Florals.
But my most favorite book released this year was Poiema, which is a large collection of new and selected poems. Poiema is one of the favorite books that I've ever released.
I include my poetry in my art, of course, but also wanted to give people another way to view my poetry. So in 2018 I started videos that helped illustrate their meaning. Here they are, and I'll be adding to these as time goes on.
Inspiration From the Psalms
The Psalms have been a source of inspiration for me since I was young. I'm drawn to poetry and the comfort of verse. Here are a couple Psalms posts I did in 2018.
My Mission
I think if I have a mission at all, it is to tell the world about God's love. In order to do that, I share my own story, because I have had much to overcome in this world and am only here because of God.
Onward
I got to do fun things this year like judge a school age kid's writing contest, and perhaps best of all, feed a giraffe. I got make, teach, sell, and celebrate art. Art has always been a part of my life and remains a blessing for me. I did an interview with the popular Artsy Shark website where I talked about the challenges and steps in making money as a full-time artist. I reflected on the evolution of our craft booth, which showed the challenges and mistakes we made (and where we actually did well!).
And now, I look onward. 2019, I'm ready, darling.