So many of you have asked about a live and in-person version of "Painting the Psalms" and guess what? It's happening!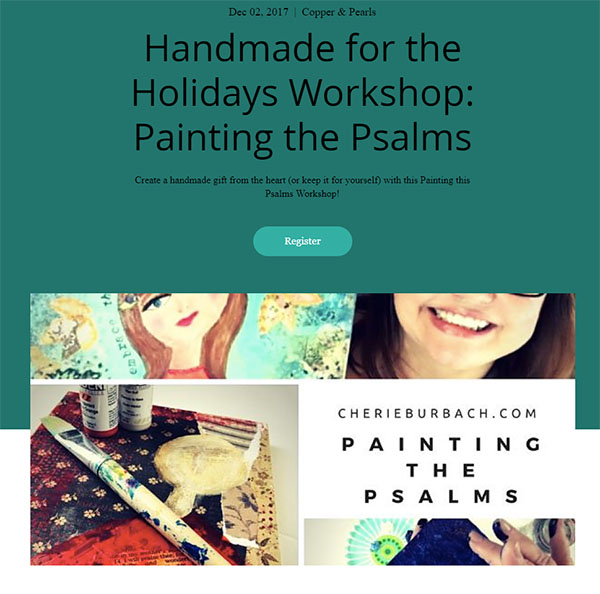 You can register now, but hurry, it's this Saturday: December 2nd.
This class is an in-person version of the ecourse I offer in my "Painting the Psalms" subscription series. We'll be choosing a Psalm and creating a mixed-media painting with it. The picture we create will be something you can give as a gift, display in your home, or even set out on your desk at work. It is something meant to remind you of the beauty and promise in the words of the Psalms.
I taught a class at Copper & Pearls in October and had so much. The one I taught in October was my "Love Note" class. I was amazed at how each person's canvas reflected their unique personality.
Every one of them was different. Their love notes were different. Their stories and experiences were different. And I was blessed with really cool students! They were kind to me and seemed to have fun, which was really important to me.
I loved that they each had a different vibe they conveyed with their completed projects. Love notes mean different things to people. Sometimes we hold on to notes because they are beautiful and make us happy. Sometimes they remind us of painful things, and yet we want to remember them because there is beauty in the experience, despite the hurt that might arise.
I love that art is one way we can express our emotions and honor our memories.
I look forward to this Saturday's class, and hope you will join me!
Details here.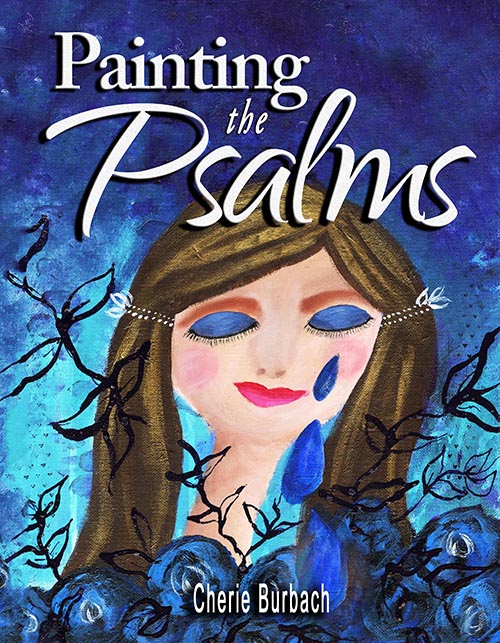 For more inspiration from the Psalms, considering taking one of my Painting the Psalms ecourses or pick up my book, Painting the Psalms. My ecourses are individual mixed media projects you can do in the privacy of your own home, at your own speed. Each project is different in terms of technique, composition, and supplies, but they all are inspired by the Psalms in some way.
My book Painting the Psalms is half art book, half devotional. It contains over 100 paintings, all inspired by the Psalms.