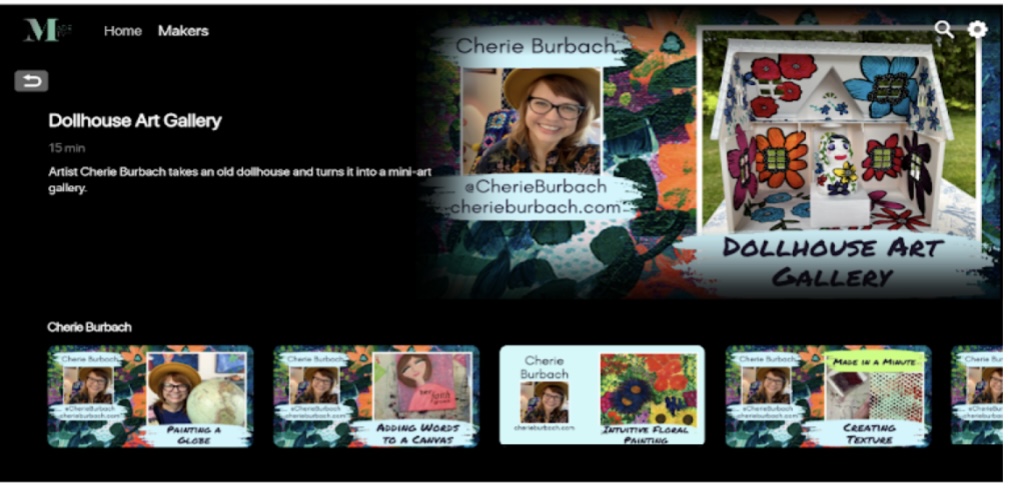 Did you know I've got a collection of videos on MadeTV?
I've been with them since their inception, and have enjoyed being a part of this wonderful network of artists and makers. Here are some of my videos that you can find there.
Intuitive Painting
I'm an intuitive painter, which means I process the things I see and feel through art. Intuitive painting generally focuses on emotions connected with creativity rather than on the technical aspects of painting.
I filmed my creative process after I was inspired by a trip to a botanical center, after visiting a garden center, and when I was working on my ecourse, "Stupendous Sunflowers." My video on making "Breezy Sunflowers" gives you a sample of the ten mixed media projects you'll get to create in Stupendous Sunflowers. We paint a variety of projects using different mediums, and also sew things like a necklace, pin, and art doll. All these projects are inspired by sunflowers.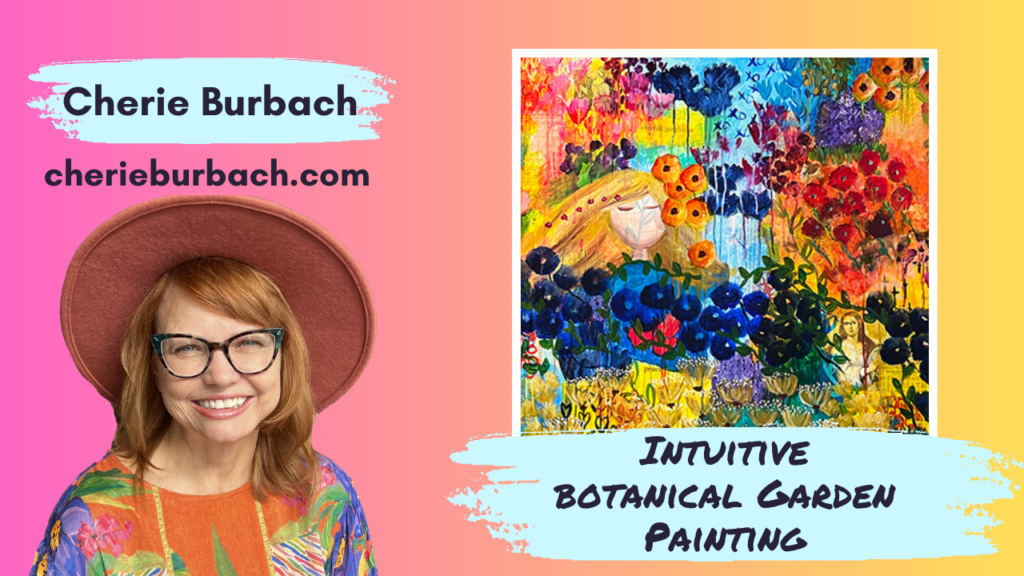 Painting Tutorials
I've got other painting tutorials at MadeTV as well. For instance, I talk about the importance of a regular creative practice and demonstrate one way I accomplish this, through watercolors. Watercolors are inexpensive and easy to find, and I enjoy just relaxing at the end of the day and making something colorful that brings me joy.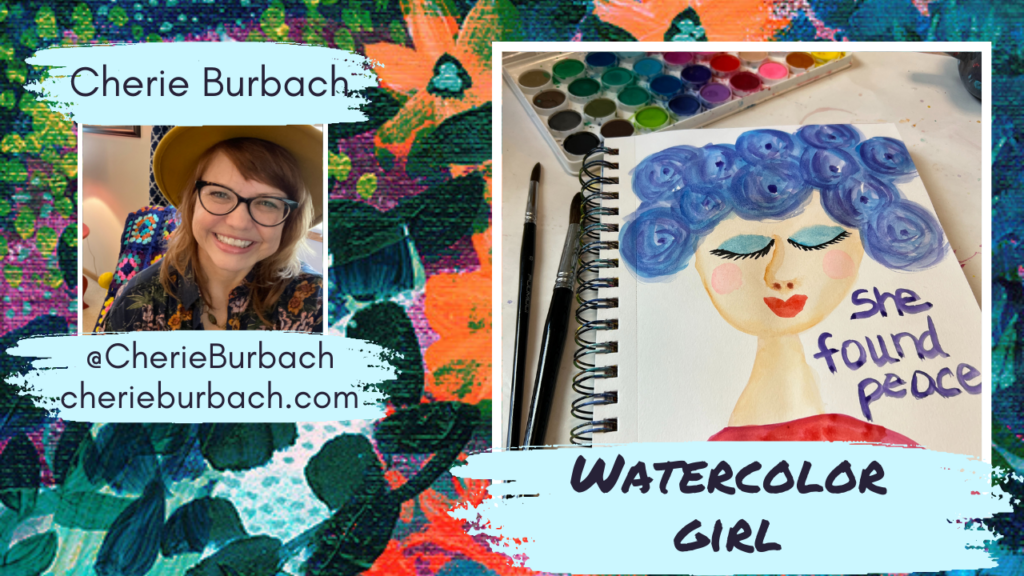 I also demonstrate how to add words to a canvas, which is a question I get quite often! I show you my six favorite ways to artfully add wording to a canvas. Since words and images are always linked for me, this was a favorite video to film. Keep in mind, I'm not talking about calligraphy or having perfect handwriting, or anything like that. I'm giving you six different ways you can personalize your paintings even further, by adding your own words or even poetry.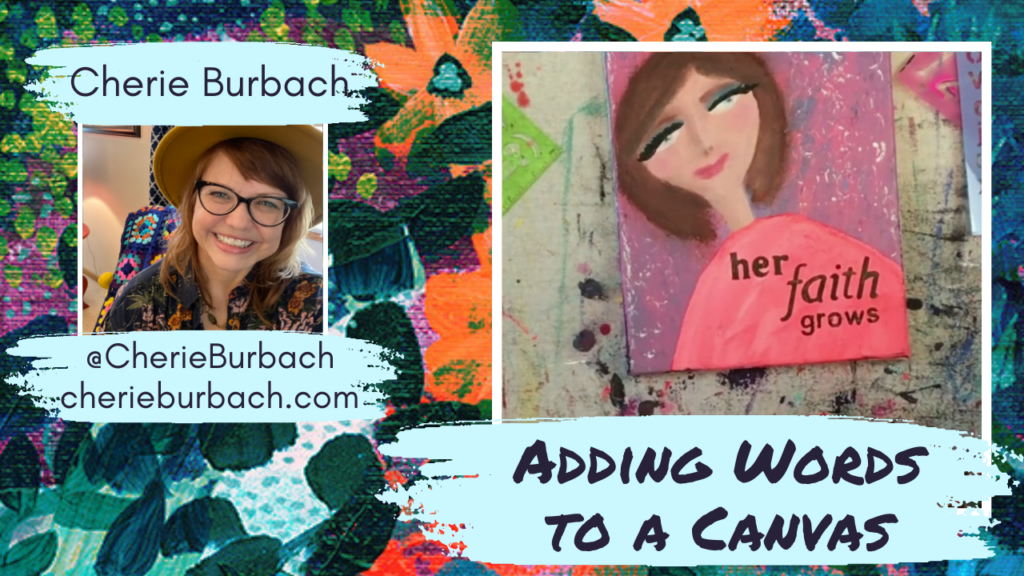 Another common question I get is about texture. One thing I love about mixed media painting is the texture you can create. I'm demonstrating one of my favorite ways to add instant texture to a painting, and best of all, it's a solution that is inexpensive and readily available.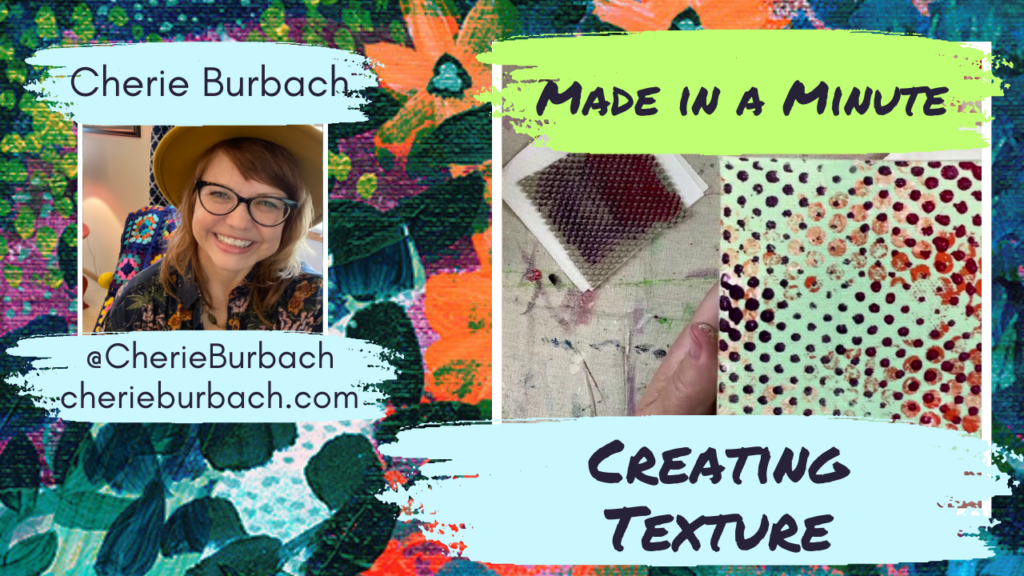 I'm also showing you how to use up leftover paint in a way that preps an art journal page so it's ready for you the next time you go to create. I think all artists hate to waste paint! So if you're painting something and you have a bit extra left on your palette, I've got a solution that will help you in your creative practice and also make you feel better about not wasting those precious (and sometimes, expensive) art supplies.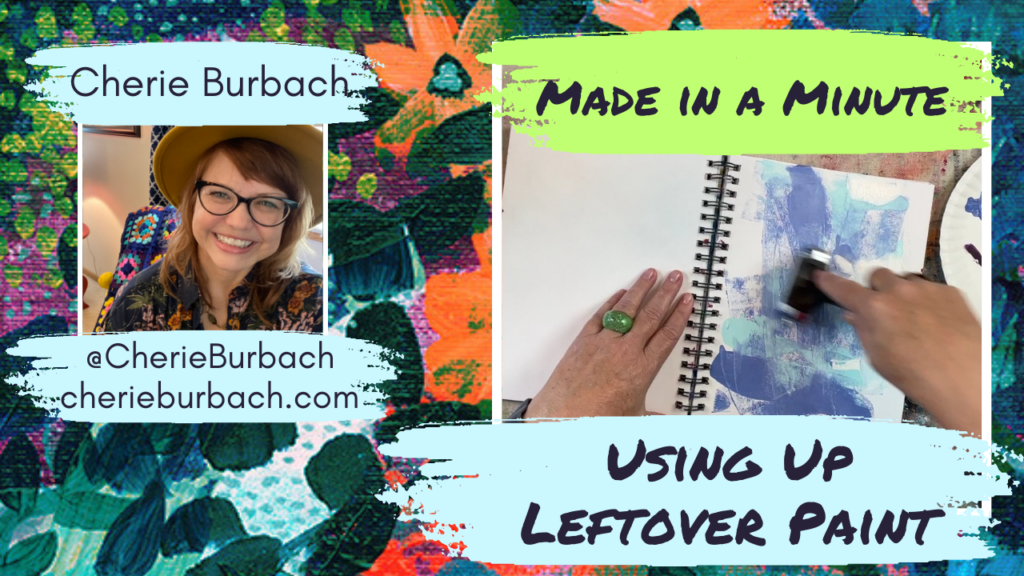 Maker Tutorials
If you've followed me any length of time, you'll know that I love creating and making things in general. I love to paint on unexpected surfaces, for instance. During the pandemic, I started painting on globes. My first one was for a friend's daughter who was graduating high school. But I enjoyed the process so much I continued. I've sold large globes in various themes, had globes in art exhibits, and sold several at the art fairs I do. I'm sharing my technique for how to paint and decorate your own art globe.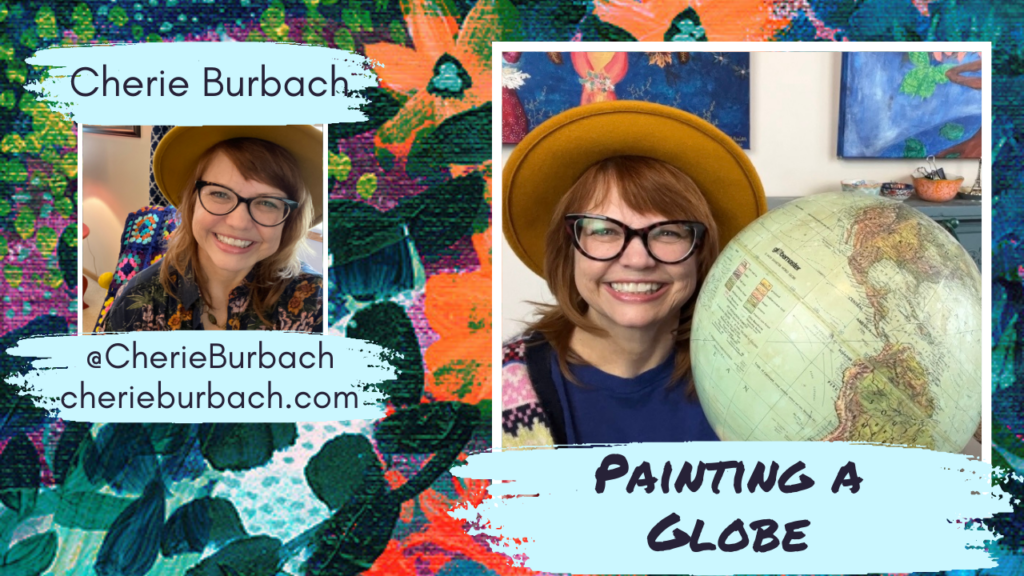 I also show you one of my favorite ways to keep special cards people send and upcycle them into an art piece you can display in your home or office. When a friend takes the time to send you a card, why not make something special out of it rather than throwing it in a drawer and never looking at it again?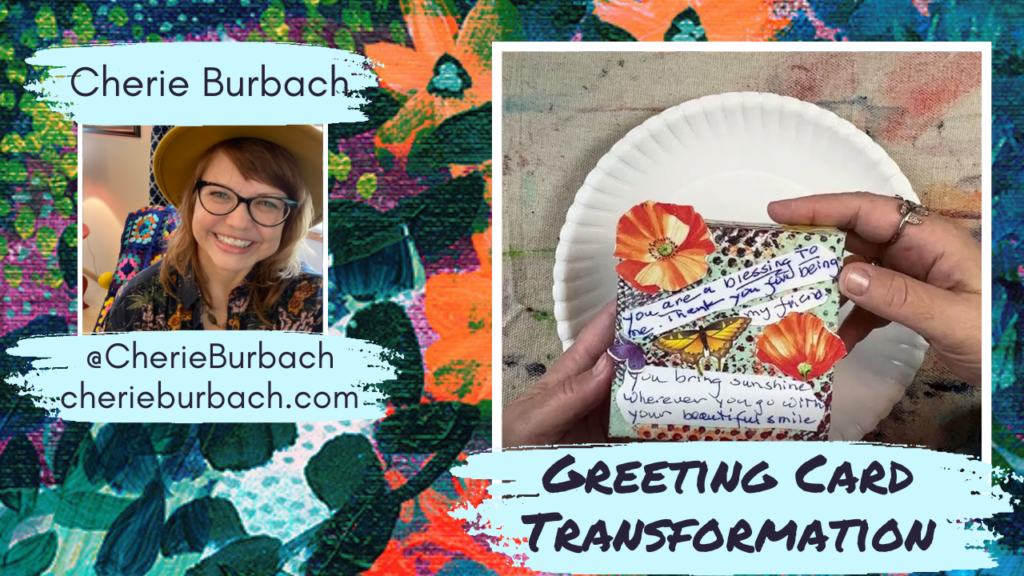 Speaking of friends, my friend Julie recently gave me a whole bunch of tulle, and I was inspired to make these adorable little butterflies with them. You could do so much with these little guys. I'm thinking they'd work as part of the package on a gift, on a holiday tree, or even as a little pin to wear. They were so fun to make and also: quick! Don't you love a creative project you can complete in a short amount of time? It gives you a good feeling.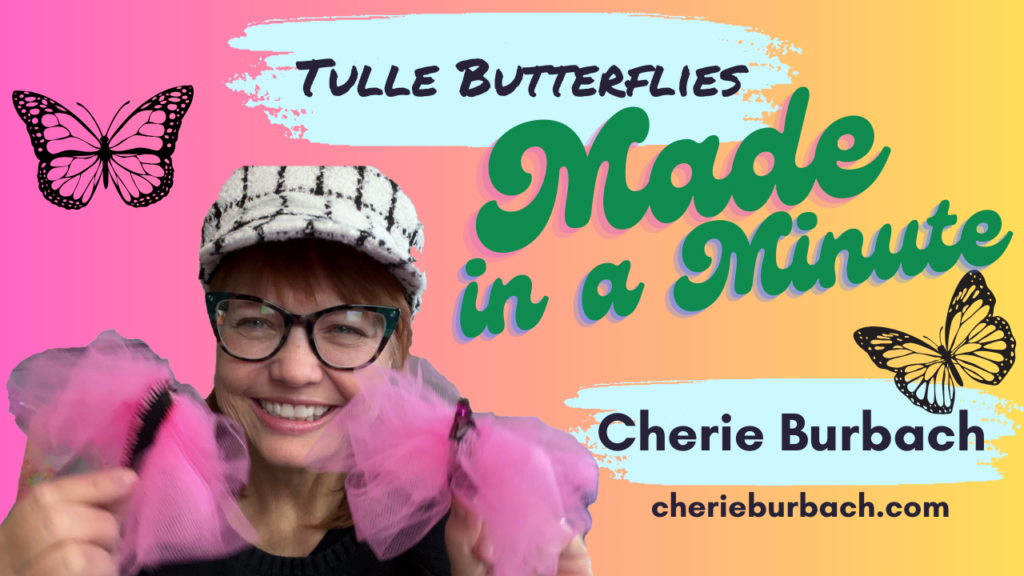 I also used some of that tulle to create the art doll in my Stupendous Sunflowers ecourse. It became part of the doll's dress. (Because you know, the sunflowers in my mixed media world wear cute little dresses. Of course!)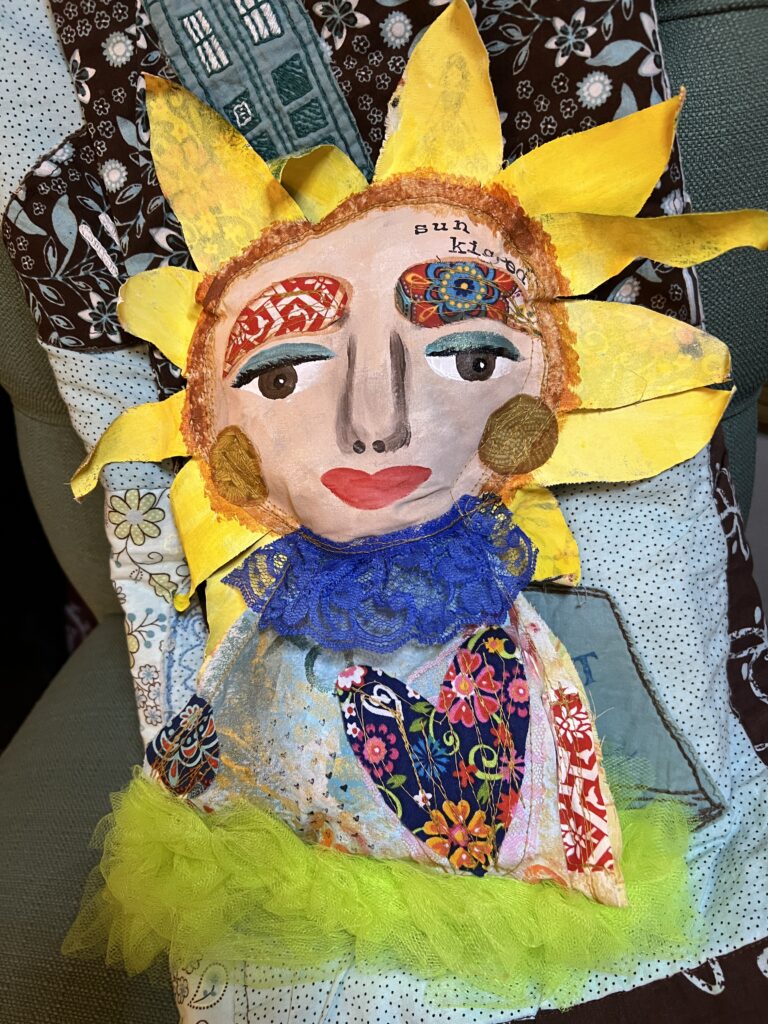 And if you enjoy unusual art projects, I think you'll like this mini art gallery I created, along with a special tiny sculpture made especially for this little gallery! This was the second mini (dollhouse) sized art gallery I made. The first one was in an exhibit called "Home."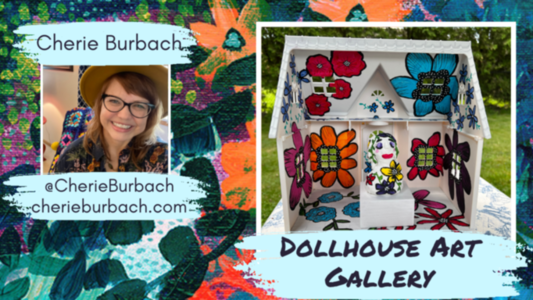 Art Dates
Speaking of mini art galleries, I recently visited my artist friend Vanessa Kiki Johanning (who is also on MadeTV) and we filmed one of our art dates. We each made miniature art pieces we could put in our little dollhouse galleries.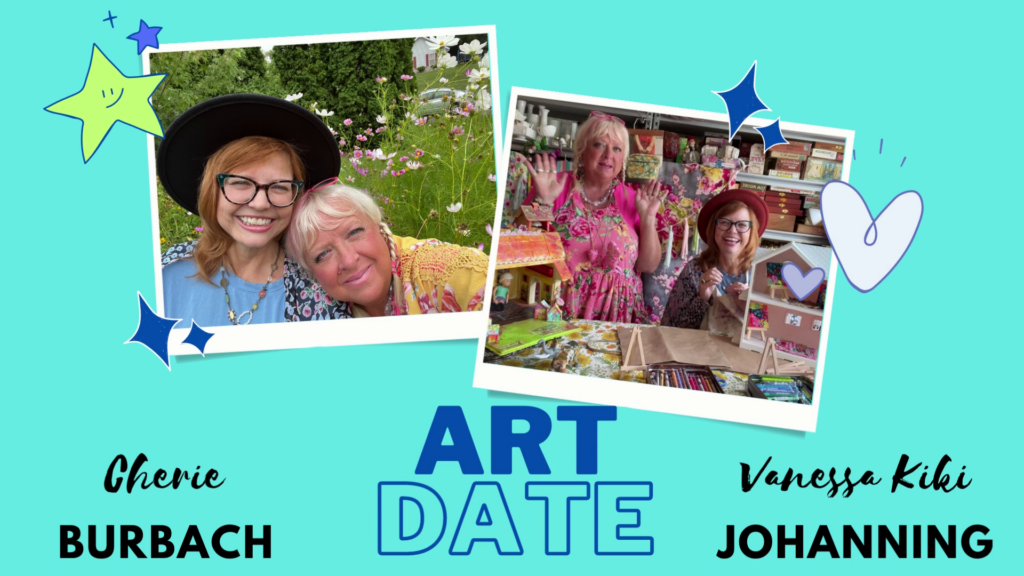 Kiki and I had so much fun we filmed a second art date where we focused on working our art journals. You'll get to see some of the ways we use art journals and Kiki even shares how to take a donut box and make an art journal cover from it. You have to see it!
Books and Art
A lot of artists also love to write. I consider myself both an artist and writer because I've always done both. If I had to choose just one, I couldn't. Good thing I don't have to, because in today's world we have so many options to explore our creativity. At MadeTV, I'm giving you inspiration on creating a kid's book and talking about how I created the art and story behind my novel.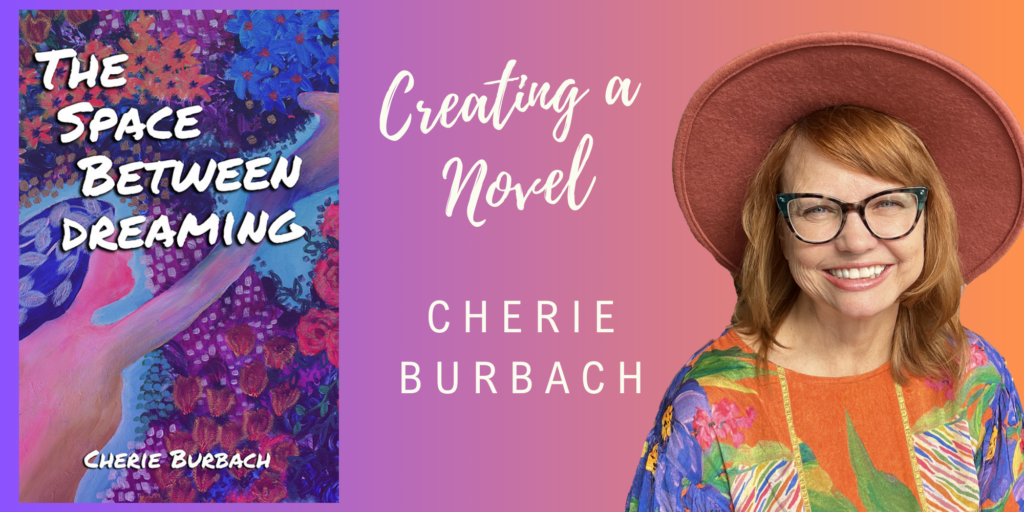 Both of these projects were fun for me to do, and it was great to share some of the backstory on them.
About Me
I have an introduction about me and my art process at MadeTV also. I've got a short video that talks about my background and how I became an artist, and goes on to show the types of things I create. For instance, I create paintings, make functional products from my art, create fiber art pieces, and write. In addition to the kid's book and novel I've already mentioned, I've got a few art books, several poetry books, and nonfiction books.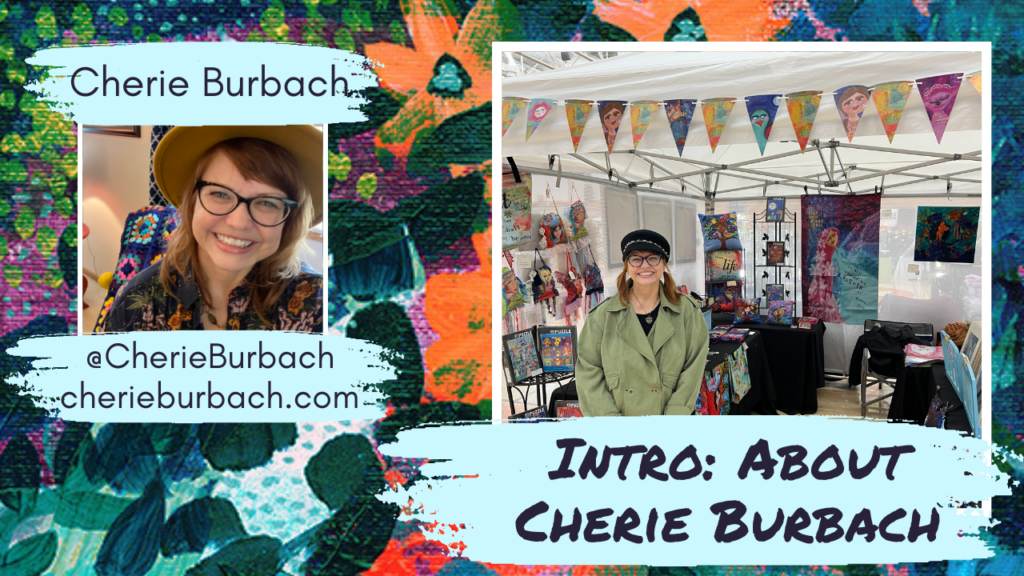 I also show you my studio spaces. Don't you love to see where artists work? I'm always fascinated by the spaces they create in. My studio spaces vary between my small space at home to a shared space I occupy in an old mill.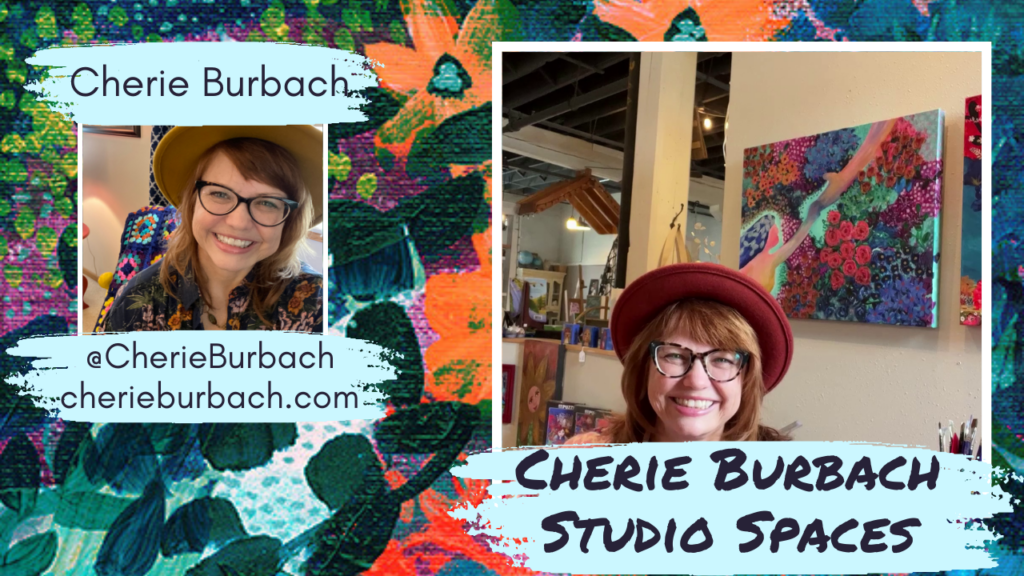 If there is a specific video you'd like to see, please contact me and let me know. I may film it! In the meantime, be sure to sign up for my newsletter for all my updates.