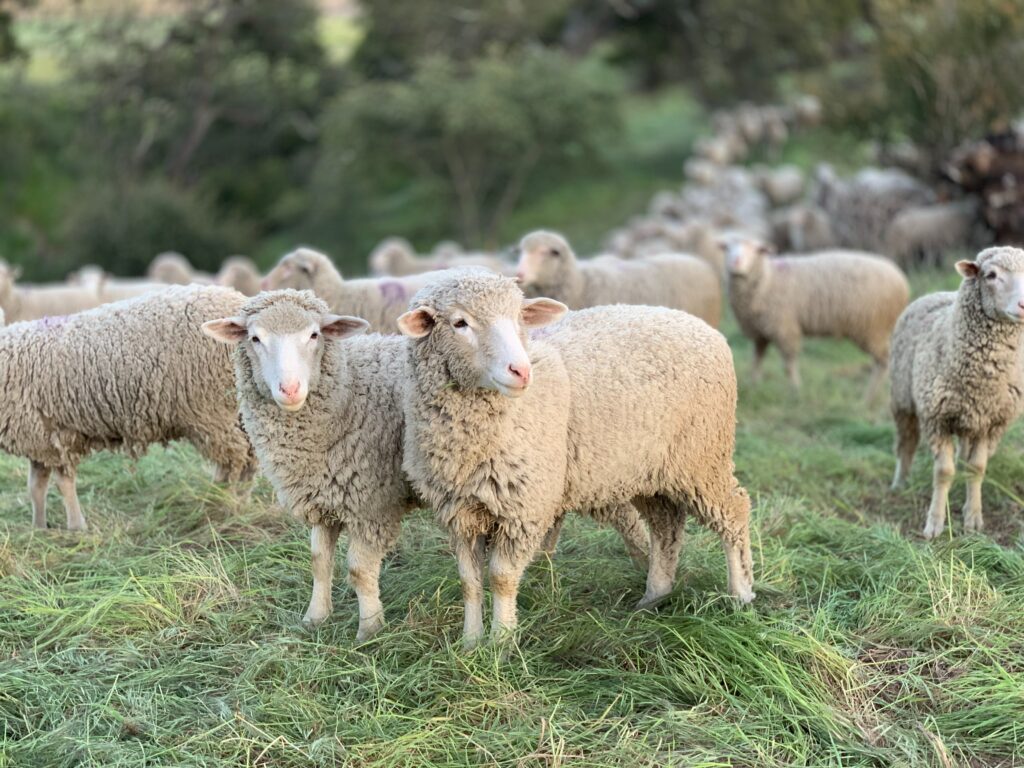 If you've ever wondered "where God is" (and who hasn't thought this at times in our lives?) you might find this Aleph Beta podcast encouraging. It goes into the verse where God first introduces himself to Moses, saying: "I appeared to Abraham, Isaac, and Jacob as Kel-Shakai, but My name of YHVH, I didn't make known to them."
We would use the term El Shadday rather than Kel-Shakai. God refers to himself as our shepherd, which we've heard before, but Moses would have understood that as a shepherd God was influencing his flock from behind. The sheep walk in front of the shepherd, with the sheep closest to the shepherd sense his direction and then gently nudging the one in front of it, and so on, to the front of line.
Think of how many times we've wondered where God was in our lives. Sometimes He steps out in front of us and shows himself through his word, the Holy Spirit, or even, through the love of those around us. But when He leads us as a true shepherd, He is behind us, directing us in such a subtle manner that we might not be able to see it, and instead feel as if we are wandering alone.