Did you know that today is #NationalCupcakeDay ? 🧁
I couldn't let the day pass without mentioning my new family card game. I am an artist, baker, and geek, and you know when you combine those you are going to get something like Cupcake Commotion!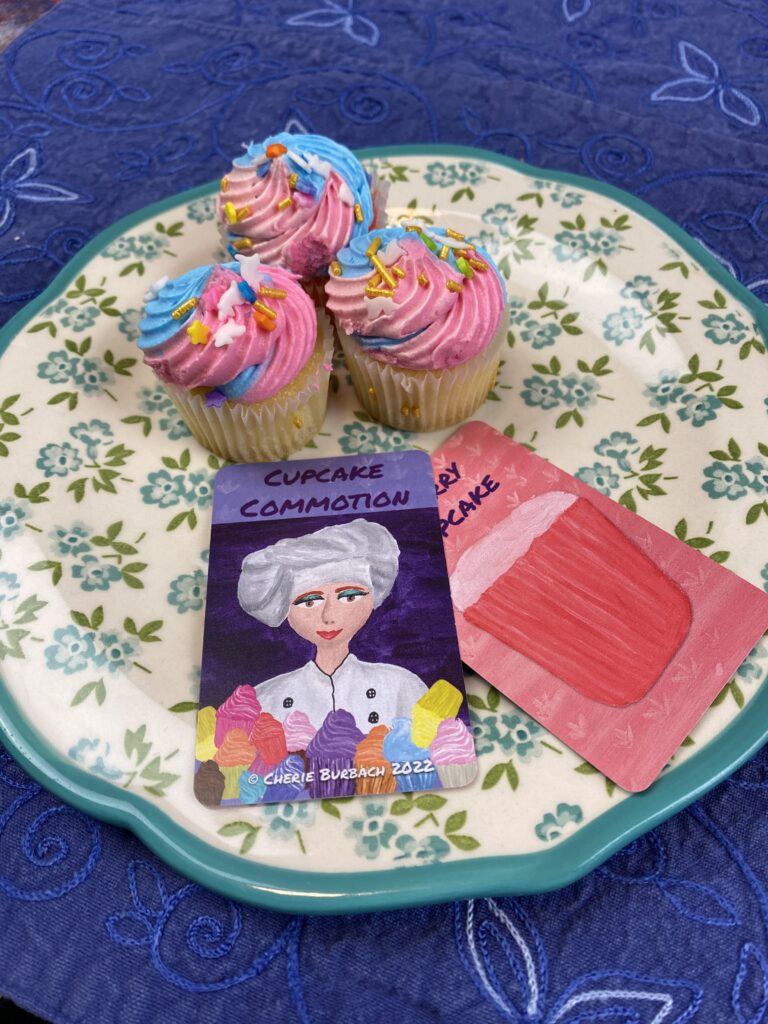 We had a blast test-playing this game for months until I finally got it where I wanted it. I then created all the art for the cards, worked with a printer, and now sell the game at my website and at craft fairs. It's fun and fast-paced and perfect for camping trips, friendly game nights, and to take along to grandma's house.