At the end of the night, when I'm done painting, I always try and use up whatever I have left on my palette. The other night, that meant a lot of splatter painting.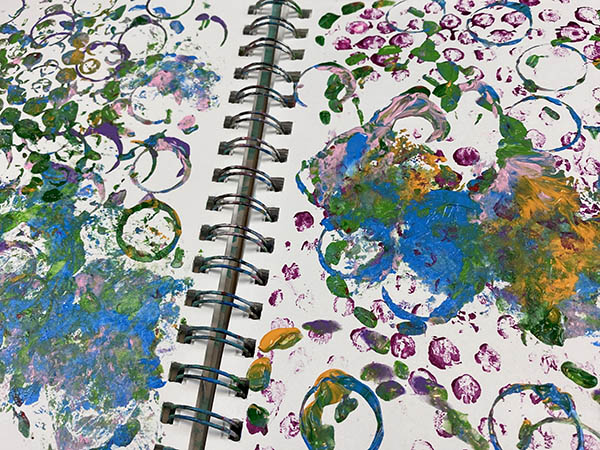 What I do is take my leftovers, and with a healthy dose of water, tap my paintbrush to create splatters.
The effect is simple yet creates a messy, fun look that I really like.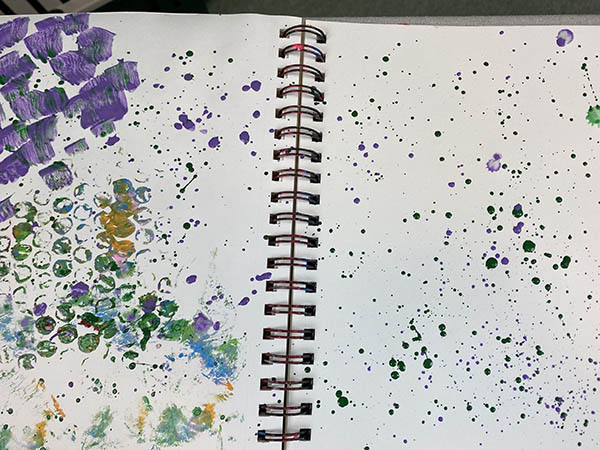 These pages then become the base for where I doodle, write poem, write notes, work out sketch ideas, and whatever else I feel like doing. I like starting on something that isn't a blank page.