I'll be debuting two new paintings at the Grohmann Museum in May. These two works were selected as part of the "Artworks" juried show with the League of Milwaukee Artists. The Grohmann has more than 1,400 paintings, sculptures, and works on paper representing the evolution of human work, which is a subject that is very close to my heart.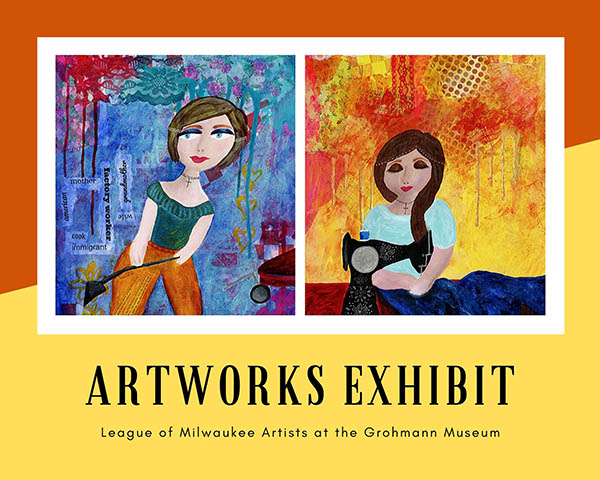 The paintings that were selected are also meaningful to me, as they were inspired by my grandma and great-grandma. It is a blessing to be able to pay honor to the women in my life, the ones who influenced me directly and those I never met but whose impact helped shape who I am.
The exhibit runs from May-August at MSOE.