One of the things I love most about doing craft fairs is seeing people look through my mixed media art. They ask questions, they hold up a print and ponder it, and they tell me what they like. Art is personal and finding out what people are drawn to interests me as an artist.
Our booth is set up in a way that allows people to search through the many different prints I have without interruption. But it wasn't always that way.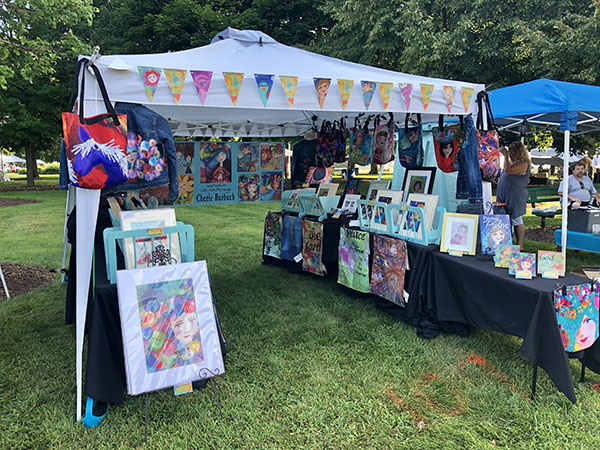 In the first couple craft fairs I did, I placed my art prints in a plastic tub. Just one. So if someone was looking through the images, no one else stood a chance. I needed a better solution.
Looking through my local thrift store gave me the answer I needed. Magazine racks. You know those old wooden racks that no one seems to use anymore? They are perfect for artists who need to display prints. And best of all, you can customize them.
Lucky for me, my hubby is an excellent spray painter and he likes a good furniture makeover just as much as I do. With a few cans of spray paint he was able to transform the inexpensive magazine racks I bought into a uniform, collective, display all on its own. He painted them in teal, which is a favorite color of mine from forever, and also works nicely to allow the artwork to stand on its own.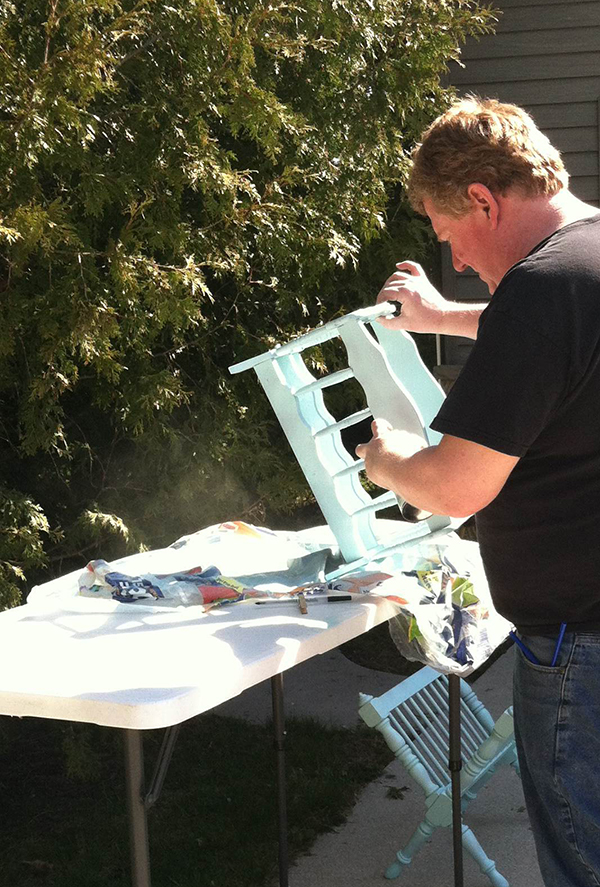 I've found these wooden racks at rummages for as cheap as 75 cents and at estate sales for as much as $6. That's the most I've ever paid for them. Mostly they run about $3 and I find them here and there in thrift stores, looking old and out of date and beyond hope. But I say: you should never give up hope! Not if you're a creative artist who wonders if her prints will sell or if you're a magazine rack from the 70s whose time has come and gone. There's always a next step and a place for you.
There are some racks that are built perfectly to hold prints. Just spray paint and you're done. But some of them have a middle wooden dowel or rod that needs to be removed before you can use them for display. No biggie there. And if you find a rack that's a little loose, some wood glue in spots helps hold it all together.
The best part is, people come in my craft booth and actually compliment me on my display now. They ask where I got all those racks to match in such a pretty turquoise color. Of course I can't resist telling them my secret, complete with tales of my husband's spray painting expertise and my knack for finding these overlooked gems and giving them new life as something useful and beautiful. And isn't that what mixed media art is all about?