I showed you a while back how I painted some IKEA containers to spruce them up and make them colorful and fun. I love these little containers and think they go so well with the carts IKEA sells. Well, now they offer larger sized containers, so of course I had to get a few!
And naturally, they couldn't stay white.
I drew on each one I bought with a white paint pen.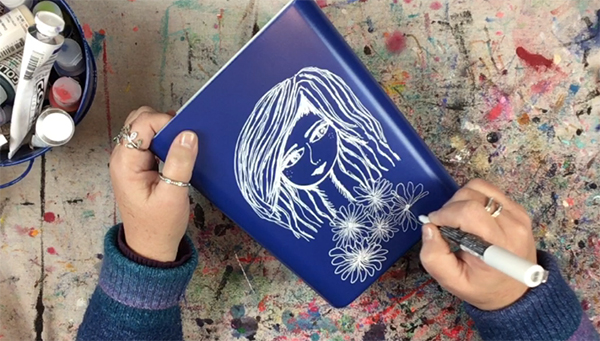 Here's how it all came together.