If you've ever wanted to try one of my ecourses, now is your chance! My "Joy to the World" mixed media painting project (which is part of the Painting the Psalms series) is free to all newsletter subscribers this week!
If you are a current subscriber, check your inbox for the newsletter and then enter the code at purchase. You'll then have access to the ecourse at no charge.
If you are not currently a newsletter subscriber, you can sign up here: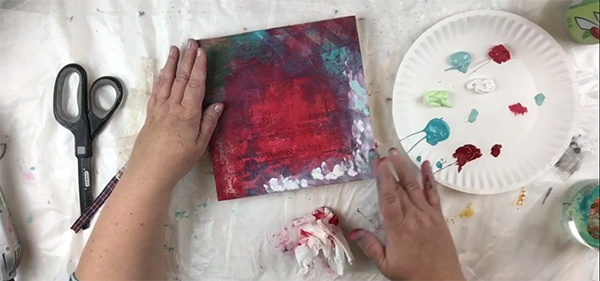 This is a fun project and perfect to do to create a homemade gift.