Today, I'd like to share a post from the Putting on the New archives.  This was a post I wrote when I noticed how many people searched for "encouraging Bible quotes." I think we are all looking for positivity and encouragement, something that will uplift us and give us hope. The Bible is the place for that!
Enjoy this post from my old blog, Putting on the New.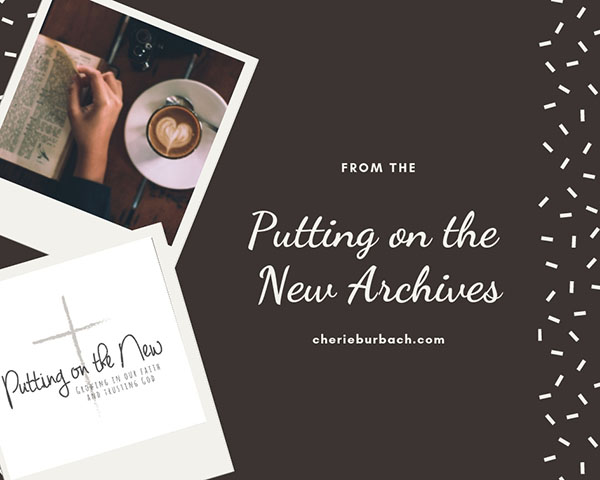 One of the most common things people search for in arriving here is encouraging Bible quotes. I can see it by the terms used to find us and tags that are clicked on most.
I think this is because so often we happily keep God in the background when we're doing okay. I've done it. Have you? I've felt good and that things were going well, and then my prayers were not as urgent, not as frequent. But when uncertainty hits, tragedy strikes… I'm communicating with God a lot, calling out His name. I think there is a balance in there and I'm trying to find it.
But when you need encouragement, there is no better place than in God's word, in the record of His actions and the things He promises us. These quotes bring me encouragement. I hope they lift you in spirit as well:
Trust in the LORD with all your heart and lean not on your own understanding; in all your ways acknowledge him, and he will make your paths straight.
Proverbs 3:5-6
Peace I leave with you; my peace I give you. I do not give to you as the world gives. Do not let your hearts be troubled and do not be afraid.
John 14:27
I call on the LORD in my distress, and he answers me.
Psalm 120:1
Cast all your anxiety on him because he cares for you.
1 Peter 5:7
My comfort in my suffering is this: Your promise preserves my life.
Psalm 119:50