Have you ever tried using gelatos?
Oh, I don't mean the ice cream. I mean gelatos, those cute little pigments that come in a tube.
I've got a new class up at Skillshare that shows you how to use these little marvels.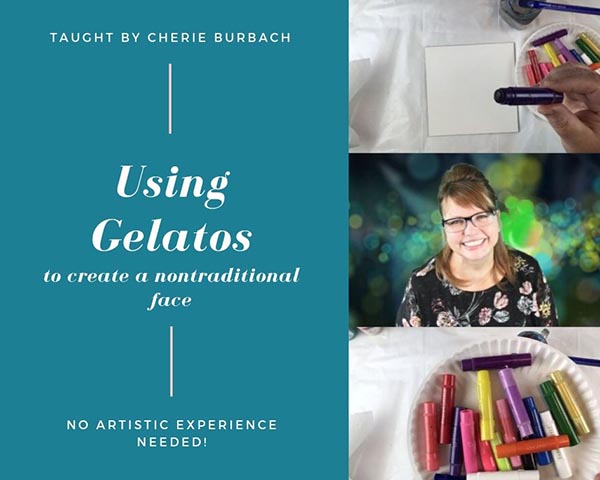 In this class, I'm working on an aquabord, and using the gelatos in a variety of ways to show you their full capacity. I use them with water, smudge them, press them onto the canvas dry, and create texture with stencils.
For this project, I'm painting what I call a "non-traditional face," which means that I'm using a color palette that is different than what you'd usually work with for a face. This type of approach helps highlight the capabilities of what gelatos can do and also allows you to do a color study, which means viewing this work in different ways in order to fully expand your knowledge and creativity.
It's a fun project and I hope you will join me for "Using Gelatos to Create a Nontraditional Face."