Went to the final night of the "Go Wild" exhibit at the Scout Gallery on Mitchell Street (Milwaukee) the other night, and it was a blast. So fun talking to other artists and seeing the wide variety of takes on the concept of animals in art.
My painting "Black Bird With Roses" was featured as you walk in.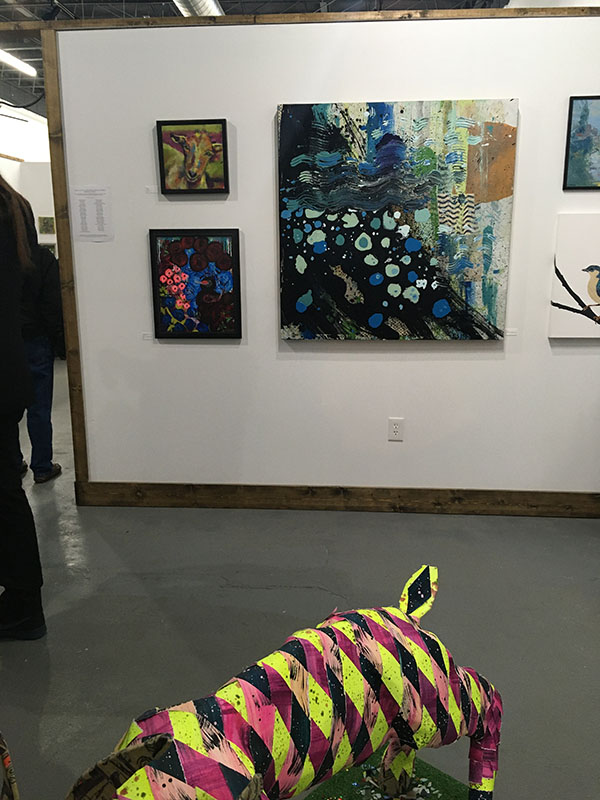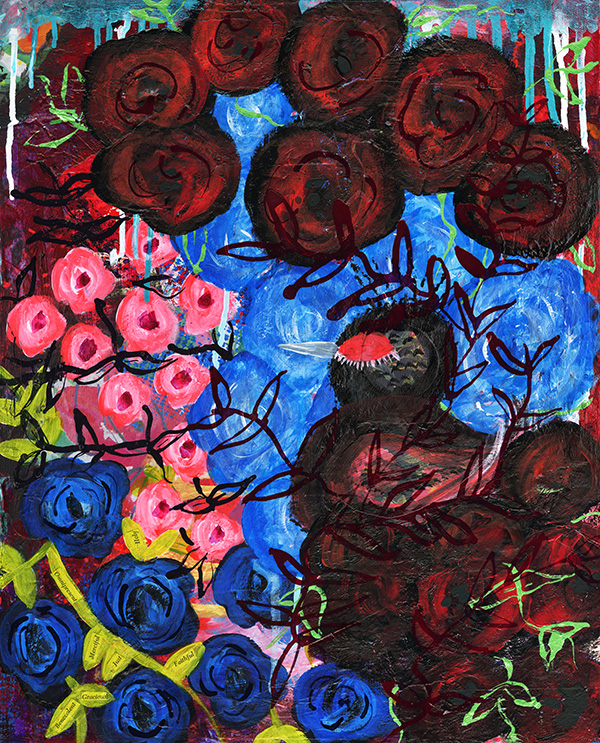 Talked with quite a few people and had a wonderful time.