The Pink Llama Gallery is one of my favorites. I love the artists in there, so it's a thrill to be a part of one of their exhibits. Some of my "doggie" images (the original paintings) are currently in the Little Mini Tiny Show, which opened last Friday.
I had a blast at the exhibit opening and was so inspired by what everyone put on those small works. I loved chatting with the other artists because they inspire me and I'm always blown away by how kind and encouraging the artist community in Cedarburg is.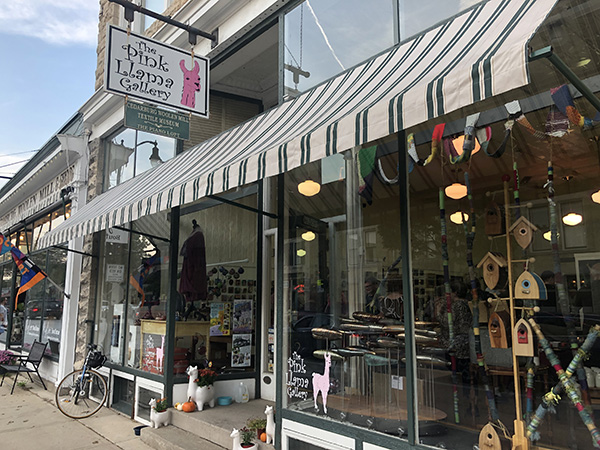 The show goes through December 1st. I hope you'll check it out.