Sometimes I look back at old posts from Putting on the New and wonder what was going on in my life. That's what I think about this one. I cannot specifically remember what was happening, although I have had this feeling (of being overwhelmed by my schedule) many times, including recently. It's important to remember that when I'm overwhelmed and tired, it's time to give it order to God. (And really, by the time that happens I probably should have already done that. Right?)
Enjoy this post from the Putting on the New archives.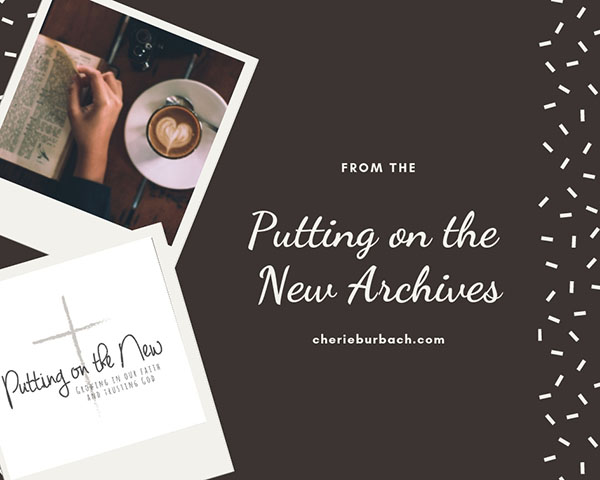 I've been overwhelmed this week. It's been a time of planning for change, having my schedule completely disrupted, and realizing once again that my life and future is in God's hands, not mine.
It's been hard to see past this current situation. I pray for guidance on where God wants us and what we should do, and I try to deal with the ups and down in my schedule and life. But I feel overwhelmed and a little out of control with work. I'm trying to get things done in little snippets when I have time, and it's not the way I'm used to working.
God has a way of showing me how little control I really have over anything, and that's why I need to rely on Him. It's also interesting how fear of the unknown can also shake our balance, our temper, our patience. I've found comfort this week in this passage:
For God gave us a spirit not of fear but of power and love and self-control.
~ 2 Timothy 1:7 ESV