We've been doing a lot of craft fairs and art shows, and it's been a fun and busy summer. I've really enjoyed meeting people and finding out what makes them choose the type of pieces and art they do. I enjoy being a part of people's art-buying process, and also being a part of something they will then keep in their home or carry with them (hello tote bags!) or give as gifts. I really feel it is an honor when someone chooses your stuff, especially because they have a lot of choices.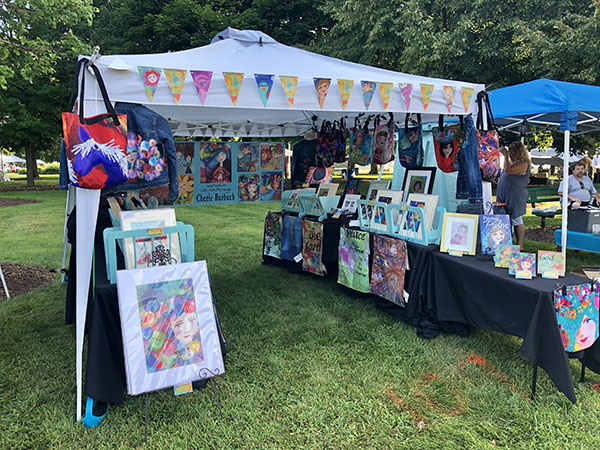 I'm also really happy when I see returning customers or just friends and family that come out to support me. Most time the shows are a drive or hot or windy or…. (you know how it is! craft fair life!) and that makes it extra special when people show up.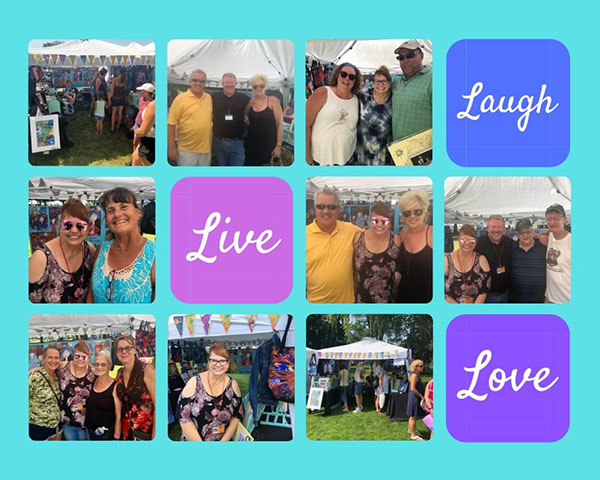 It's especially exciting to meet new family (still doing that ya'll, after meeting various members of my birth family over the last few years) and family I haven't seen a in awhile.
I really appreciate anyone that makes the effort to support me and my husby and our art business in this way. Bless you all!