I've teased a bit of this on social media, but for those of you who haven't seen it all yet, here's the before and after for our bedroom furniture makeover that we did.
First, we had these older side tables that I got from my sister years ago. I loved the style and size of them, but they were a bit banged up. I added new knobs a while back, but I still wanted to do something else with them.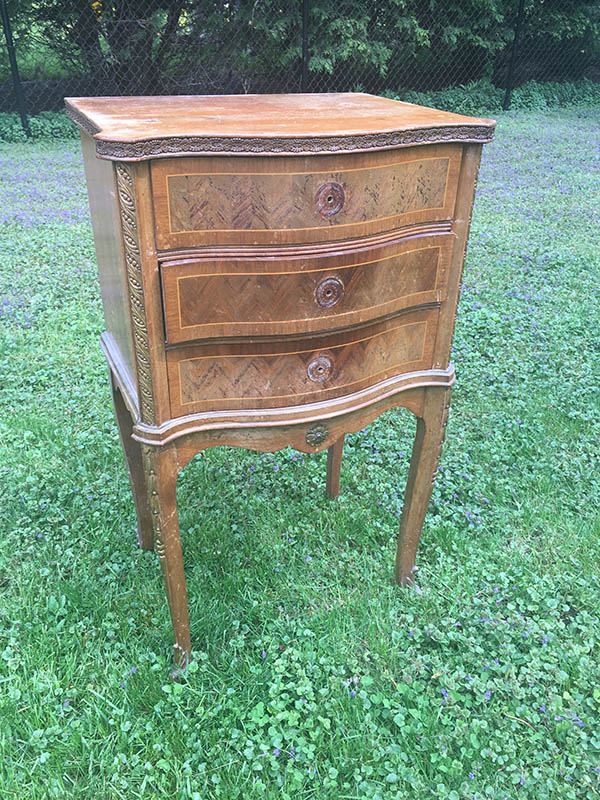 I also had a really, really old dresser (from when I was a kid) that was too small and also in need of a lot of TLC. So I donated that one and got a "new" one at the Restore. ("New" meaning old but ready to be repurposed!)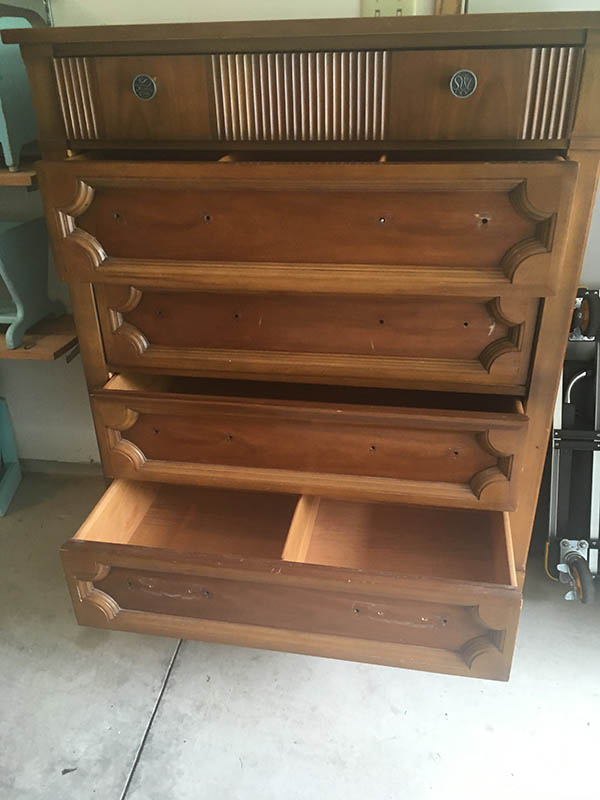 Now, these two styles of furniture (the old side tables and the dresser) did not in any way match really, but I loved them both and as you know, that is my only criteria for decorating or art.
I decided to paint all three pieces and make them cohesive. Not "matchy" exactly, but like they went together as a set.
The side tables got an overall coat of turquoise and the drawers got a darker turquoise, a light blue, and then one got an orange drawer and one got a red drawer.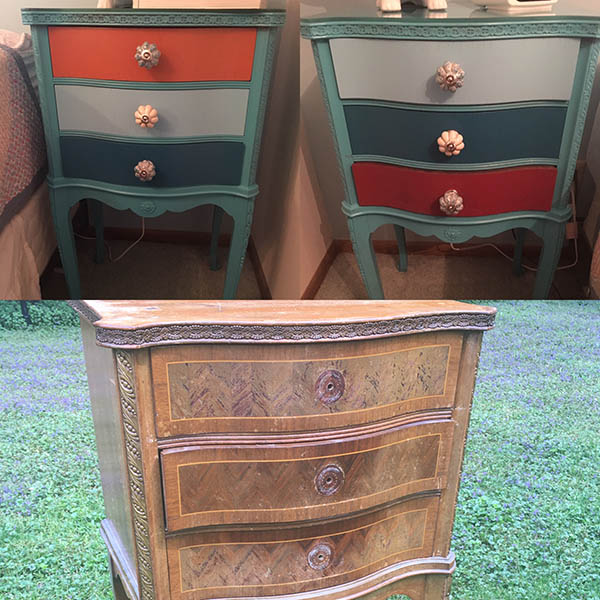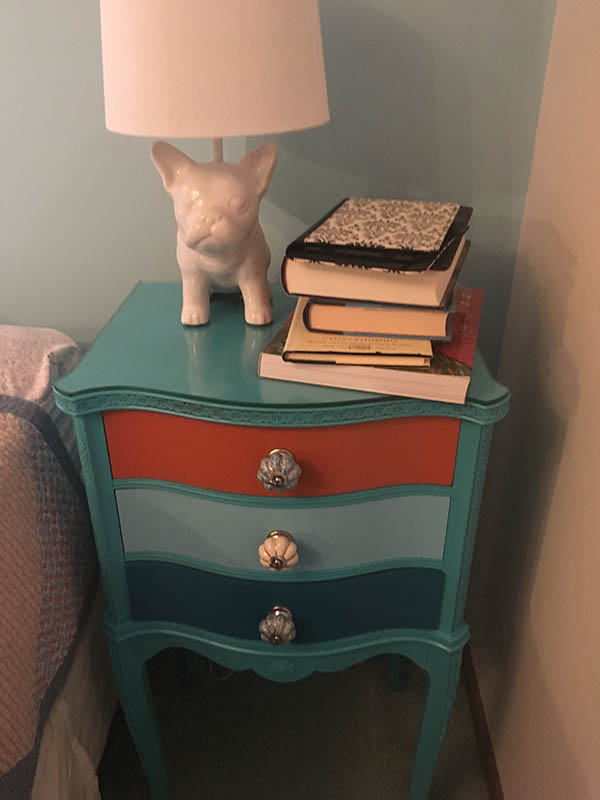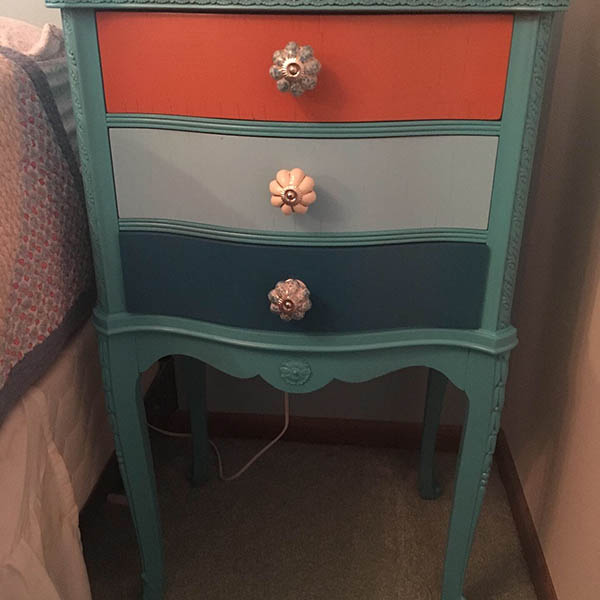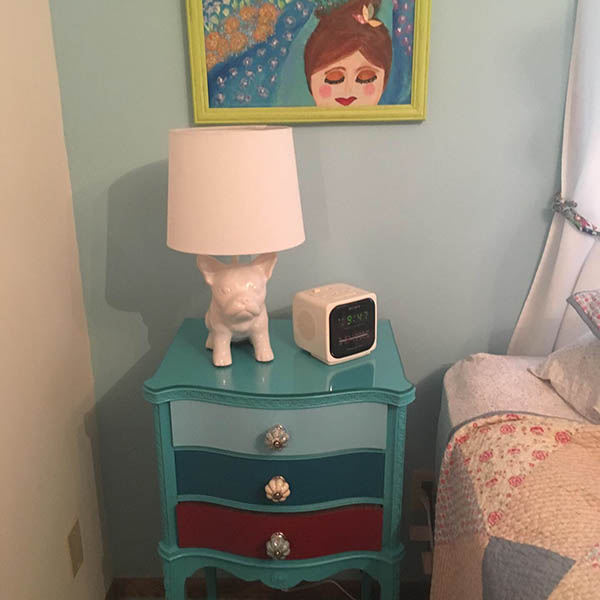 Instantly, I loved how they fit with the wall colors and art. On to the dresser. I used the same color scheme, and included the orange and the red, so now both the side tables included the colors of the dresser.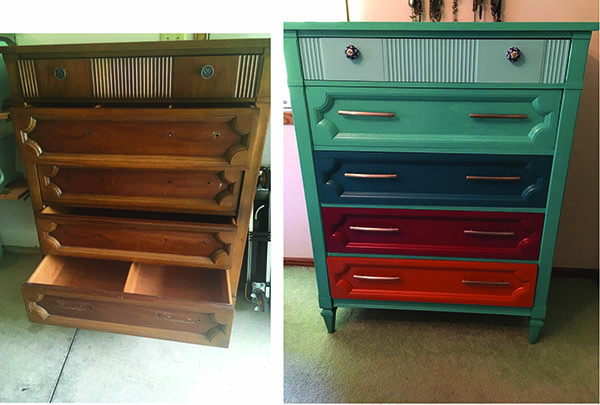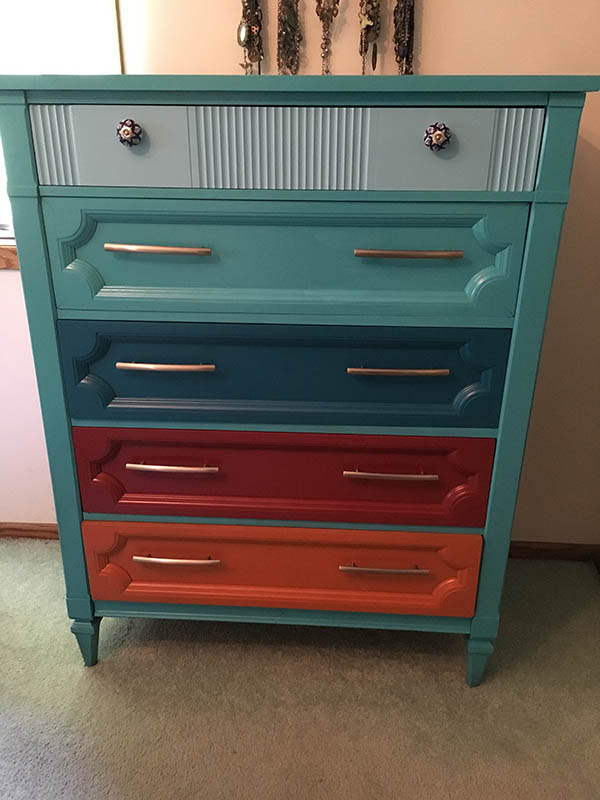 We also replaced the handles and knobs on the dresser. I love how they all turned out. They also go well with the closet mural I did a few months ago.