One of the hardest things to move on from are friends who hurt you. I've been thinking about this a lot lately. The older you get the more you have relationships that have been great and also a few that have left you hurting. Why does someone who claims to be a friend try and wound you? It's always based on something that makes them feel superior somehow. It's because of their issues. But while that might be the logical answer, it really doesn't help when it comes to the hurt they leave you with.
Some of my previous friend hurts:
The one who thinks giving me jabs over and over for years is a fun, cute, form of sarcasm.
The one who makes fun of the fact that I met my husband online.
The one who thinks their time is much more precious than (and expects me to show up for them but can't be bothered to do the same for me).
The one who takes the things I say and spreads gossip about me.
The one who makes stuff up about me. Lying. Full stop.
The one who just wasn't there for me during the rough times.
Sound familiar? Maybe you've had friends like this and maybe you've been this type of friend for someone else. I find that most people lack the kind of self-awareness they need to even realize how they are behaving. (Or, they just don't want to admit it.)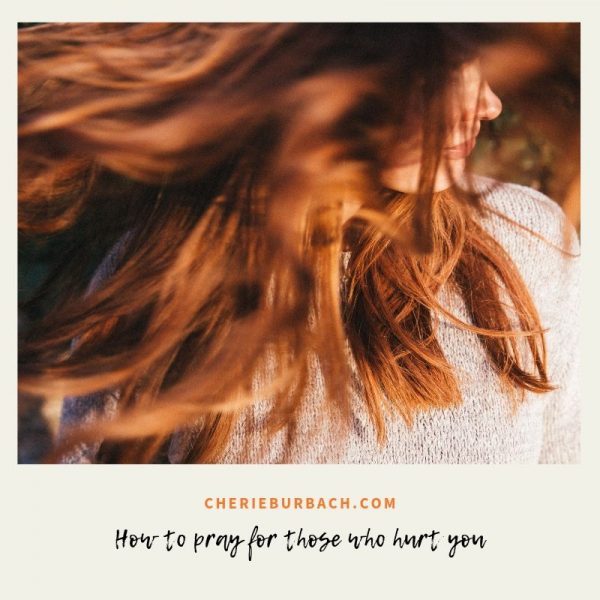 Before you can move on from a friendship, you'll need to identify what is going on between you and a friend. Will you be able to recover? Or should you ask God to show you His desire for this relationship. God may want you to stick it out and He may want you to gently move away from the relationship.
In my experience, here are three times a friendship will not recover.
3 Times a Friendship Will Not Rebound
Even when one friend apologizes, there are times when a friendship can no longer go back to what it was. That doesn't mean two friends won't still see each other or have some type of relationship, but that the friendship will probably never be as close as it once was. There are exceptions, of course, because every relationship is different, but generally the following events will put an end to a great friendship.
Betrayal
Every person thinks a little differently about what a true betrayal of friendship would be for them. Some people forgive easily when someone gossips about them or fails to stick up for them, while others feel its grounds for the end of the friendship.
Once trust is lost, it's really hard to recover. A friend may forgive you but you'll have to rebuild trust little by little over time to get back to normal. The ability to regain your close friendship will depend on what the betrayal was and how willing your friend is to let it go.
Consistently Bad Behavior
We've all had a bad day (or two, or three) but if you're someone who is always letting a friend down or acting rudely, your friend just might be ready to move on from your friendship. Friends typically overlook bad behavior several times before deciding that you aren't the friend for them. You'll be late once too often or act insensitively and that will be that. When that happens, they may just stop talking to you or blow up at you.
General Negativity
If you're a downer and sap the energy from your friends, get ready to be dumped. Many people will put up with a grumpy or negative friend for a long time. Sometimes people feel sorry for these types of people and feel that if they're a good friend to the negative person he or she will learn what real friendship is all about.
If the negative person stays that way, your friend will just chalk up your friendship to the toxic category and move on. Who wants to be around someone that can't be a light for others? It takes too much energy to consistently have someone bring you down, and it isn't fair.
Some friends are fluent in sarcasm, as if it was a language entirely all its own. They use sarcasm as a way to be funny or to wound. Others may act sarcastically when they're bored or don't like you very much. There are times when sarcasm is meant to push you away and when it is meant to pull you in, like a friend that is about to tell you a private joke just for the two of you.
What About Sarcasm?
I have found sarcastic friends, or people who enjoy taunting under the guise of "joking" to be very difficult to understand. When it comes to these folks, I have to go back to my gut feeling, which comes after much prayer. I ask God to help me see this person as He does. Is my friend really just kidding when he or she says hurtful stuff? Or is it something else?
Your Friend Is Just Kidding, Kind Of
The thing about sarcasm is that it can be funny. But the biting wit that accompanies it usually has a meaning attached as well.
Have you ever turned a friend's sarcasm back toward them, only to have them say, "You're too sensitive! I was only kidding!" This is because snarky people like to think that they are giving you a jab wrapped up in humor, and don't like being called out on their behavior. It might be obvious to you that they're being sarcastic, but part of the thrill for them is to give you a zinger without you even knowing they did it. When you call them on it, they turn it back toward you.
If a friend is just kidding, it shouldn't hurt. You could say to them, "You might be just kidding but you know you hurt my feelings at the same time. I don't appreciate it."
5 Types of Friends No One Needs
Negative friends of any type can put a damper on your life, health, and attitude. You need to be mindful of people who seem to take all you can give but never give to you in return. These five types of friends that no one needs, even if they don't have any friends right now at all.
The One Who Just Doesn't Get It
Some friends are so clueless that they'll never get it. They'll ask you what's wrong and when you tell them, they'll talk over you or stare blankly while you talk. Or when you tell them about your latest heartbreak, they'll instantly follow it up with an inappropriate joke or talk of something completely unrelated, as if you hadn't just told them about your personal pain.
They don't get how to relate and keep a friendship going. You can even say to them, "I need you to hear me on this" and they will blab away mindlessly as if you had never spoke.
The Clueless Hot Head
Most of learn that there are consequences when we lose our cool, but the clueless hot head isn't one of them. These people have never learned that when they yell at you (in person or online), when they fire off some venomous response to an email, or when they give you one too many nasty looks you'll eventually walk away.
The hot head is the type of person who feels better when they release their emotions, but they do it in such a negative, unpredictable way that it leaves everyone taking a virtual or literal step back from them. This is the type of friend that will wonder over and over again why friends pull away from them but will never change their behavior.
The One Who Thinks Their Time Is More Important Than Yours
There are many reasons why friends are either hard to pin down to do things with or the type that cancels all the time. Someone may just be a little flighty when it comes to making plans or scheduling things, or perhaps they honestly believe that they are busier than you. Or maybe someone just doesn't want to be your friend and refusing to make time for you is their way of showing you that.
Regardless of why it happens, a friend who won't show up for your friendship doesn't really want you in their life.
The Friend Who Seems to Enjoy Your Misery
There are people who get their jollies from seeing their friends go through hard times. It makes them feel good about themselves somehow. This type of friendship is toxic and yet also hard to spot. You may want to give this friend the benefit of the doubt because (you reason) this person can't be all bad. But pay close attention to the time and effort you're putting into the friendship.
You'll recognize a friend like this because you'll feel bad after spending time with them. You'll wonder if they really meant it when they joked about you failing, or if they gave you a jab when they said that thing that was sort of negative. They will leave you wondering if they're really your friend, and this should tell you that they are not.
The Backstabbing, Gossiping, Drama Kings and Queens
Life is filled with dramatic events, but these types of friends will create drama where there wasn't any before. They'll take one tiny shred of truth and then twist it and use it against you, they'll gossip about you, and they'll create situations where they want to see a negative reaction from you.
Praying for the Friend Who Has Hurt You
Even if you move on from a friendship, the hurts these people leave can linger. That's because you opened yourself up to them and they wounded you instead of valuing the friendship you brought to them. Never stop being open and trying to have good relationships! Don't let clueless friends change you. Instead, forgive them and move on. First step? Ask God to help.
My go to prayer when I am feeling anything negative about another person is to say:
God, I'm feeling anger and hurt towards this person, and I know this is not how you want me to be. I need help with this. I'm not sure what else to do, but I ask you to show me how to release this negative stuff to you. I cannot do it alone and I do not want to spend my time harboring anger and resentment. Amen.
This prayer has been very effective for me. But it is just the first step. Next, acknowledge that God will take care of all the wrongs that someone does to you. What I mean is that we often want to see something happen that lets us know this thing our friend did to us will be made right in some way. Maybe we think the friend should suffer or have something similiar happen to them. But this is our idea of "justice" and God's plan is always different (and better) than what we think.
So after you pray for this person who hurt you, next up is giving up your idea of what should happen to make this right. If you've got resentment, that takes up space (in your day, your mind, your heart) you can't really appreciate the blessings. It is in your benefit to let go of the negative and focus on the good. Just allow God to heal your heart so you can enjoy the blessings He wants to give you.