Sometimes an older post from my former site Putting on the New seems as if I just wrote it yesterday. That's kind of how I feel about this one. It is years and years old, but still very true today.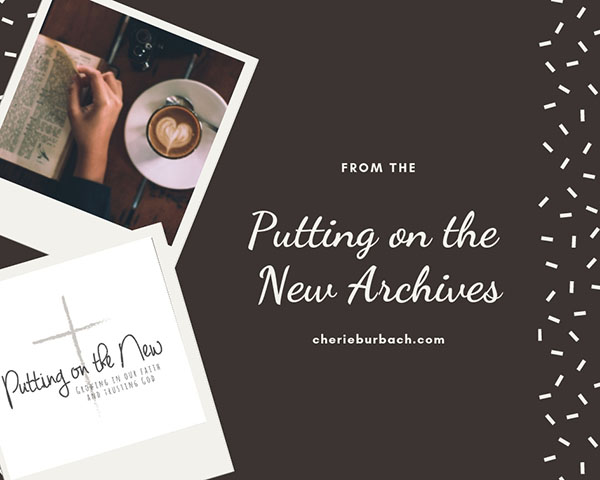 What happens when you reach an ugly stage? This is something every artist knows! I've always painted, first with watercolors as a kid and then in tempera, oils, and acrylics. The last few years I've been doing mixed media, which involves layering on different types of paint and color and texture. Very often I use music sheets or old books in my art. Sometimes I use lace or special paper. I pile on the items and color, using things like India ink and oil pastels and acrylics and more.
And in the process of all this, I've noticed something. Every painting has many ugly stages. Truly ugly. When I painted with straight acrylics in the past, I'd build up the painting and you could gradually see it all come together. You can't always with mixed media. Sometimes you're building the layers and sometimes you're uncovering them.
The Ugly Stage Teaches You That Each Item, Each Stage, Is Important
I like that in my work you have to get up close and see the details in order to really appreciate what's going on. A word from a book might be faintly visible, a music note might show through only in the right light, and the color and texture will look different than when you step back and see the painting as a whole.  Sometimes these are planned when I lay out the vision for the picture, but more often than not these "random" things pop up and I know I had nothing to do with it.
Creating mixed media art has been a different experience for me. I used to paint with mostly acrylics (they were easier to use in my apartment) and it was a nice hobby for me. I painted lots of pictures of still life scenes and flowers and fruit and liked doing it.
And then I stumbled on mixed media art and something happened. My heart opened up. Or did God pry it open so He could teach me a few lessons? Could be that. Because now when I paint, I feel myself in the midst of gratitude with each stroke of my brush. I think about God's word often (and it finds its way into my art a lot) and I listen to music (or remain silent) as I worship him. Painting has become a way to spend time with the Lord and when I leave my studio I feel fulfilled in a way I didn't when it was just a hobby.
Working Through the Ugly Stage
But remember me mentioning those ugly stages? There are times when I'm working and I just can't see the end. I have an idea in mind but what is forming on my painting table doesn't seem to match it. And in those times, I get frustrated and even angry. I'll walk out of my studio and tell my husband I'm a lousy painter and he'll tell me I'm being ridiculous and then I'll do something else for a while or I'll go right back in for more. And just when I'm about to take that particular picture I'm working on and toss it right in the garbage, something happens. A move of my brush uncovers something I like. Another move seems to bring new direction to the picture. And before I know it, I like where it is going.
This isn't to say I love everything I paint. Far from it. But the process changes in these moments. I no longer feel "useless" (the word I say much too often) and instead feel like, "Okay… this is good. I like doing this."
And I can't help thinking that this is part of the reason God has given me the ability to paint. He works with me, teaching me, in so many different ways. Sometimes he knows I have to come upon the lessons myself. In those ugly stages when I'm ready to throw in the towel, I see the parallels with my own life. This beautiful life I've been given that has had so many ugly stages I never thought I'd make it out of them. This life that is not the masterpiece I envisioned when I was young, and yet… has so many good things and amazing experiences I can't really believe it.
My life is God's handiwork. I'm His creation. And I know even in the ugly stages He is there, loving me through, painting me with His grace. He has an idea for what I will become that I cannot always see. What's more, He sees me as his masterpiece. And he sees you that way, too.