I'm very excited to be included in "The Big Exhibit," which will open May 3rd at the Arts Mill in Grafton.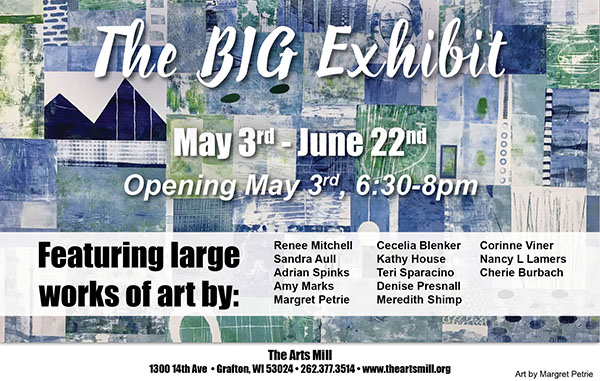 I created a new painting which will have its debut, of sorts, in this exhibit. So it makes it even more special for me. I started just by adding black as the base.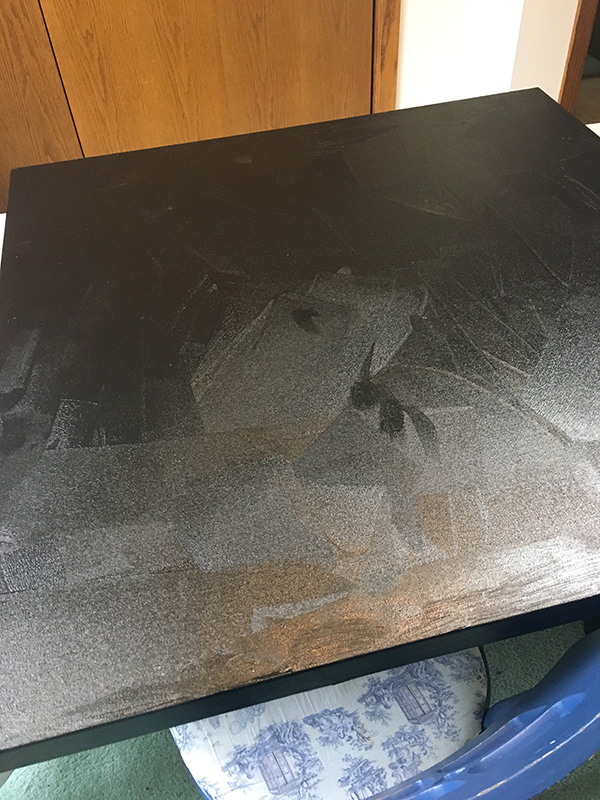 I paint with bright colors for the most part, but sometimes those colors can tell a different story when they are set against a dark background. So I decided to begin there. I had an image in mind right away as I was doing the background. I wanted a girl standing tall against a sea of flowers. I wanted this image to represent strength and, like so many of my tree girls paintings, to offer a story of resilience and hope. These images have been on my mind for a couple years now and fill me with a sense of peace.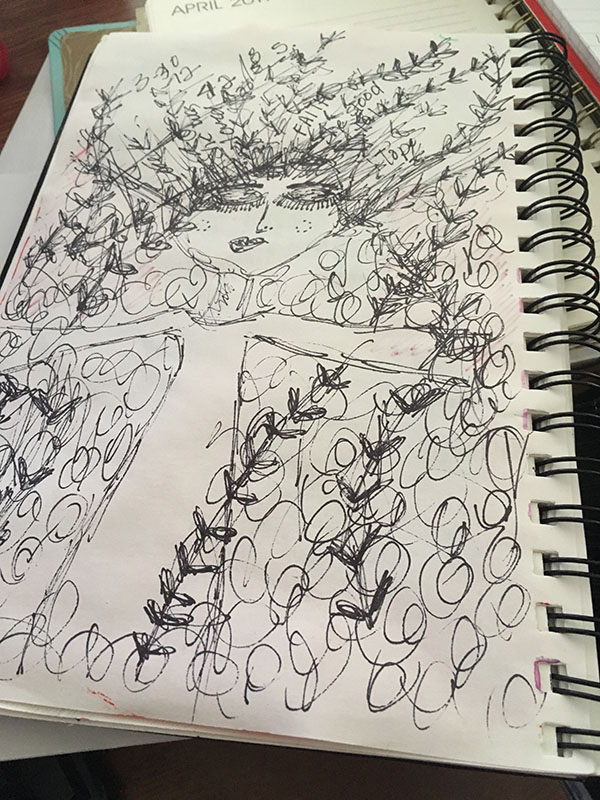 I love working big even though my studio is small and working on large canvases can be a challenge. I enjoy the process of building layers on a big surface and creating something I can really just get lost in. You know? Where the act of placing paint on canvas transforms into a space I can lose the troubles and worries and anxieties going on. I can just dive in and create.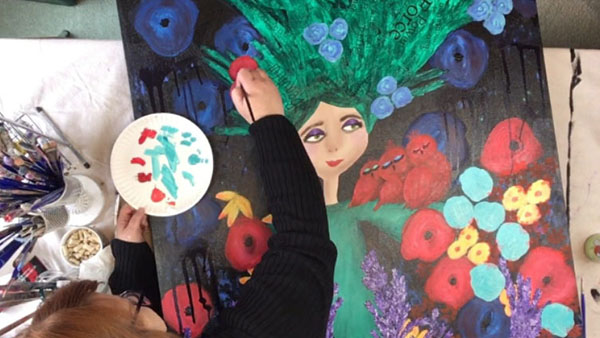 That is why I enjoy painting so much. It gives me a place to let go and just focus on something else, something that I can build myself and give a positive feel to. As I created this large (36×36 square) painting, I was going through a few different things. Health issues (always a constant with me, it seems) and business planning and even, getting ready for Art in Bloom.
The final painting will be revealed at "The Big Exhibit" and I'm sure I'll be posting photos of it all, so be sure to follow me on Instagram or Facebook (or better yet, subscribe to my newsletter!) so you can stay up on all the cool details.
In the meantime, here's a fun video of how the painting came together.
You can always find my latest exhibits here on my site.