Last year I got to feed a giraffe, and that experience stayed with me.
I started dreaming about giraffes and this year in my art I've noticed that I've been focusing on animals a bit more.
I've always sketched animals, especially birds, since I was a kid. But this year, I've been doing paintings with horses and now, a pink giraffe. Of course you knew it had to be pink! I've been using flourescent pink in my art for a couple years now, which is a color I never liked in my entire life… until now. I don't know what it is, but sometimes, a color will just stand out to you in a new way. That's how this vibrant pink is to me.
For this picture, I worked on aquabord and used inks, lace, paper, acrylics, and more.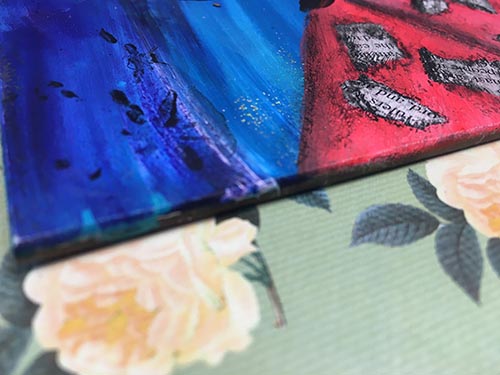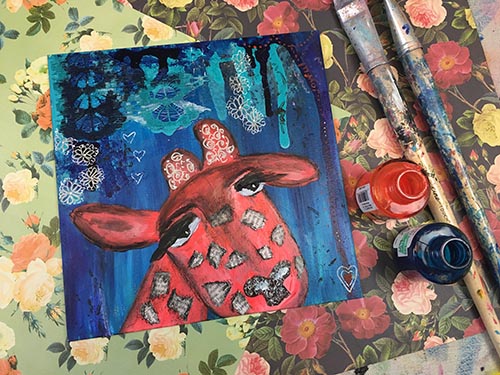 When I see this giraffe's face, I can also spot my doggie's sad little face whenever I go into the studio.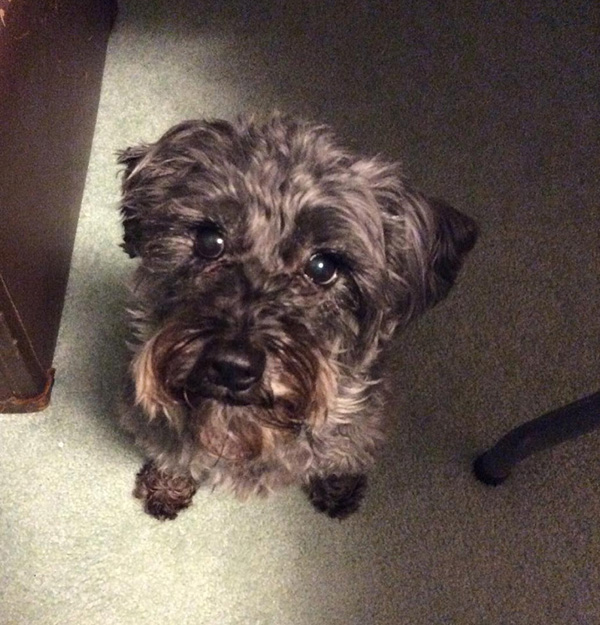 When I'm in the studio, I'm usually painting for a couple hours. Gen wants to play and begs for treats the entire time I'm in there. Her sweet little face has made its way into a couple of my paintings, I think. (Especially this one.)
Here's the process on how it all came together.