It is with gratitude that I am soon taking down my Christian blogging ministry, Putting on the New.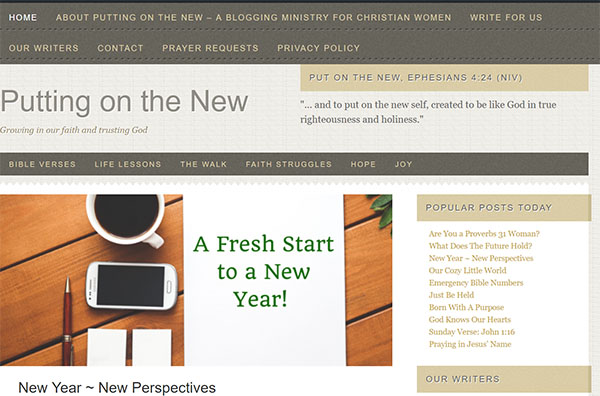 This site is over five years old now, and has had a host of different writers from every walk of life. This is one thing I've been really proud of and grateful for. When I started the site I did it with the anticipation that we would have writers for every day of the month offering testimony and stories. All different backgrounds. Different experiences. Talking about fun, silly, stuff and hard, tragic events. Talking about whatever it was they feel God was telling them to write.
We had, for most of the time the site was up, a writer for every day. And when a writer would leave (as we know there are seasons for everything) another writer would apply. It would work out that way. God did this. I know He did. He gathered these women together and kept this site going.
I first created the site with inspiration from Ephesans 4:24, which says: "… and to put on the new self, created to be like God in true righteousness and holiness."
I am amazed and humbled and grateful at everyone we have had come through and write for the site. I have enjoyed reading the posts and in writing there myself.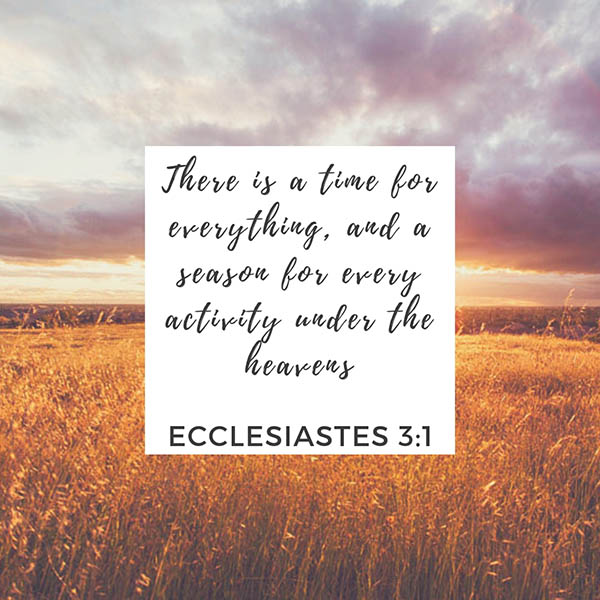 But in the last year, I have felt a tug on my heart to move on from Putting on the New. I thought about it and prayed about it, for quite a long time. And I feel the time is right to say goodbye.
Please continue to visit the writers who have graced the webpages of Putting on the New!  And feel free to come back here because I will share a post (or many) from my own writing at Putting the New as well.