Recovering from an illness this week (which is tough for me, ya'll, I'm not good at "rest) and thinking about health and how dependent we are on God.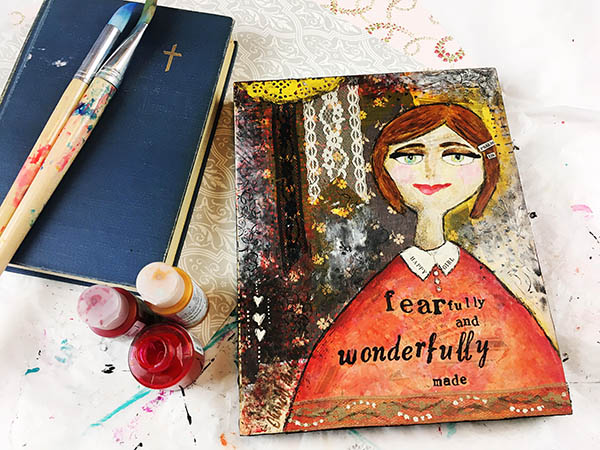 We can get so wrapped up in thinking everything is within our control, and during these times I'm reminded that God gives us everything, our bodies, minds, health, and more.
I created this original in admiration to King David, whose unrestrained gratitude to God in giving him life inspires me. How often do I declare that I am "fearfully and wonderfully made"? This verse reminds us that God made us and nothing we have done or said or thought can be hidden from Him, which is a good thing. We are free to be entirely ourselves.