Every year on December 31st, just as I'd turn to say "Happy New Year," my aunt would jam a piece of herring in my mouth.
Gross? Perhaps, but she meant well. Apparently herring, and other seafood items, represent luck for the new year. The herring tradition is common for folks of German heritage, so it was no surprise that my family, and others in the Milwaukee area, embraced the "herring at midnight" tradition.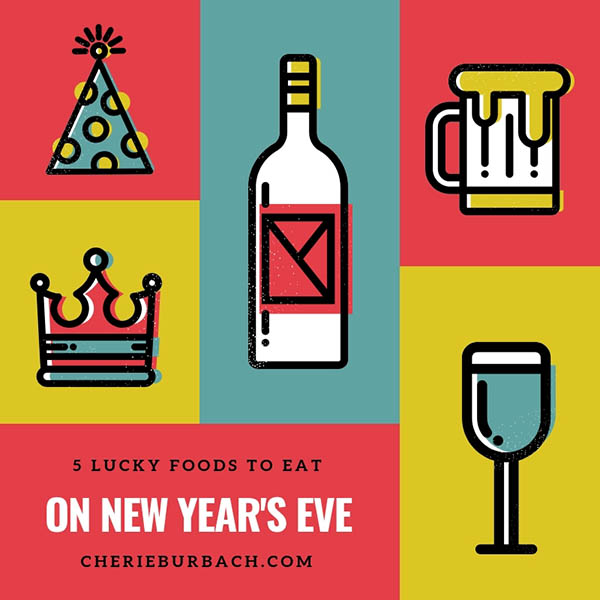 Here are five foods that are thought to bring luck for the upcoming year.
Seafood
The herring tradition is connected with the belief that seafood brings luck in the form of abundance. The fact that fish generally produce many eggs at once means that eating them at midnight will bring you many good things including abundant blessings and increased fertility.
Grapes at New Years
Not any number of grapes will do when it comes luck. This tradition started in Spain, where they would eat twelve grapes at the stroke of midnight. Each grape was to represent a month of the upcoming year, and for the best result you need to swallow each one right before midnight.
Why Lentils Are Lucky
Lentils are another favorite family tradition. Their round little bodies are thought to look like coins, which, if you consume some before midnight, will bring you money in the New Year.
Eating Noodles on New Years
Long, pliable, noodles are thought to represent long, healthy years in a life. They are eaten on New Year's Eve and in some cases, New Year's Day for luck. Just one catch, though, make sure you don't break them before you get them in your mouth! (It's bad luck.)
Eating Greens at New Years
Greens are thought to look like money, and therefore, will bring riches and good luck to you.
German Traditions
Another family rule handed down from Germany: whatever you eat, keep some food on your plate. Leaving a little bit extra will help ensure you also have food (and an abundance of the other things you crave like good fortune and money) to spare.