There is a chill in the air, and (depending on where you're located) the leaves are falling to the ground. You might even be looking forward to doing some holiday shopping or figuring out how big of a turkey you should get for Christmas.
But others in your life may be feeling the beginning of loneliness. While feelings of loneliness can happen anytime, the time between now and New Year's really puts some of your friends in a bad mental state. The time to help them? Right now.
Invite Someone Over for Holiday Dinner: Reach Out to Those Without Family Support
Do you have friends that, for whatever reason, are lacking some family support? Perhaps they are estranged from loved ones or maybe they live far away from their kin. Either way, the holidays can be rough for those folks, especially if their aloneness is not by choice.
Reach out in the next couple weeks and invite them over. You usually have leftovers anyways, so do your waistline a favor and let a few lonely folks enjoy the meal with you instead.
Reach Out to People Who Are in Need of a Few More Friends
Even if someone has a place to go to during the holidays, it's still a great idea to offer your friendship to someone looking to add a few more people to their social circle. Midlife is an especially difficult time to make new friends. If you suspect someone might be a little lonely, ask them for coffee now. Perhaps by the time the holidays roll around you'll have a new friend, and they won't feel so isolated.
Reach Out to a Younger Person Who is Looking for Some Life Advice
Not all younger people are looking for our advice, but you'll recognize the ones that are. They will seem a little lost, a little in need of mothering or extra love. If you pay attention, you might see that a younger person is drawn to you for whatever reason.
Go with your instinct and start by asking them about their life. Are they confused about something you've already encountered? Do you recognize a younger version of yourself in them? Just listen to them and offer advice here and there. Encourage them. Take them out for coffee. Be another caring person in their life.
Reaching out is a good way to help others with loneliness, but it's good for you as well. Here are five reasons you should pick up the phone and give that friend a call.
5 Reasons to Be the First One to Reach Out
Being the first one to call first friends all the time can get old and leave you feeling like you're the only one putting in the effort in your friendship. But a change in attitude might be in order, because reaching out first has many benefits that help your outlook and friendship.
Reaching Out and Making Plans Gives You a Sense of Empowerment
Too often we feel helpless about our relationships. People don't act as we want, arguments get blown out of proportion, and we find ourselves lonely sometimes. All of it makes us feel very out of control, as if friendship is a mysterious thing that comes and goes from your life without any rhyme or reason.
While there is only so much you can control about friendship, making an effort is always within your control. You can't control how people will respond to you, but you can up your odds of making and keeping friends by being active and making the first move. So call up that friend for coffee, or join that new group. It will make you feel empowered and give off a confident vibe that others will be naturally attracted to.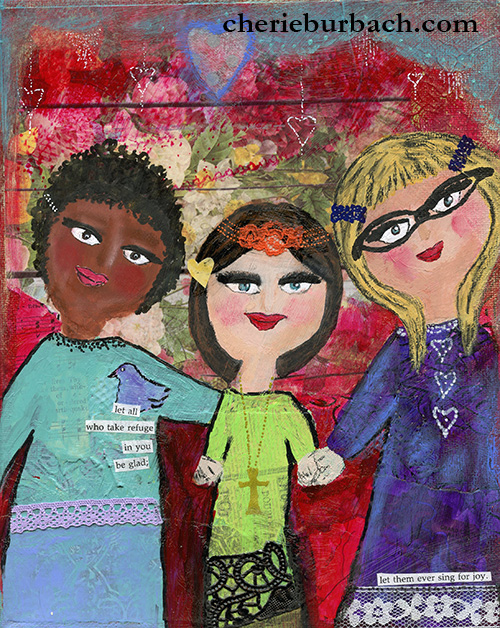 New Friendships Need a Lot of Nurturing to Get Off the Ground
If you're looking for new friends, making the first move is a must. Even if your new friend is interested in getting to know you better, they may be busy with their current obligations and put off contacting you. That's where an email or phone call to make plans can help things along.
People Are Afraid of Being Rejected
Sometimes a friend won't call about a get together because they're afraid of looking silly or feeling rejected. People can be very sensitive when it comes to relationships, and even something as simple as asking a new friend or acquaintance to grab some coffee can be intimidating for some people.
That's where you can help make it easier by letting them know you're open to coffee, conversation, and hanging out.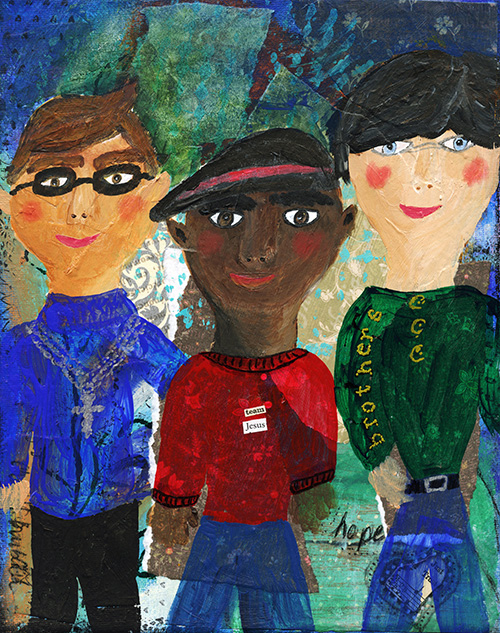 The More You Do It, the Easier It Will Be
Once you get in the habit of calling up friends regularly, it will feel so natural to you that even when people say no it won't faze you. That's the attitude you need when it comes to friends. Too often people take things personally, so when a friend can't accept an invitation they automatically think the worst.
When you're used to taking the initiative, you can more easily navigate between friends. When one friend can't make it, you'll feel comfortable picking up the phone again and calling someone else.
While it's great to have a BFF that you do everything with, it's not the reality for most people. When you're used to being proactive, you will understand that a variety of friends will help keep you busy, so you won't be relying on one person to go somewhere with you.
You Might Help Someone Who Is Lonely
We don't always know when the people we care about are lonely. Loneliness is often misunderstood and our friends don't always share their feelings. So when you pick up the phone first and reach out, you could be helping someone who is suffering.