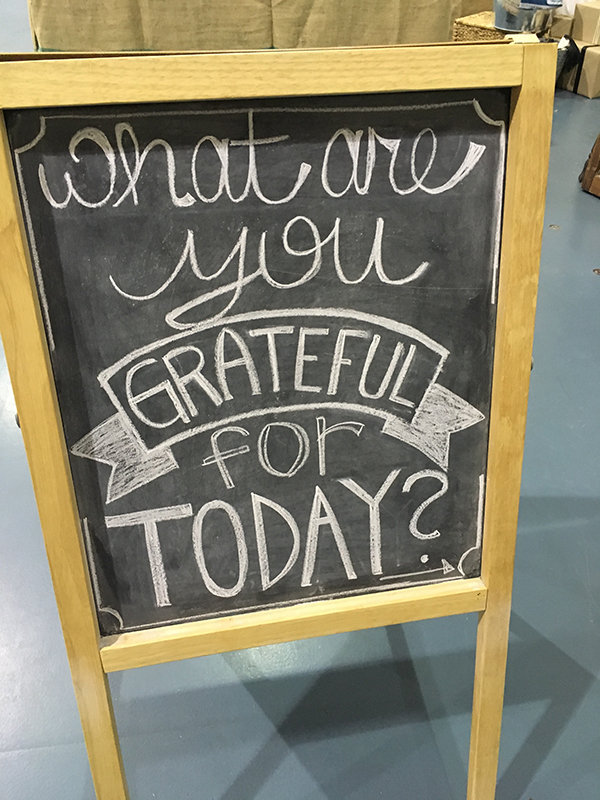 This is the sign you saw when you entered reCraft & Relic this past weekend. I thought it was a great way to set the tone for the show and remind us that if we are attending a show like this it must mean we have something to be grateful for. I think of the people who can't walk a show like that, who have passed, or who are struggling in other ways.
This sign reminded me to pray and count my blessings. I'm grateful for so many things. My marriage, family, friends, this creative life, and always always always… my faith.
What about you? What are your grateful thoughts today?