You guys, I bake a lot, and I've made a lot of pumpkin breads. Typically, I don't like them. They are dry, usually. A bit tasteless. And pumpkin is so good and it deserves a quick bread recipe that honors it in the way it should be honored. This one is it.
I started with this recipe (which is already good and delicious and wonderful) and tweaked it a bit. Just a bit. You know, I do that with most recipes. It's just what I do. Basically, I reduce the sugar (which I do for every single recipe I make) and I cook it longer (which could be my cheapie oven. You never know.) And while I typically seperate the oils from the dry ingredients in things I make, I don't for this one. It's such an un-fussy recipe that it holds up to dumping the whole thing in the mixer (almost) at once. (I do mix the eggs seperately.)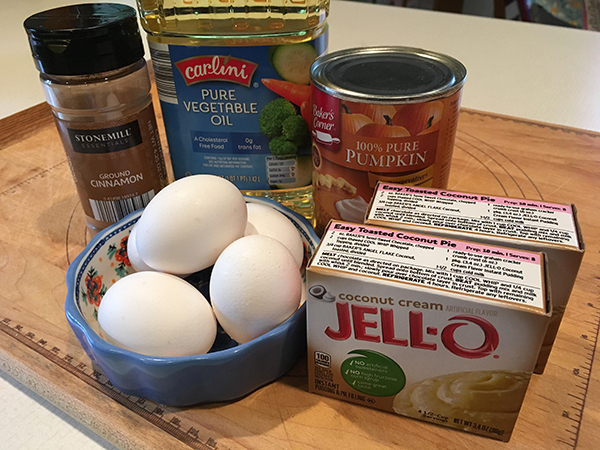 So here's what I do. First, ingredients:
1 1/4 c. vegetable oil
1 can pumpkin puree (not pie filling)
1/2 c. brown sugar
3/4 c. white sugar
2 (3.5 ounce) packages instant coconut cream pudding mix
5 eggs
2 cups flour
1 t. salt
1 t. baking soda
1 t. cinnamon
Preheat the oven to 325 degree. Spray two bread loaf pans with non-stick spray. Put all five eggs in the mixer. (I know, it's a lot of eggs. But this dough needs them.) Mix until combined. Then add the rest. Mix gently until mostly incorporated, and then put on almost high for a second or two. No longer.
LLike with any bread recipe, don't overmix. Give it an easy stir with your spatula off the mixer to make sure you have everything off the bottom. Then, divide into the two pans and cook for an hour and ten minutes (maybe slightly less depending on your oven), or until toothpick comes out clear. Dough will be moist but baked, and come together more as it cools.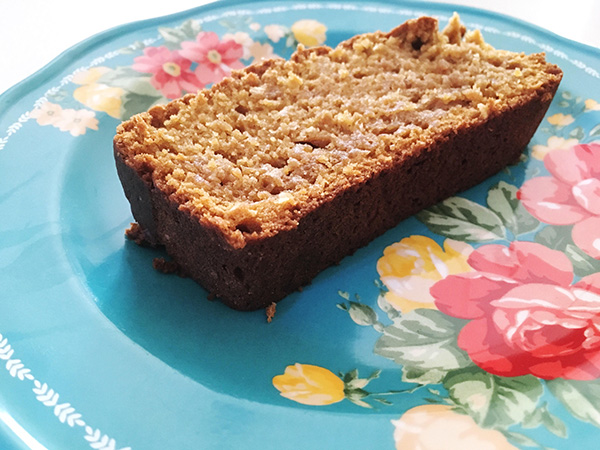 Now, since this recipe does have pudding in it, you should be cautious not to overbake. It will look moist and if you're not careful you might think it is not done, but look closely on the toothpick you use to test it and you'll see that it is baked. (Just saying.)
I've made this dozens and dozens of times over the years, and every single person has loved it.