I hate wasting paint. Most artists do.
We squeeze out paint on our palette and sometimes we're left with a bunch and think, oh no! I've got to use them somehow. Sometimes I use them up on my sketchbooks (or art journals, as the cool artists say), but sometimes I will grab a new canvas and just place the paint on there. This can be a good way of starting a new canvas and a favorite trip of mine to get over the blank canvas syndrome.
So, that's where this picture began. I had a bunch of leftover paint and just added it all to a new canvas.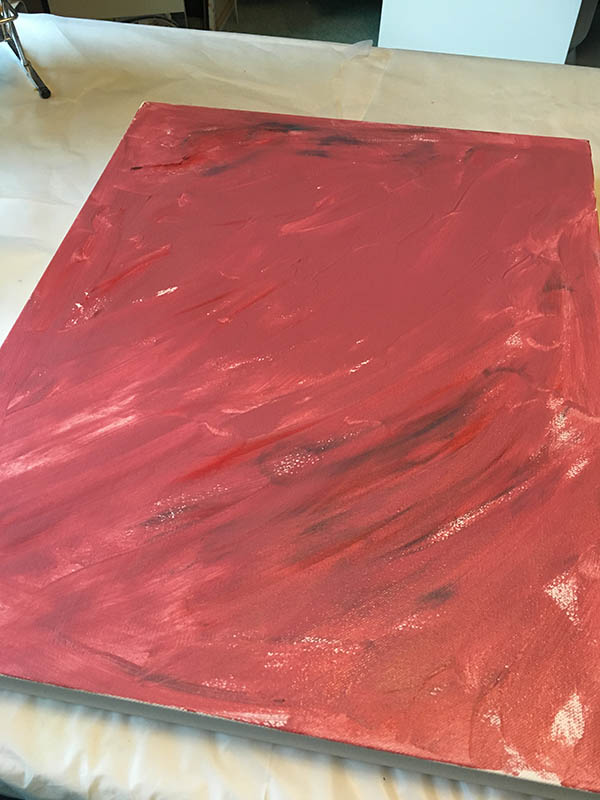 And got that horrid, disgusting, putrid, pink.
Well, that's what I get for mixing a whole gob of painting without rhyme or reason.
But wait, haven't I always said there are no mistakes in art!
You bet I did.
So a little putrid pink? Pfft. No biggie.
What do I do when I don't know where to begin? Add blue, of course! Teal or cobalt or bright blue or navy or…..
Just blue. Any old kind. Because I like it.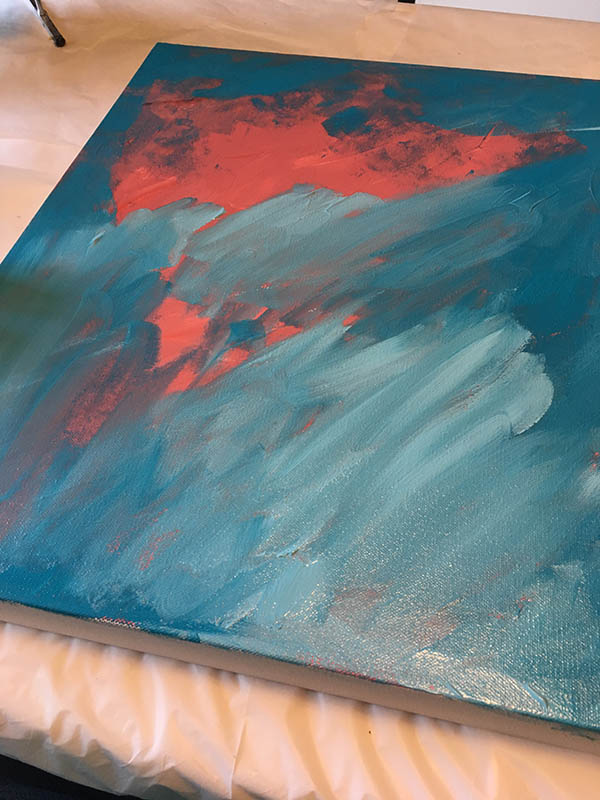 Well, that's better.
In fact, it even kind of goes with the pink. A little. I mean… just a little. Maybe.
And now, let me use that pop of putrid pink as inspiration.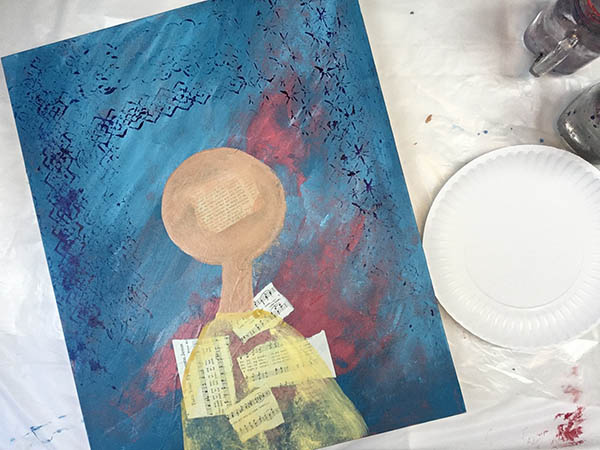 You see how I'm not totally ready to let go of it yet, right? It peeks through behind her dress and head.
I kept working on it and even used that pink as inspiration to add a few textural elements. Here's the rest of how it all went down.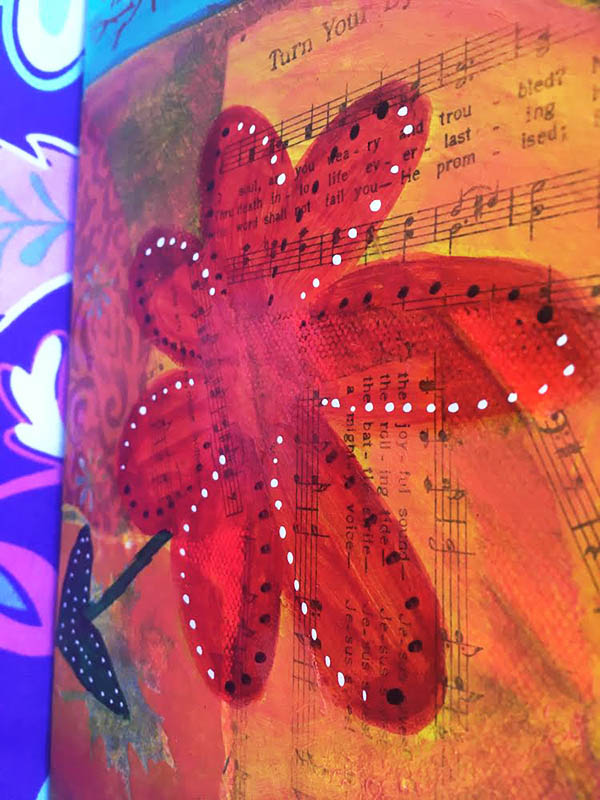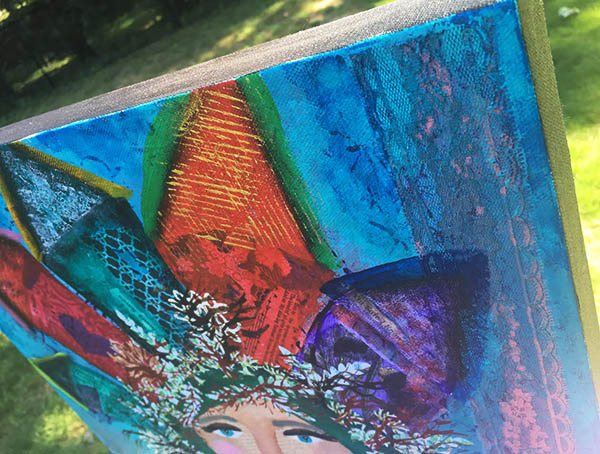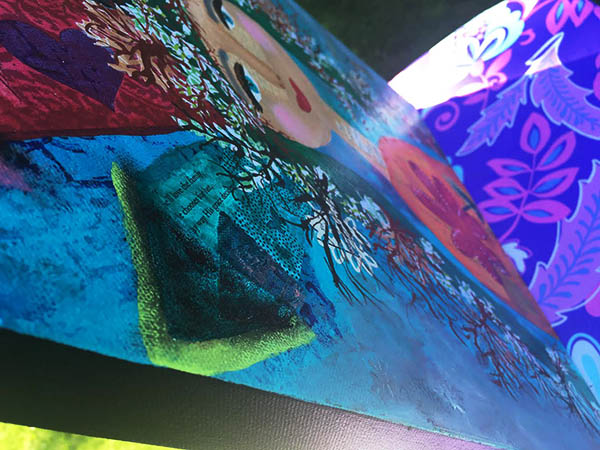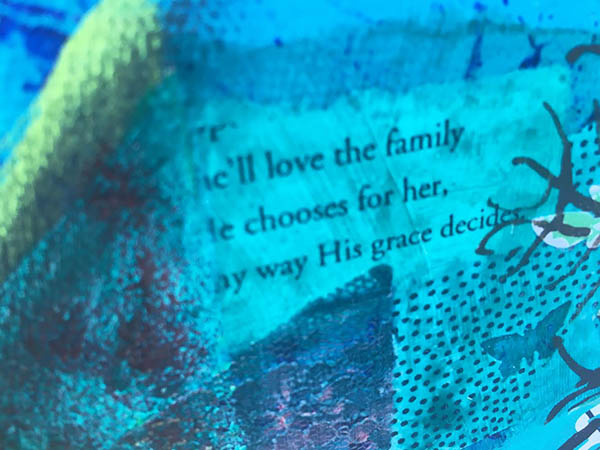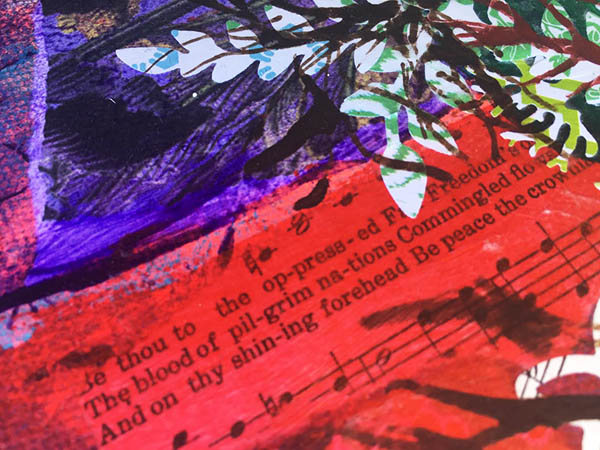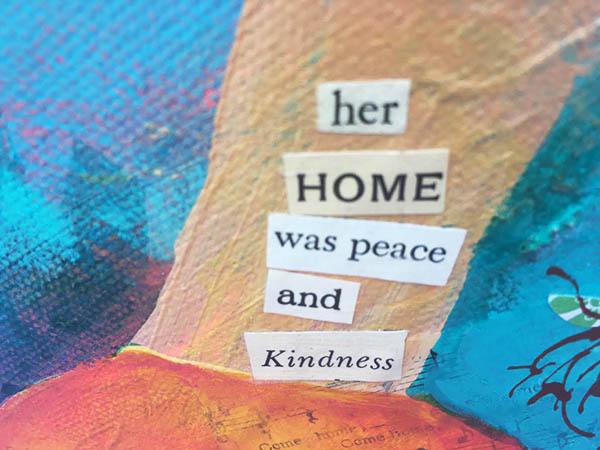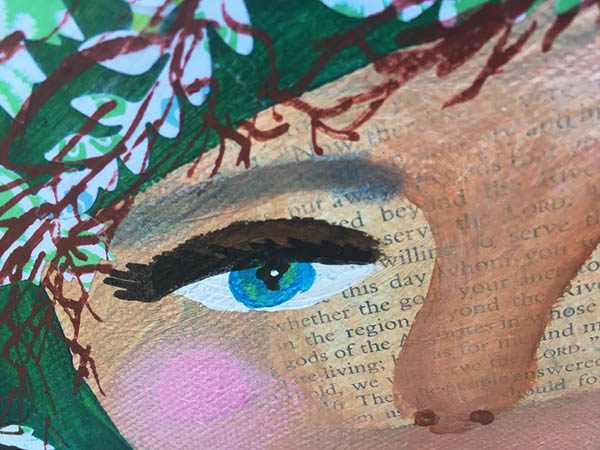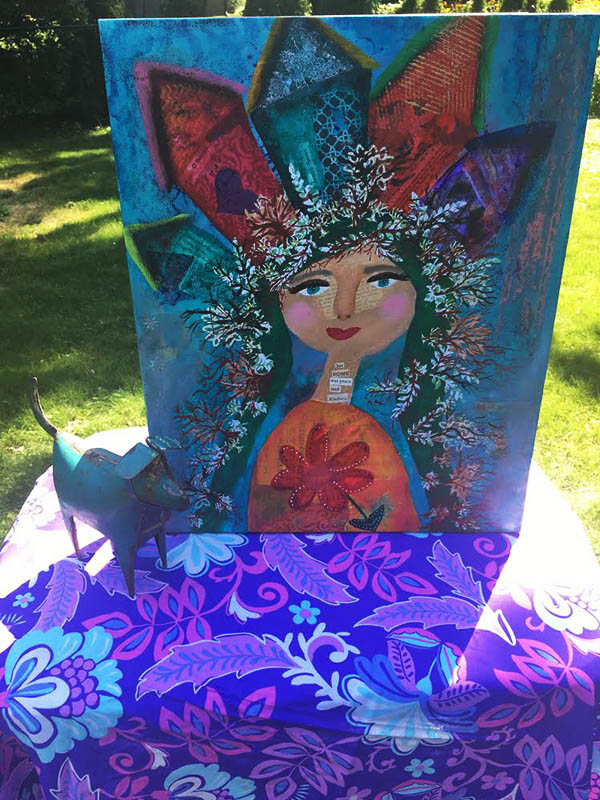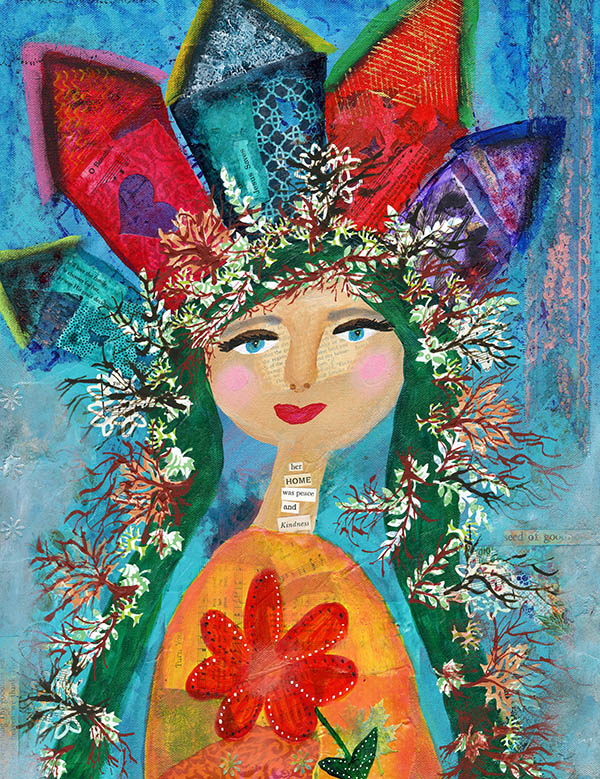 I added the words "Her home was peace and kindness" to her neck area to finish it off, and decided to use that phrase as the name of the painting. I noticed how my word of the year, peace, crept into the naming of this picture. Funny how that happens. 🙂