Hello lovelies!
I've got a ticket giveaway especially for my newsletter subscribers. If you're currently a subscriber, you're already entered. (If not, you can sign up below.)
The tickets are for the Sunday, November 11th reCraft & Relic show at the Milwaukee County Sports Complex in Franklin, WI.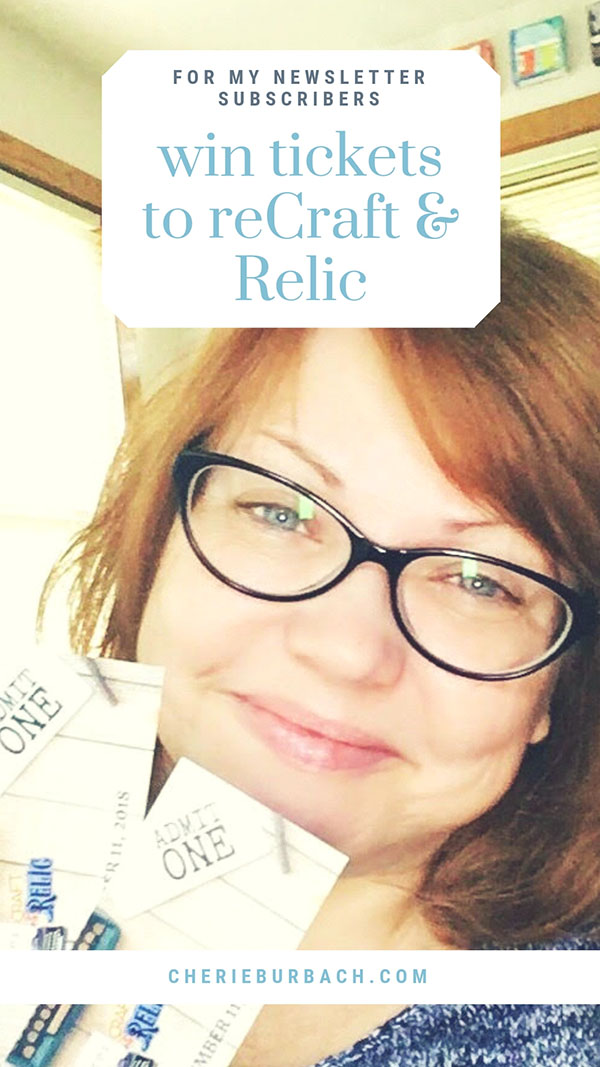 If you've never been to reCraft & Relic, let me tell you, it is a cool show! I love doing this show. There are over 150 makers and artisans and I love meeting the people that come to my booth. There is food and just a cool, artsy vibe that I'm happy to be a part of.
And you can join me! For free!
If you're a member of my newsletter subscriber, you're already entered. If not, you can join my list here: