I'm just no fan of flat paintings. As I've experimented with mixed media more and more, I like the depth that layers and layers provide. I like that you can view a painting from far away and then also again up close and see it in an entirely new way.
I like providing hope and positively in every level of a painting.
I think in the beginning, when I first started with mixed media, my paintings were much flatter. I was almost scared to throw everything on that canvas. It seemed weird, and we're often afraid of weird and new things. Now, I enjoy the process of under painting as it is meant to be enjoyed, as part of the discipline of painting.
For my latest picture, I started with Indian ink.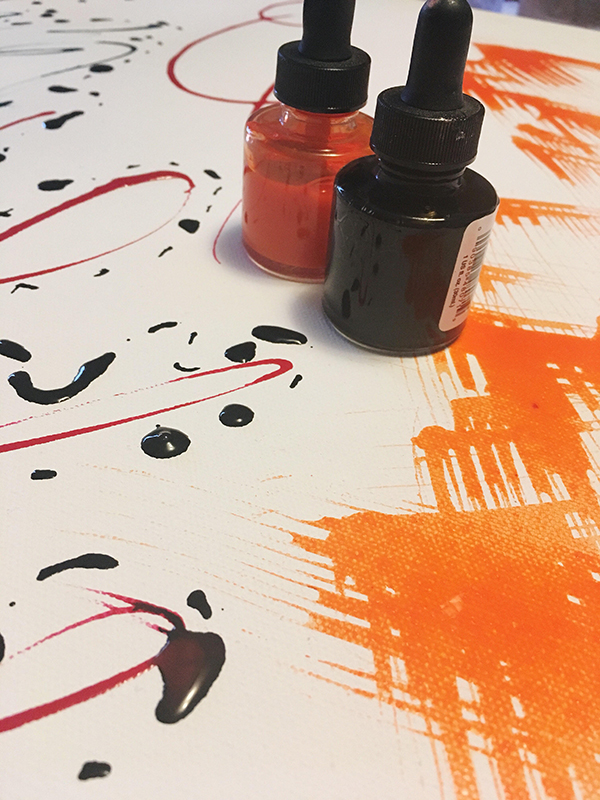 I like how they leave behind a unique kind of texture that you can see from the beginning right to the very end of the picture.  After that I added my favorite colors of paint using my brayer and my fingers. After that, my husband unpacked a delivery and saw this giant bubble wrap. I mean, giant.  He said, "You want this?"
Yes please!
I LOVED using this to create more texture.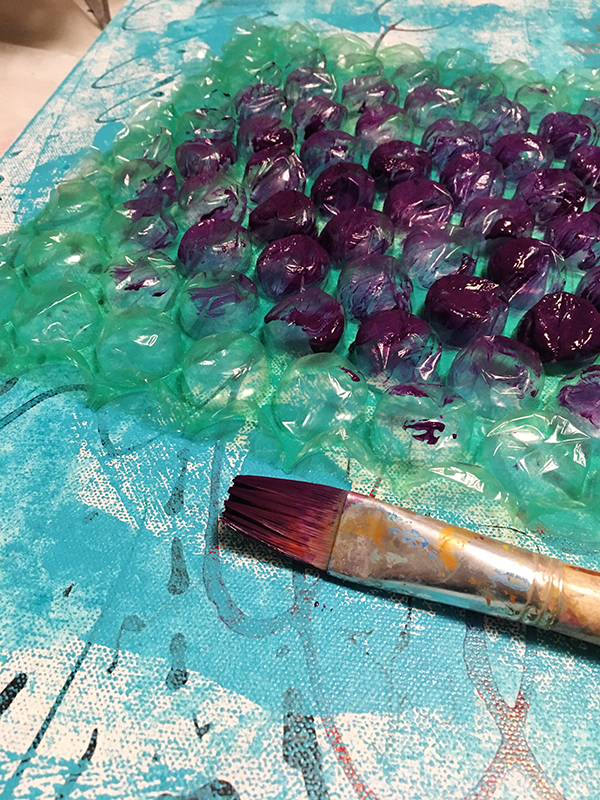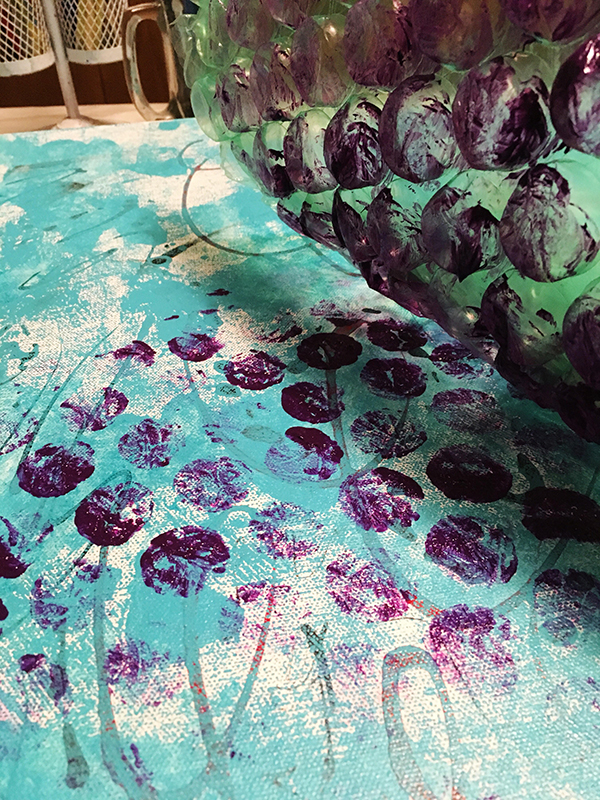 Each bubble piece has it's own shape and texture.
After that, more designs and more paint.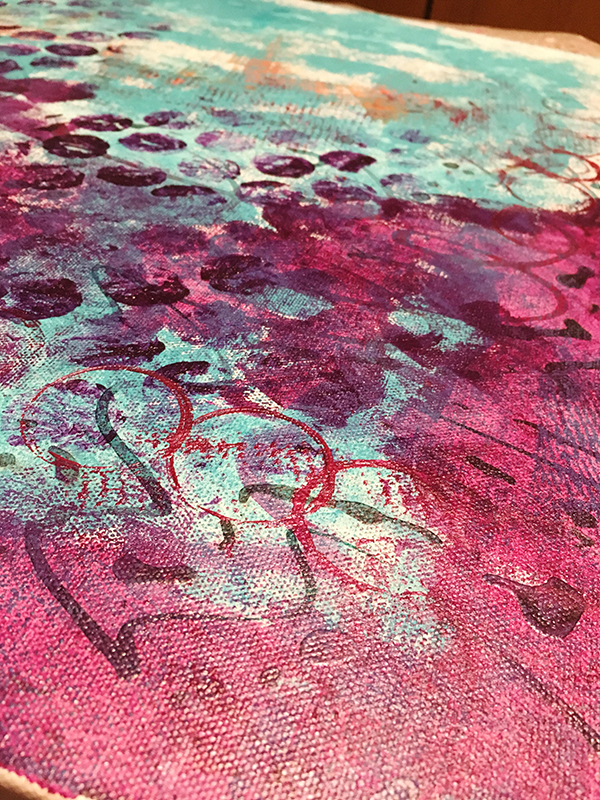 I liked where the color situation was headed, but wanted to add more deep blue. At this point, I had an idea for a picture in mind and the blue was to become part of the design.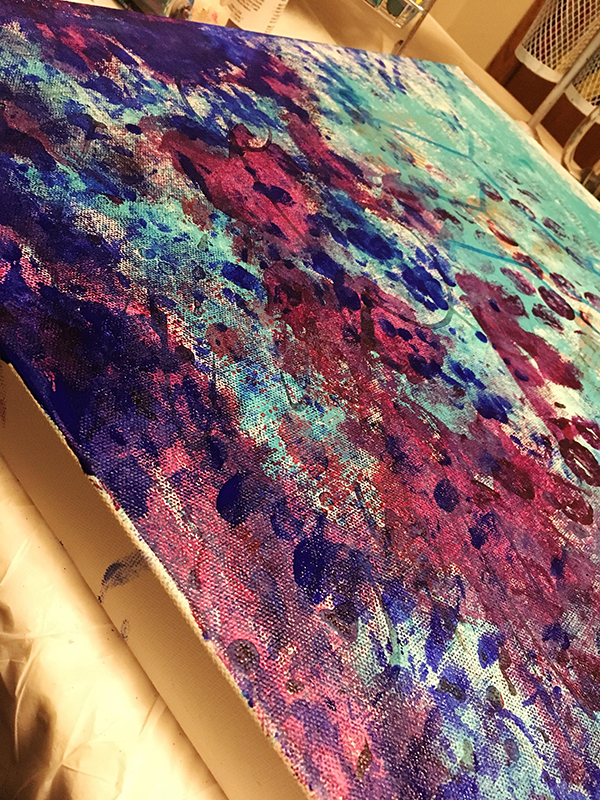 I did this using my fingers also. Hello finger painting!
Faces and "hair" come next. This time I started with oil sticks.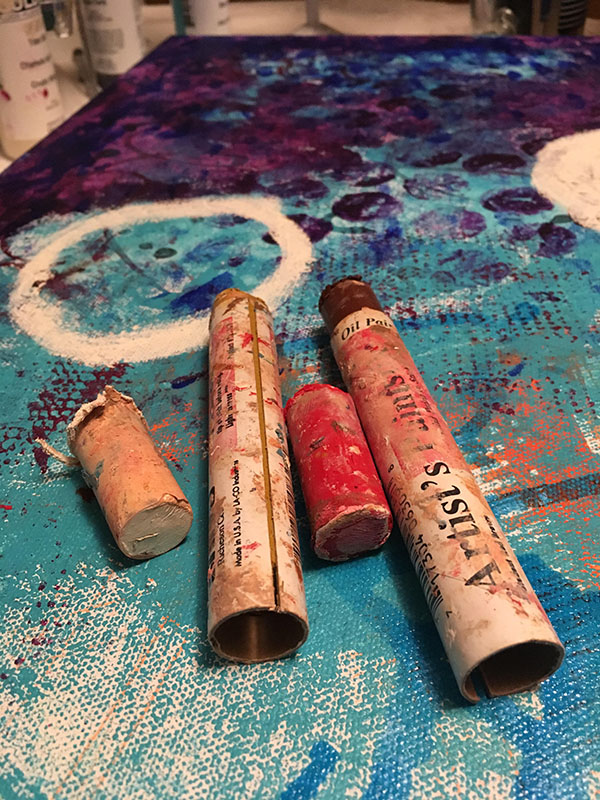 I like creating faces with Shiva oil sticks especially, but I've also been known to use pastels, inks, or acrylics, too. It all depends. I like blending skin tones that are different for each girl I paint.  And it's always so fun to create new styles for my girls! I want them each with their own personality.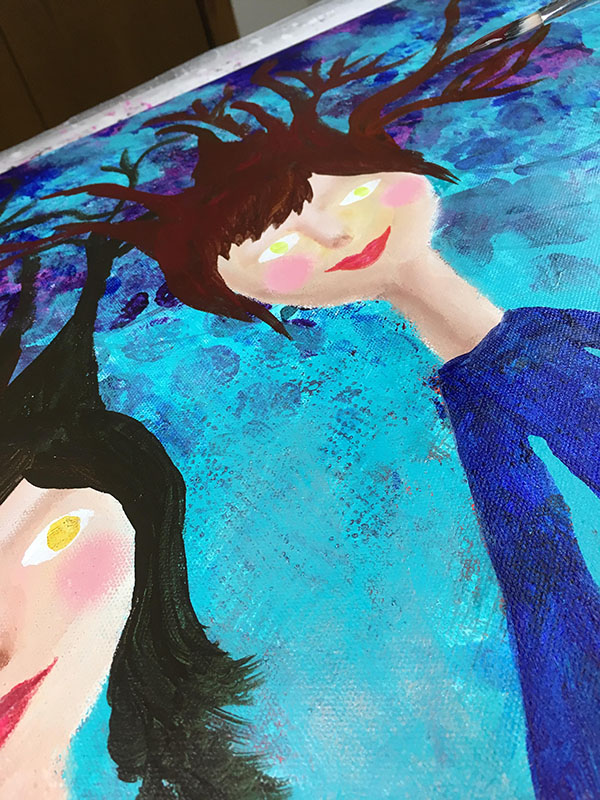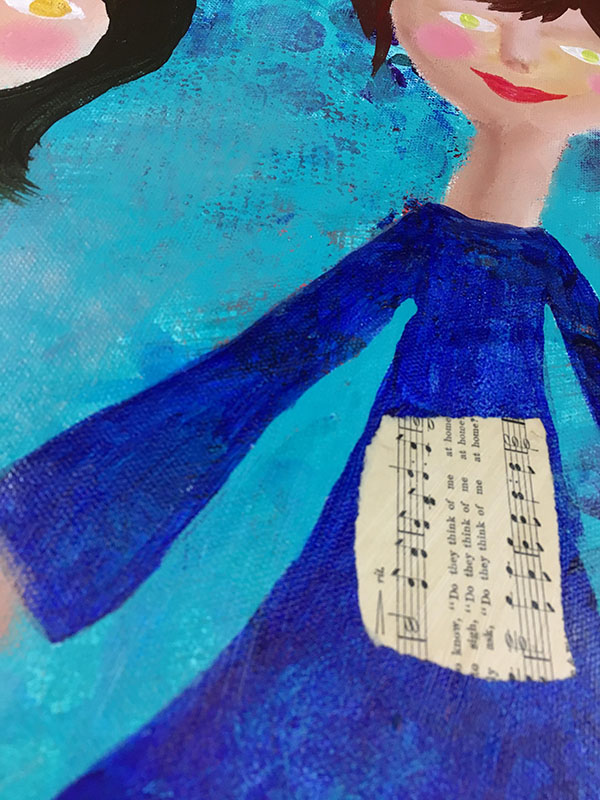 Sometimes people ask me what I mean about "mixed media" and what I mean is I often use a variety of things on my pictures. This time, acrylics, inks, oil sticks, pan pastels, paper, and lace… and counting…..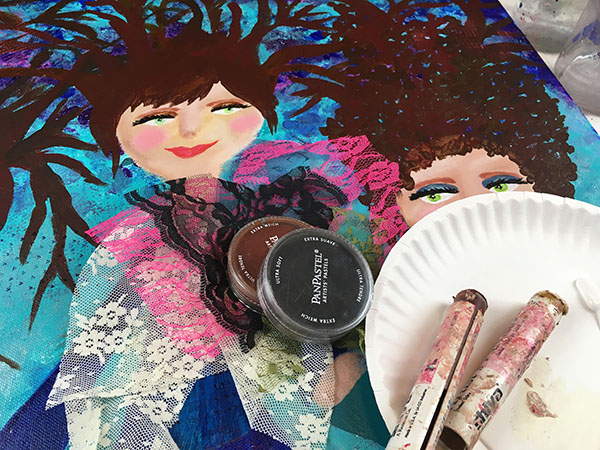 And I mention how large this picture is? It's way better than what I usually work on, so I had to improvise. There were times I finished pieces of it on the dining room table because I just couldn't fit it on the one in my little studio.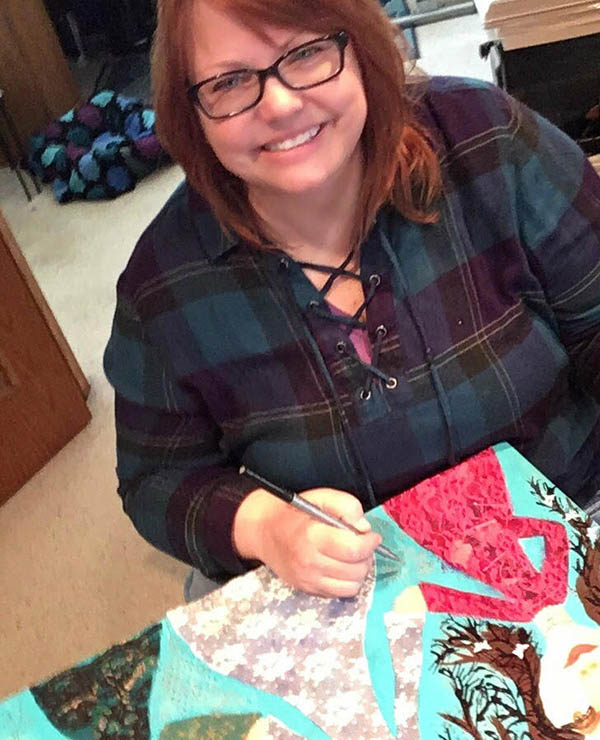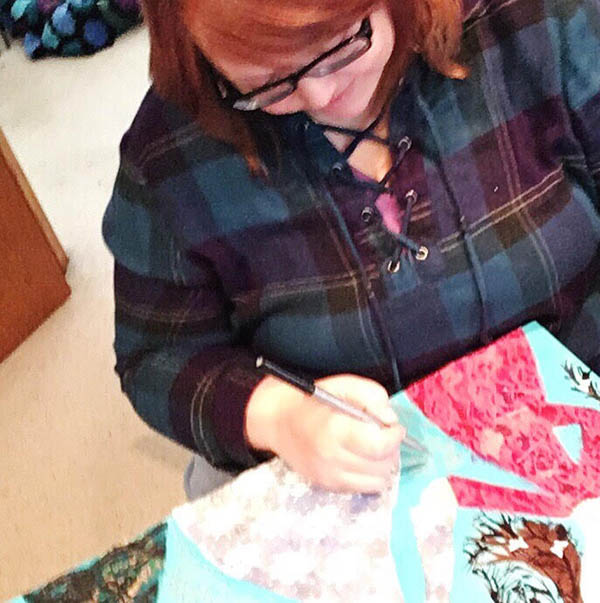 Gen even wondered where these pretty tree girls came from.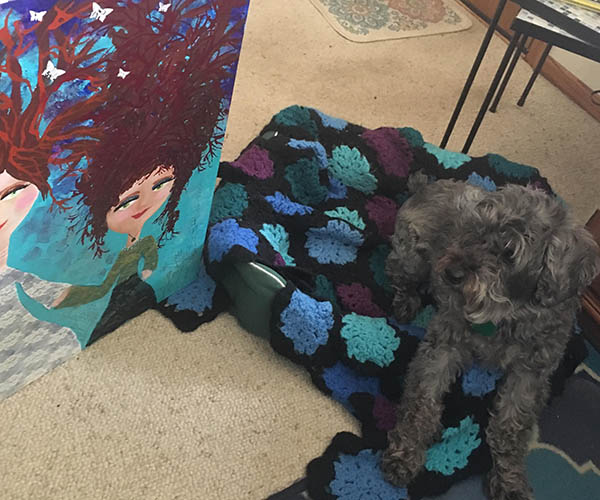 After considering it, she figured they were all right in her book, and went back to the pose she uses when begging for treats. (When in doubt, look cute so someone will give you a treat. Words to live by!)
hahahahah
The painting was scanned and varnished, the sides painted black, it dried and then…
I took it to Seebeck Gallery along with a few others to sell.
This painting brought me such joy every day that it stayed in my home. I would pass it while I had it out drying, and look at the happy faces on those tree girls and it brought a smile to my face. I hope it does for the new owner as well. Want to purchase this for your home? Buying info is here.