Been a busy few weeks here, but I'm getting a moment to catch my breath and get caught up on stuff. Last weekend I was at the Holy Hill Arts and Crafts Fair, an amazing event at their beautiful grounds.
This was the second year doing it, and it was HOT. I think it took me two days just to cool down. But it was a really great event, as usual, so many cool peeps there and my art was received very well, which is the biggest blessing.
The event also asked if they could use my "Prayer Warrior" print on their brochure.
See it there on the top?
Doing craft fairs like this has helped me connect with people and find out what motivates them in terms of art and life. You hear lots of stories while doing these, and each one is a blessing. Things like this inspire me to create and help me think about my own life and the every day blessings I receive.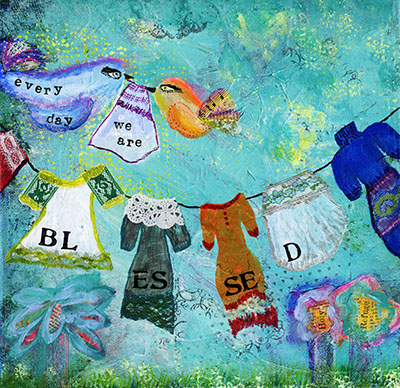 Last night we ran to the store to pick up some dog treats. Because… hello! We can't deny the Puppus!
Sad face followed by upset barking. It's impossible to ignore her. But even that is a blessing, because she gets me out of my seat often (taking breaks is actually an important part of productive creativity) and besides that I get to see things like this:
Despite my inability to grow plants, a heart emerges from the rubble, pushing it's way out of the pot and up through the metal stand. Coincidence? Never! This is a blessing, designed to make me stop while I'm taking the dog out and reflect on the small gifts of life I might otherwise ignore.
You know what else I can never ignore? A good sunset. You know how much I love those. I post them all the time. They are a daily miracle.
Last night the sun was going down and I caught just a glimpse of orange in the distance. I said to the husby, "That looks like it's going to be a really great sunset" which is all he needs to know to turn around so we can get a better look. As we drove to a spot where we could see it, I snapped a couple shots, very quickly, no filter, and …..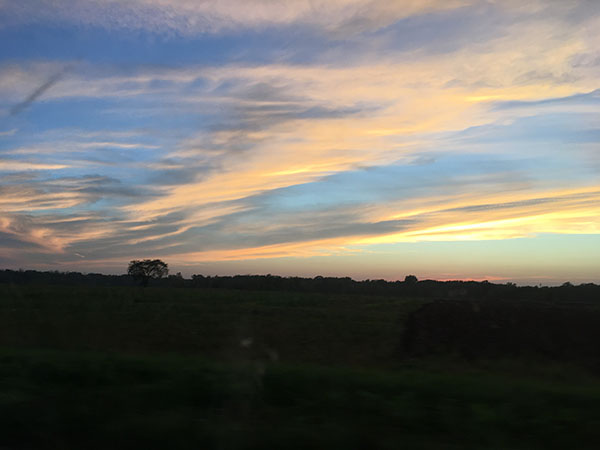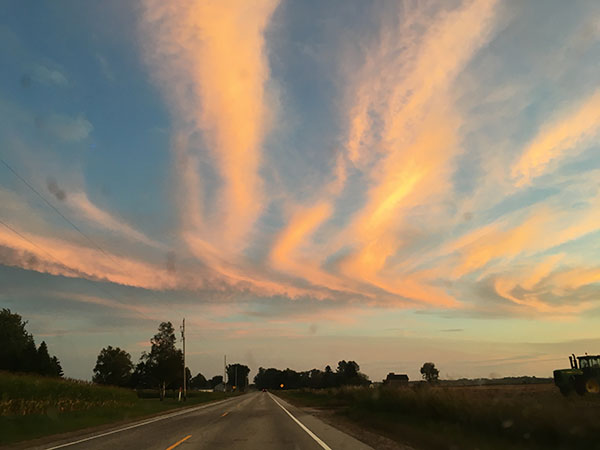 Daily blessings, indeed!