I miss my friend today. It's her birthday. At her last birthday, we had absolutely no idea she wouldn't have another. I know life is a gift, every single day is, even every rotten day is a gift, and yet some moments clarify it. Today is one of those.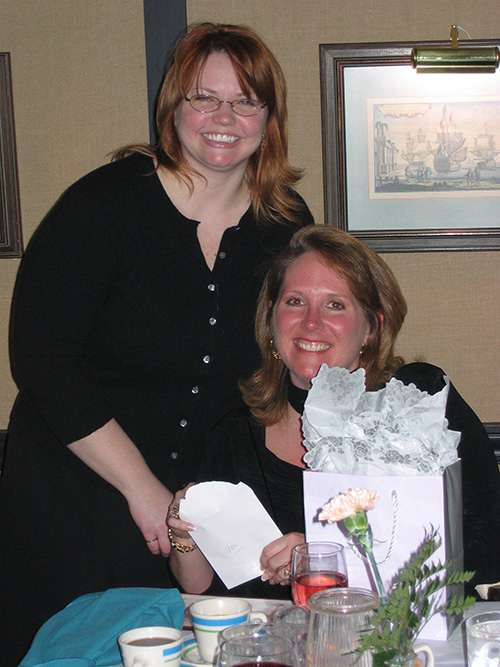 We weren't friends that usually made a big deal out of our birthdays. Not usually. But then she moved away and at my birthday sent me my very favorite birthday cake ever. It was a total surprise. She knew I loved Van Gogh and I needed a piece of her friendship there with me even though she lived far away now…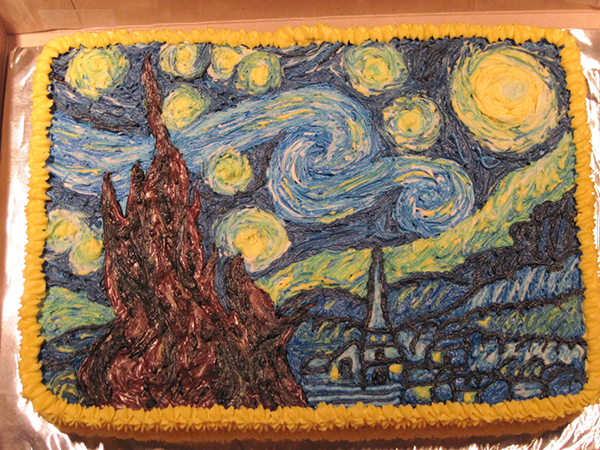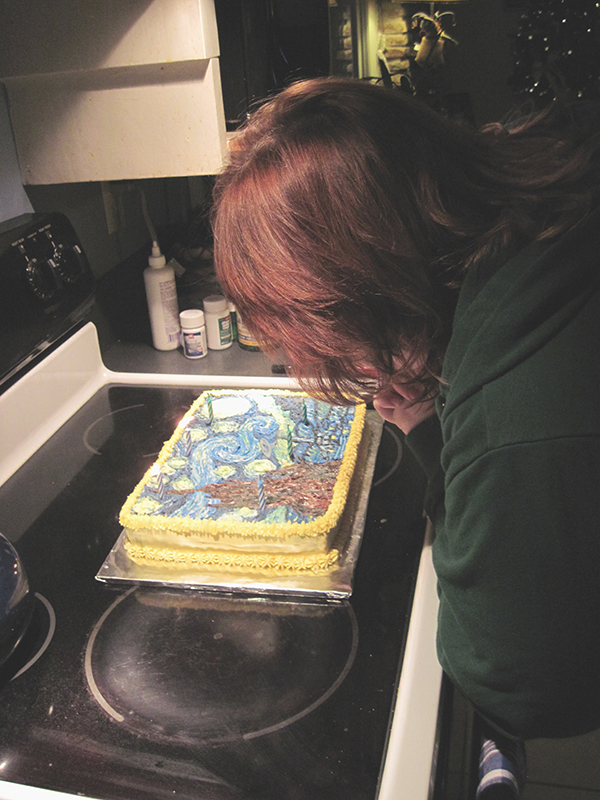 I miss my friend every time I remember talking on the phone about whatever, about how I would hang out with her and just mill around on weekends, about the times we went to dinner and drinks and laughed…
She was so much fun. And so supportive.
When I wrote my first book she was there telling anyone who would listen about it. When I wrote more books, she'd call me up randomly and tell me about the latest idea she had on how I could promote it. She was like that… encouraging… wanting the best for you…
During our anniversary this year, which fell just days after her passing, I cried and laughed, back and forth, because I'd think of something funny or silly or sweet she did for us and it would make me smile but the memory of it was so bittersweet.
Random memories pop up and suddenly I'm realizing again how badly I want her to still be here.