I've been doing a lot of painting lately and have really been mindful of how it fills my soul. It's spirit work for me, and I find more and more that I need it. After a long work day or just dealing with the everyday stresses of life, it helps center me. I usually come out of my studio feeling refreshed.
Don't get me wrong, I understand the need for church and fellowship. I think church (and religion) should be a way to understand God's word and what he's all about. I couldn't have the positive relationship with him that I do if I was just going outside to appreciate the sun and birds or just spending a day painting. I think if you're trying to be spiritually fulfilled and you aren't studying the Bible, you'll always find religion lacking in some way.  One of the things I'm most grateful for is the personal relationship God gives me, and learning about who he really is has helped me grow closer to him.
But there are times when, as an introverted soul, my mind and spirit doesn't get fulfilled by a crowd. That's why I've always found smaller Bible studies to be so beneficial. A few people is okay for me. I'm able to listen, take it all in, and absorb it. We're all different, though. After a half century on this earth I finally know myself. (Whoopie for me! Slow learner.)
Most of the time when I'm creating like that I focus on God's word and the gifts and blessings he has given me. I put Bible verses on a lot of my paintings and like to pay special attention to the words and what they call up in me. My paintings are not very literal, meaning that I don't usually try and visually depict what the verse is about, but instead they represent what these words mean to me in terms of the feelings they convey or the colors and images they bring to mind.
Even when I don't use a Bible phrase, I'm still in there feeling the blessings of just being able to paint and create. I often listen to music (Hello Third Day!) that inspires me or sometimes I'll keep it quiet and just listen to whatever God might be saying to me at that particular moment.
If you follow me on Instagram, you'll see some of these types of moments because I like sharing them there. I've been focused a lot on whimsical animals lately. My dog really inspires me with her crazy antics, and I'm thankful some of her "let's just have fun" vibe rubs off on me.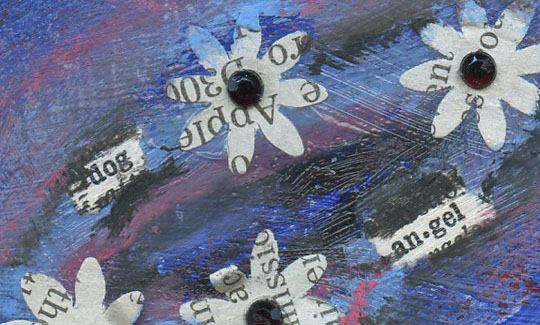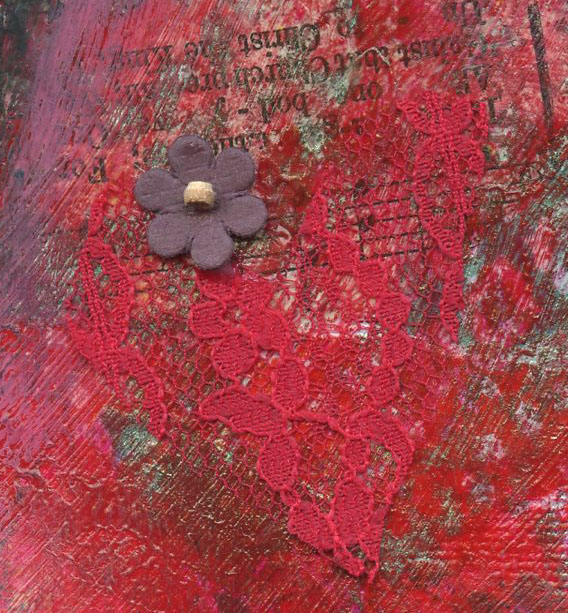 In that bigger picture with the houses you see in the #WIP (work in progress) above, I combined the images with an acrostic I wrote a while back on the subject of hope.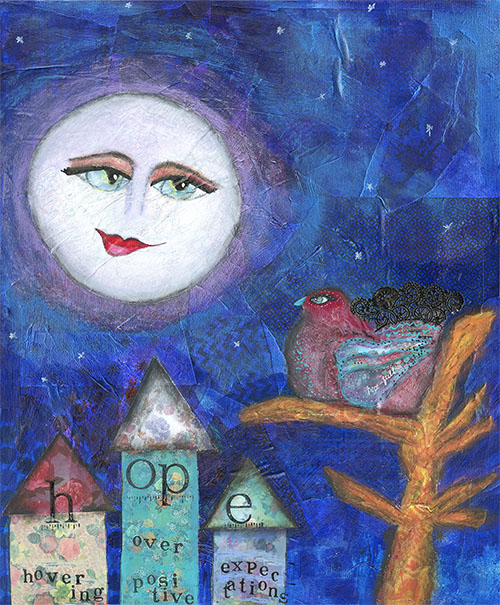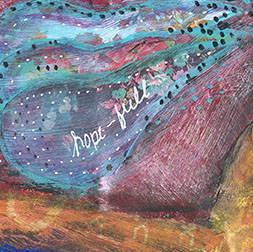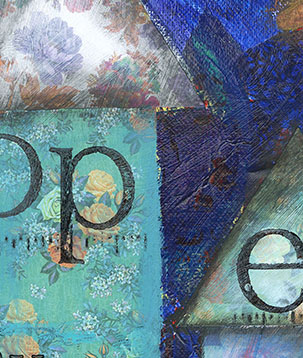 And this #wip on the right,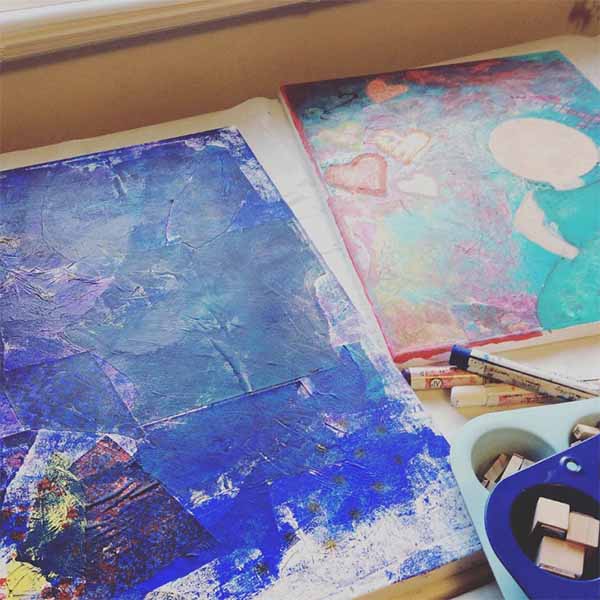 became this: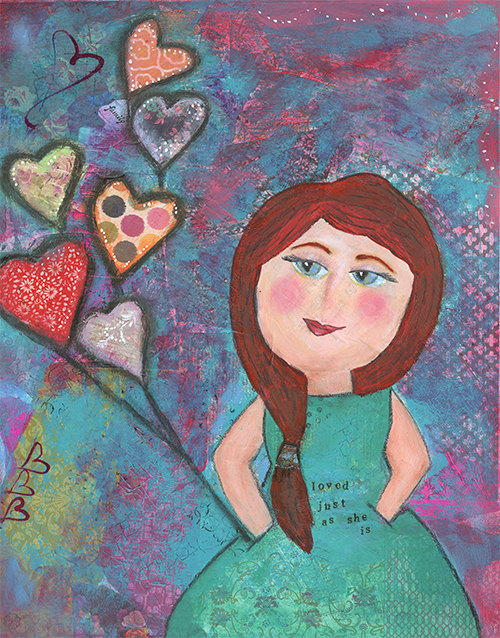 So even when I'm not using Bible verses I like to think about my own personal journey with faith and self-image and include elements that will be a bright spot in someone else's day. My life has had bumps and sadness but that is not who I am or what God wants for me. I paint for the same reasons that I write about my past, to help let everyone know that none of the ugly stuff defines you! (I know, I say it a lot, but it's a message we need to hear a lot. Right?)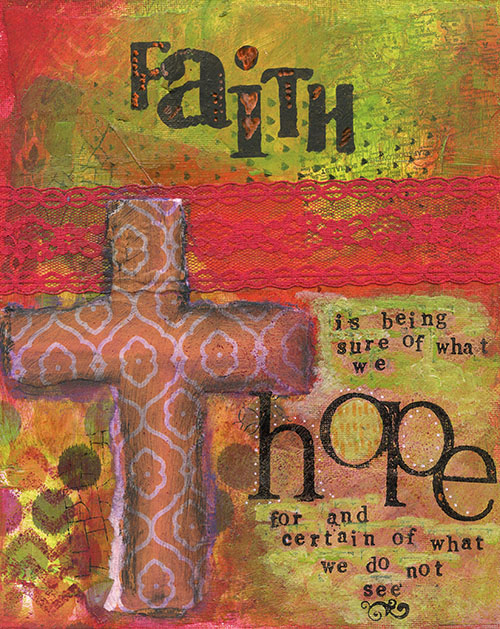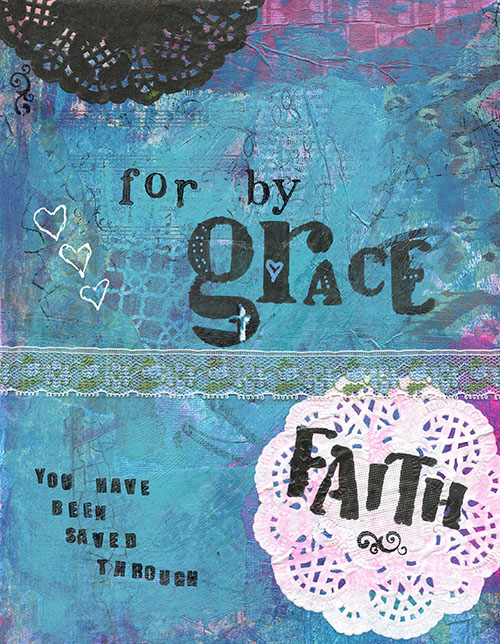 These two verses really sum it up, don't they? I'm thankful to have an outlet like painting that not only allows me to create but also to connect with my maker and show him gratitude. What a blessing to have purpose.