She was my friend. The maid of honor at my wedding. She used to make me laugh a lot. And today she reminded me that life is so very short.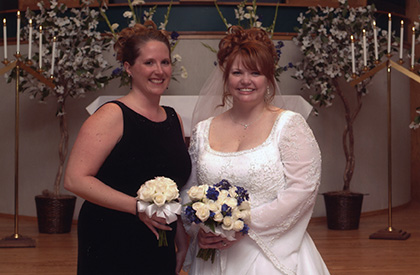 That picture above was right after this one: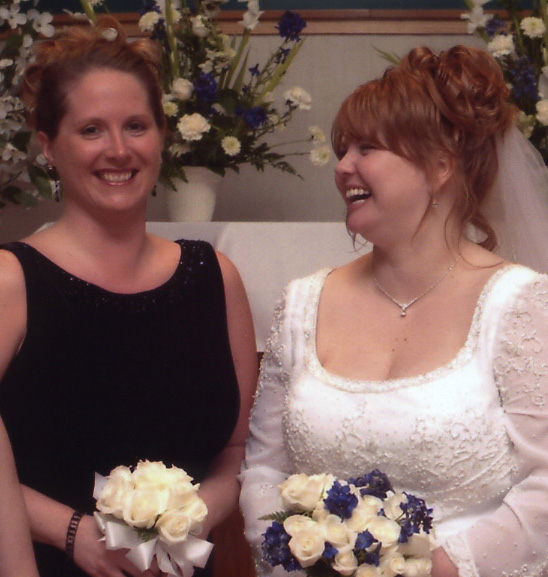 She was making me laugh, saying funny things underneath her smile. I couldn't hold my cackle in.
She was a great maid of honor, too. Here she is helping me make up the little packets I put out at the tables and stuffing envelopes with the invitations: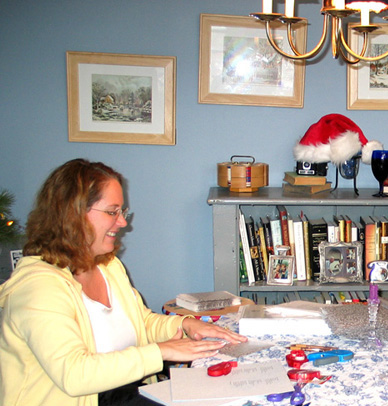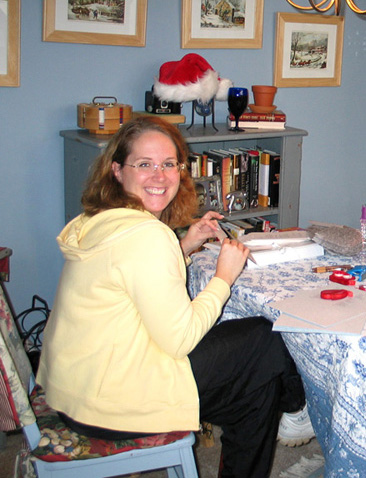 She was feisty and fun. She wanted me to find true love, and when I did she was so very happy for me. Not snarky, like I shockingly found some of my other friends to be. No, she was true blue.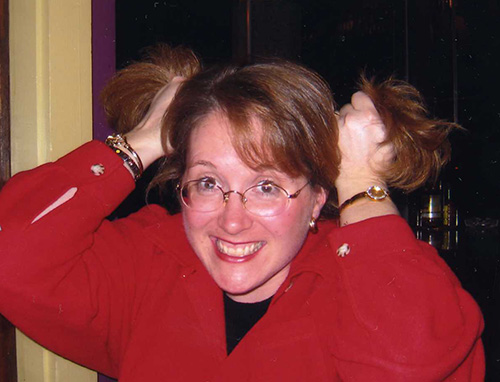 And did I mention how fun she was?
At my wedding, I had her on standby for a speech. I had been warned by many people that our best man was a terrible speech giver. So I asked her to have one prepared "just in case."
But then, the people that warned me about our best man were totally wrong. He gave a really heartfelt, lovely speech. I should have known he would and trusted my gut, instead of listening to the people who were trying to stir up trouble.
We raised a toast and I turned to her to tell her it was okay, she didn't have to say anything, but she was already up and out of her chair. To my complete surprise she decided to read my poem, "Real Life Princess" and there was not a dry eye in the place. I had written that poem years before, long before I met my husband, and yet, when she read the poem it seemed to describe him perfectly. My husband and I both looked at each other and went, "Wow."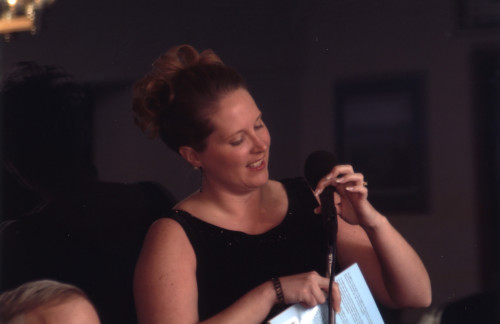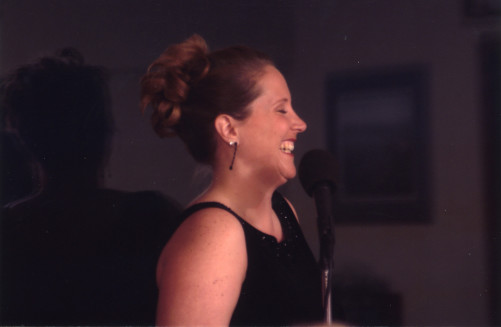 Wow, indeed. She picked up on that and I've never looked at that poem the same way again.
In life, sometimes news hits you so hard that your mind cannot absorb it. I am having a hard time understanding how life can turn so quickly, how a person so filled with energy and gumption can be taken down. I am well aware that our lives are a gift, and yet, even with this knowledge I am gutted by this loss.
I hold on to the belief that she is in a better place now. I can think of her strong spirit and remember how precious our lives are.
I ask my Heavenly Father to take care of her, and then I look at the people I love who are still here with me and I tell them I love them. Again and again. I send texts and reach out to people and over and over again, and I tell them I am thinking of them and I love them. And I hope it's enough to honor the memory of my friend, because her loss cannot be replaced, but I can celebrate her life this way.