I've always been fascinated with hummingbirds. Aren't they the most interesting creatures? I look at them and think about miracles. They are so delicate and yet strong and beautiful, too. Who else but God could have crafted such a creature?
I was inspired by this amazing little bird when I was writing poems for my latest poetry book, Angel Toughness.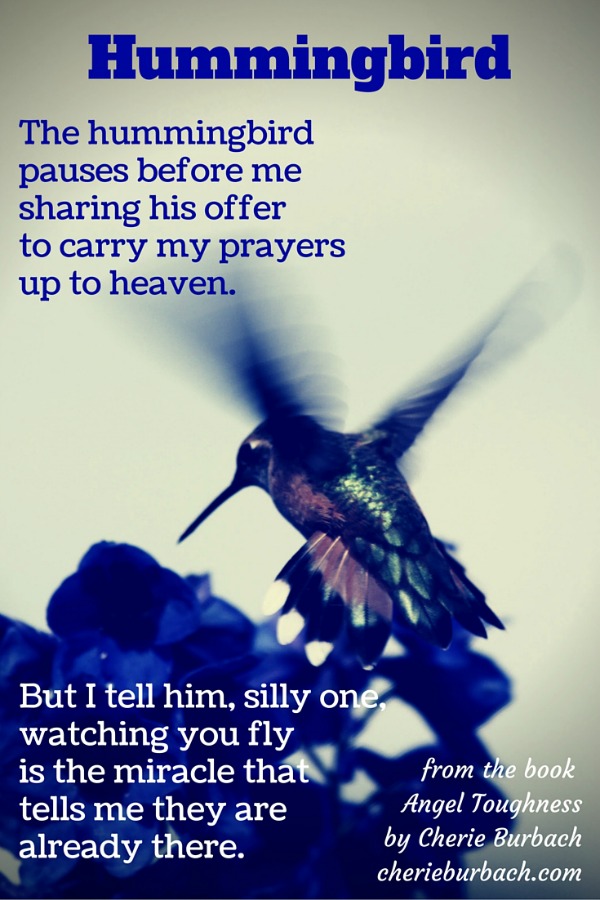 Hummingbird
The hummingbird
pauses before me
sharing his offer
to carry my prayers
up to heaven.
But I tell him, silly one,
watching you fly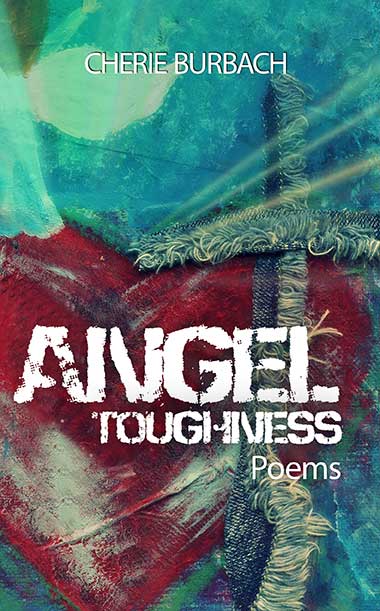 is the miracle that
tells me they are
already there.

© Cherie Burbach, "Hummingbird," Angel Toughness, 2015