I never used to be a morning person. I am now a little bit more. I like getting up early and each morning I look forward to the birds singing. There is something so comforting about animals, with their way of moving forward with life and continuing on, no matter what is going on in the world. I like hearing this little choir of birds remind me that there is importance in our quiet, everyday tasks.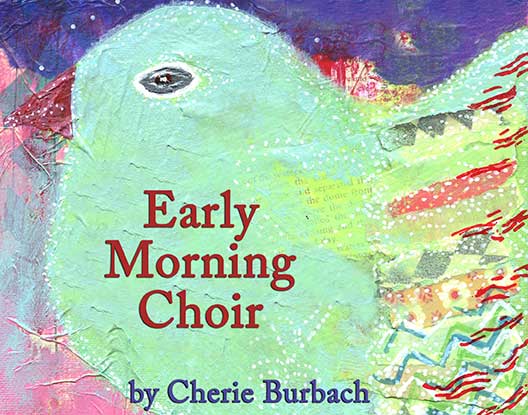 Early Morning Choir
The birds chirp mightily
through the dark morning hours,
urging the sun
out from its hiding place.
They call out
for warmth, guidance,
over their natural world
and perhaps over ours as well.
They remain steadfast
assured each day
that they will see the sun,
never doubtful of its return.
Their hours of early morning work
are rewarded each day,
as the sun slowly warms their bodies,
offers light to guide their flight.
They sing happily
joyful at the rise
of the new day,
offering praise before they begin
the work that must be done.
© Cherie Burbach, "Early Morning Choir," My Soul Is From a Different Place, 2014