Yesterday I was sitting in our living room enjoying that new little table we painted, and suddenly I looked at our other one and said to my hubby, "I think that needs some color, too." Lucky for me he enjoys this furniture makeovers as much as I do. We went to the hardware store, got some paint, and a few hours later had a transformed table.
I originally got this table when we were still dating. Bought it for $20 at a flea market. It was the perfect size for a bunch of different places in our houses over the years, but mainly its been in the kitchen area, used as one of those places for all the extra pens and batteries and other "junk."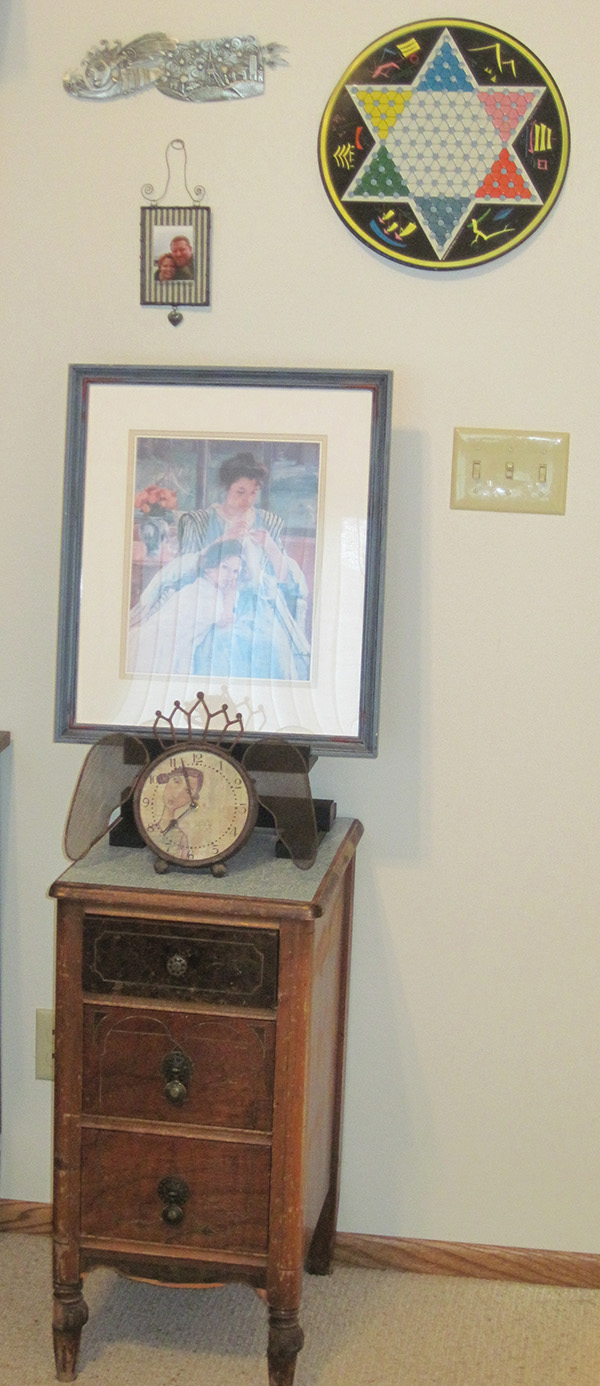 I have my favorite Mary Cassatt picture on top of it and above it is a picture of us from our honeymoon, an old Chinese checkerboard of my grandma's, and a Leandra Drumm pewter wall hanging. She's one of my favorite artists. The whole Drumm family is. (Check out their stuff sometime.)
This time we used Rustoleum Satin and it was much better than the other stuff.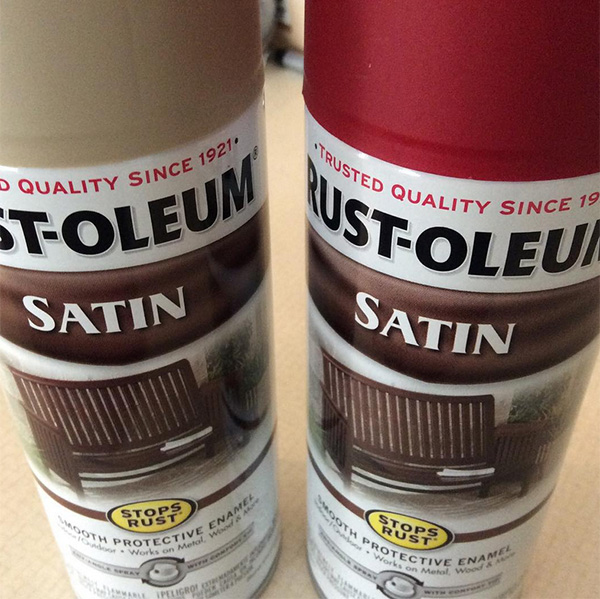 I had this idea of painting the whole thing red and then the drawers different colors. We had spray paint left over from the other projects we did, so we just picked up a little beige and red.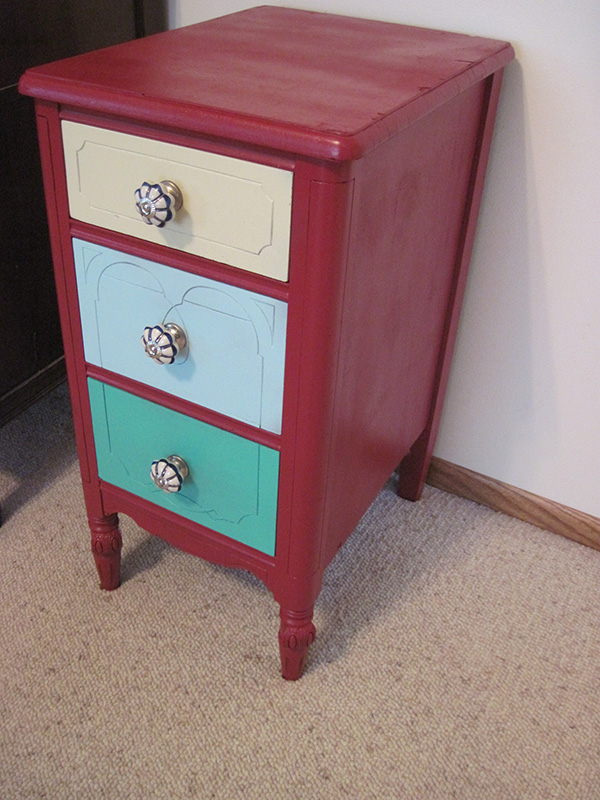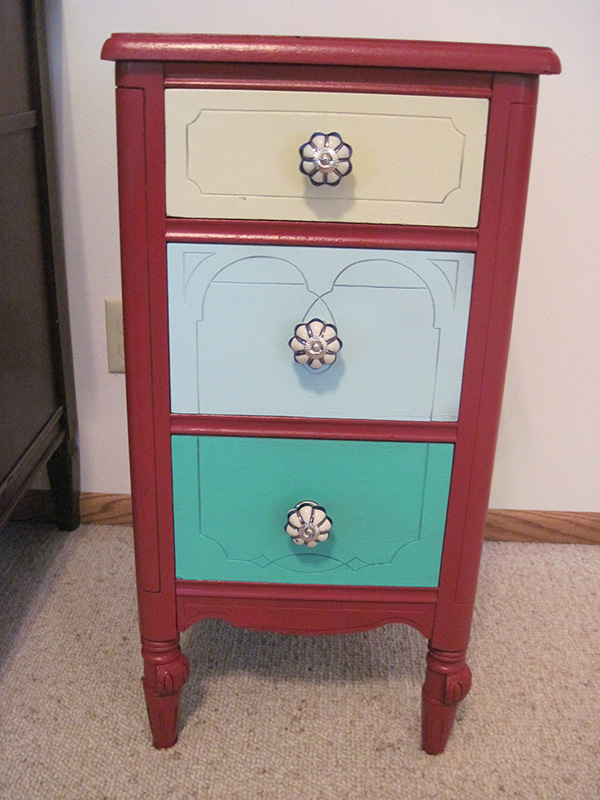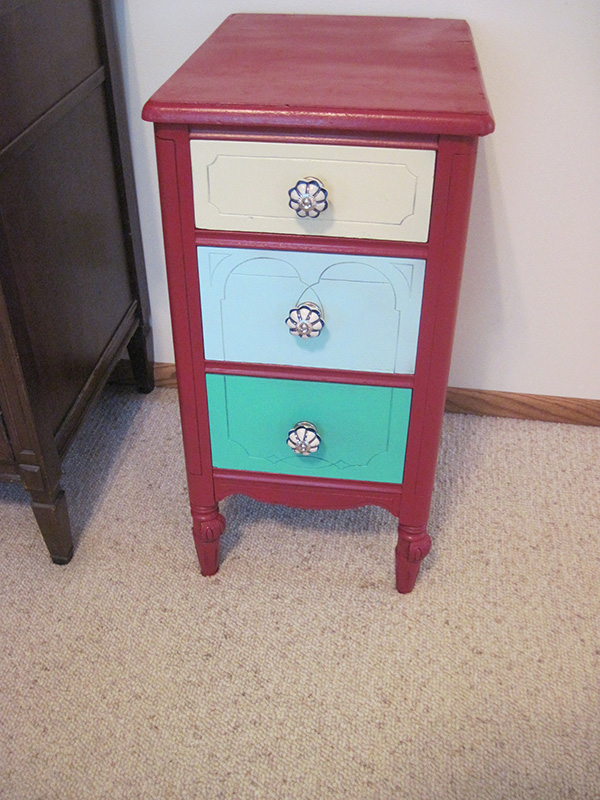 I'm still on a knob kick from TJ Maxx. That store! I hadn't been in there in years and now I can't stay out of it. So I got a box of knobs (set of 4) for just $6.99.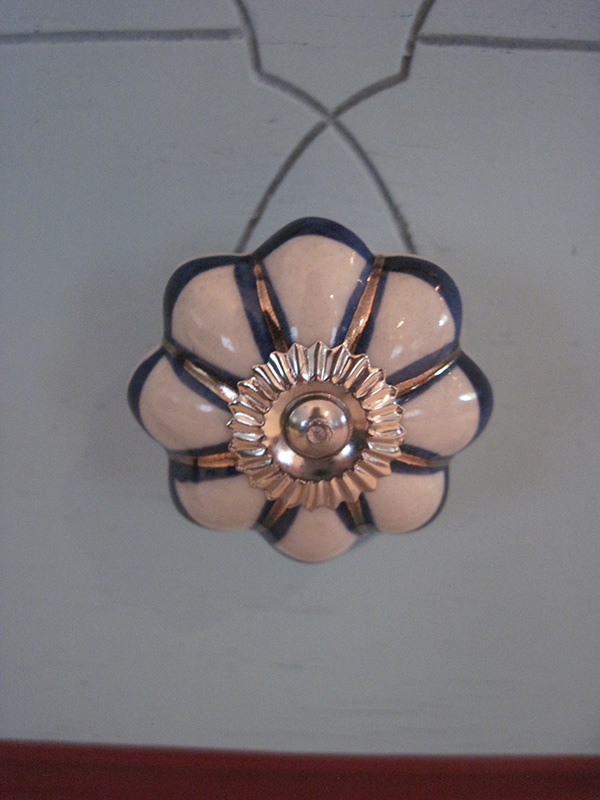 Aren't they the cutest?
I had that side table for years and thought it looked cute, but next to the transformed version, I have to say I love the new look so much better.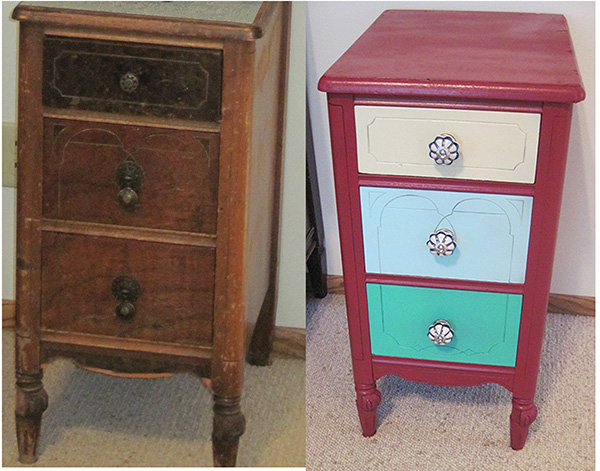 I put the picture back on with a Kelly Rae Roberts clock.