I have this picture wall in my bedroom that I've been slowly adding on to. And by slowly, I mean slooooooooowwwwwly. I wait until I find just the right frame cheap. Cheap is important to me.
A few months ago I hung up a frame I loved. Isn't it cute?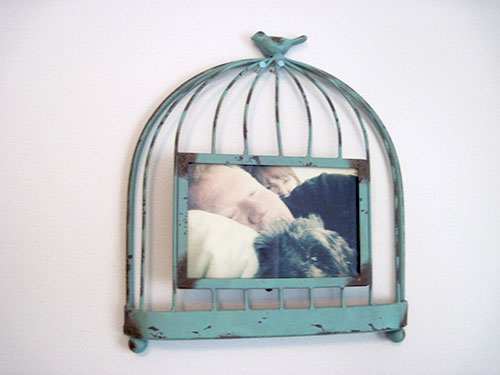 Mu hubs even painted the nails that hung it up so they blended in with the frame. When you step back you don't even notice them.
So that was the start of our picture wall! I had a vision of different frames and pictures of the two of us, but I couldn't find the right frames to add. That picture wall stayed pretty much the same for the last few months. Then I found one frame, then another, and then found these alphabet letters.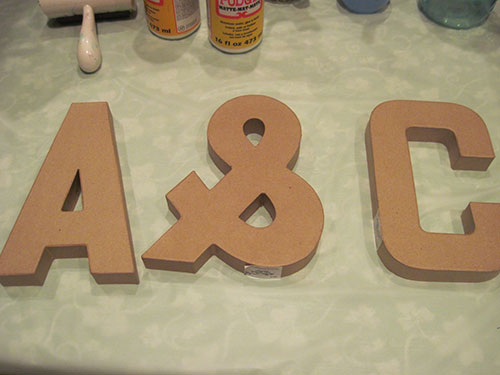 They were $4 TOTAL for all three. They're cardboard. Well you know how I love cardboard letters, right? So I decided to give the sides a little paint.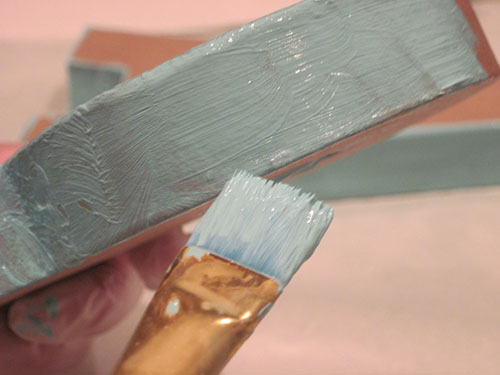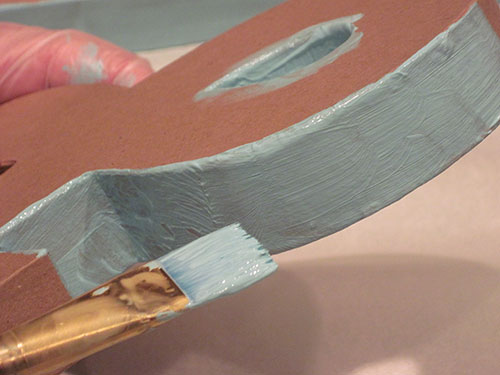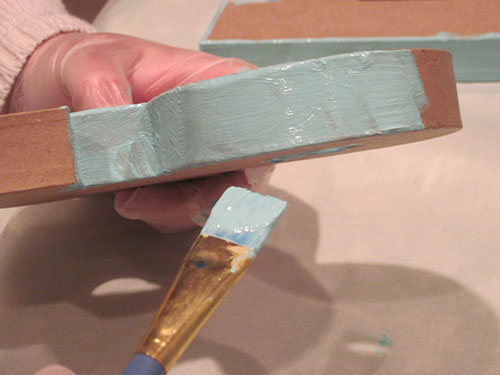 It took a couple coats. No biggie. Then I traced the outline onto scrapbook paper.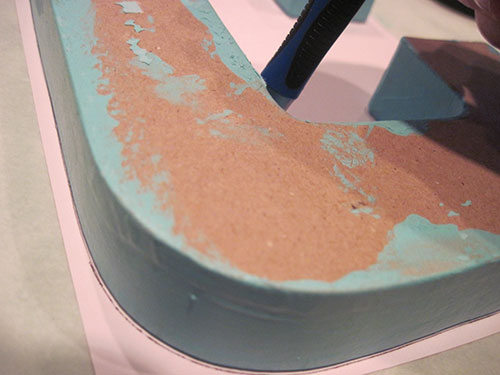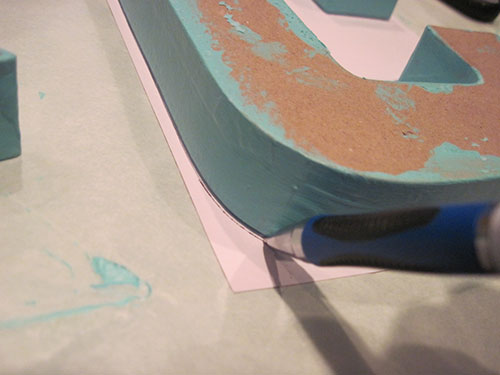 Chatted with the Schnoodle while I waited for it to dry.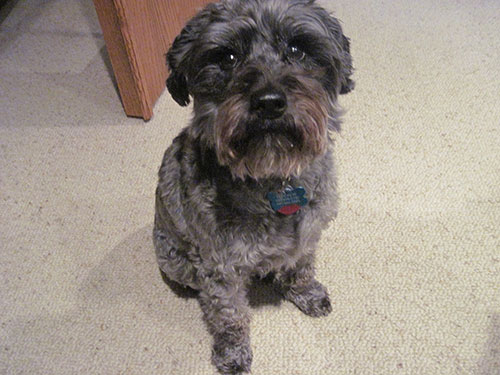 I cut out the paper and glued them to the front of the letters.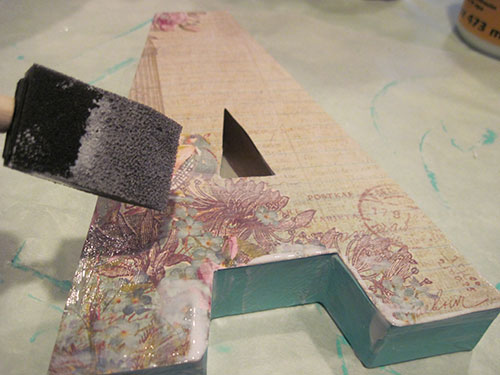 It was really a simple project. I loved the way the letters turned out.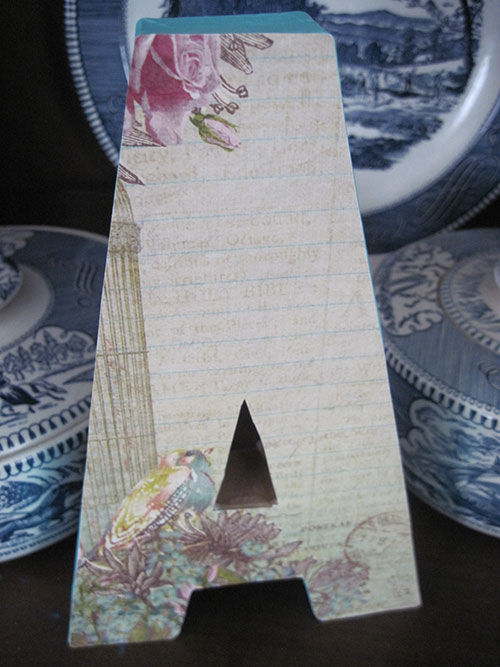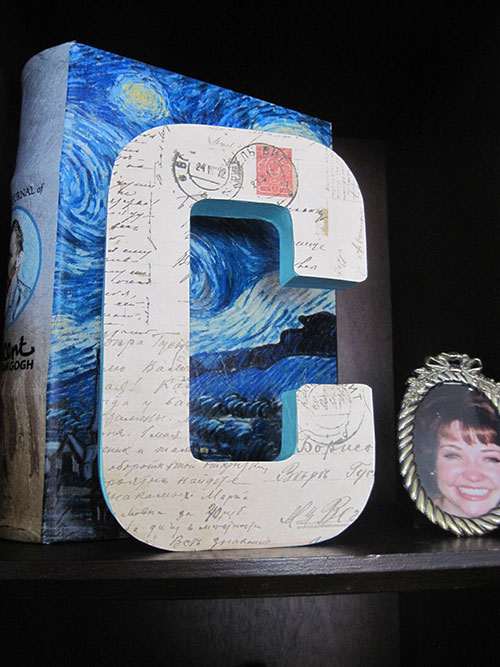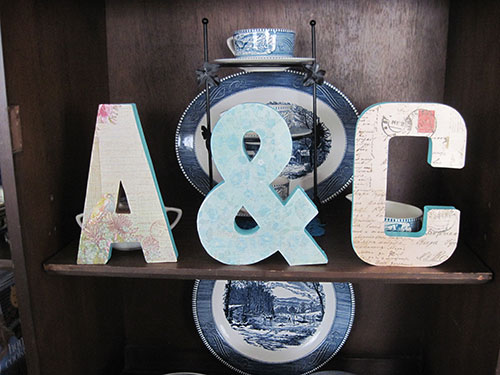 As cool as they looked in our little curio cabinet, they were meant for our picture wall.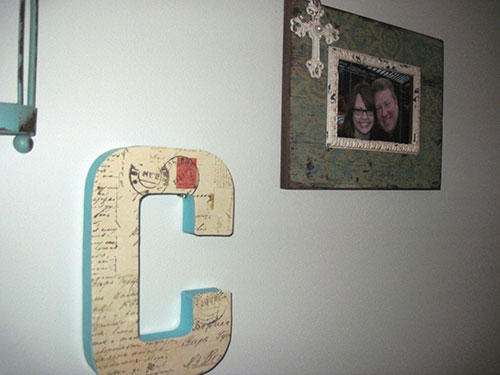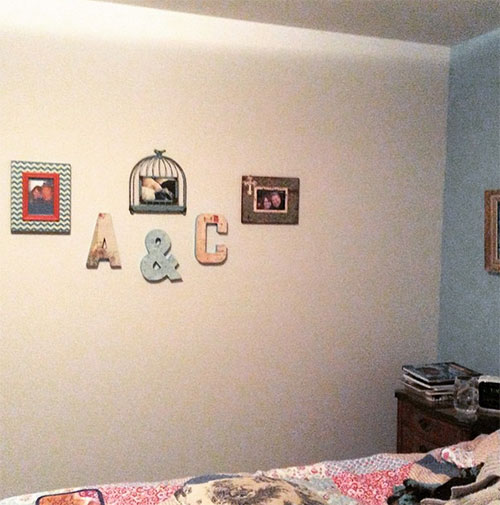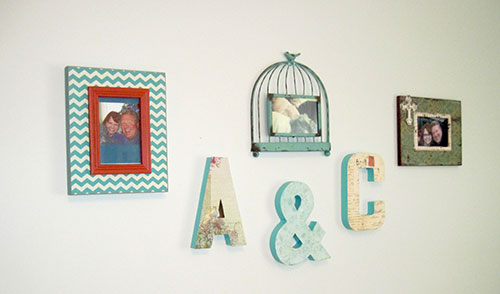 I like it… except that it's too "even." It's so neat and even. I need a little more asymmetry. I like the quirk factor. So I'll be adding to it here and there but it will probably take me a year or more. So I'll leave it for now.
UPDATE: Well, it didn't take me a year but it did take me several months. Here's the update on what the wall looks like now.