I'm working on a new series inspired by brides. I remember the day I got married so well. We had a small wedding by design so that we could have our closest friends and family near.
It was cold that day, and I remember going to the reception with no coat on! I remember my brand new husband and I laughing in the limo and feeling that God had made our union official.
At the reception, we went down by the pier (in the cold Wisconsin wind!) and laughed as we tried to take pictures. I thought our photographer was nuts, but those pictures with the wind blowing my bride hairdo all over are some of my favorites.
I wish every marriage had the benefit beginning with such love, with the blessing of promise, and the strength of faith. Before the ceremony, we met with our pastor a bunch of times, and while we had traditional vows he also helped us personalize them a bit. As we looked at various examples, two words stood out: covenant and grace. That was that. They are still such important words in our lives, in our marriage. I think about those words a lot but I know that every couple is different. Every one has a verse that stands out for them.
Here's some of my favorites as they apply to love and weddings.
From Psalm 85:10 "steadfast love and faithfulness meet."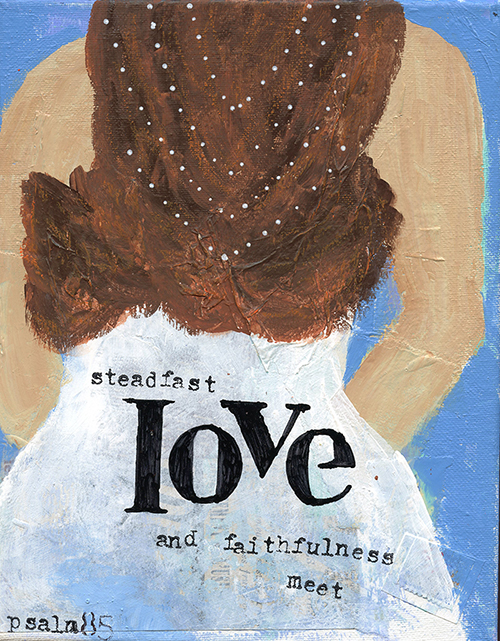 (Weddings: Steadfast Love. Available as a signed, matted print here.)
From John, who I'm totally obsessing with lately, "Beloved, let us love one another, for love is from God" 1 John 4:7.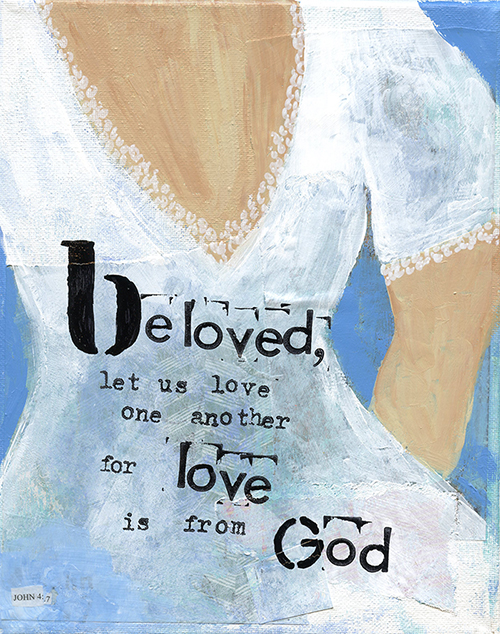 (Beloved. Available as a signed, matted print here.)
From Genesis 2:24, "Therefore a man shall leave his father and his mother and hold fast to his wife, and they shall become one flesh."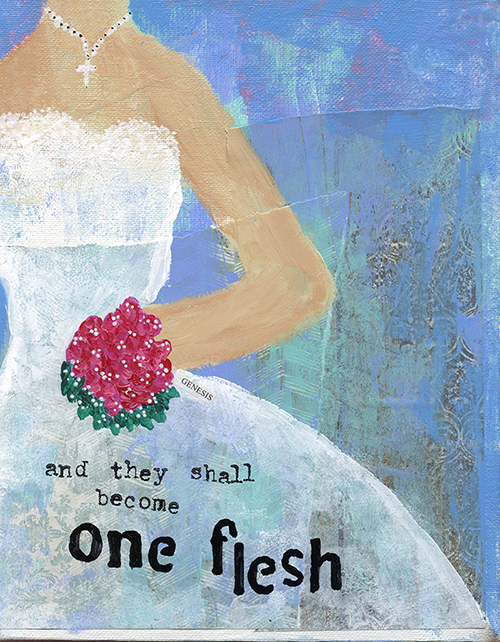 (They Shall Become One Flesh. Available as a signed, matted print here.)
From 1 Corinthians 13:7, "Love bears all things, believes all things, hopes all things, endures all things."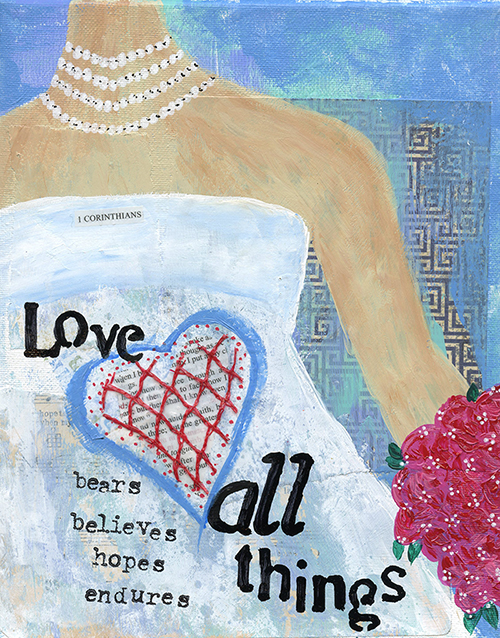 (All Things. Available as a signed, matted print here.)