I like to call this feature the poor writer's version of Oprah's favorite things. These are fun and cool things I'm obsessed with lately that aren't too expensive and that I just have to share.
(Click here to see all the posts in this series.)
Penzey's Freeze Dried Chives
Been a huge fan of Penzey's forever, because you can get wonderfully exotic (and not so exotic) spices for a very reasonable price. I wouldn't make half the Saffron recipes I have without Penzey's. They buy in bulk and can sell it you cheaper. Love that.
So imagine my surprise at these freeze dried spices they have. I was leery… freeze dried? Really? But I tried out the chives and couldn't believe how fabulous they are. They came to life once you heated them and now when I have that one recipe where I need chives (because you know I never have that in the house normally) I can use the freeze dried version.
Francois et Mimi Mugs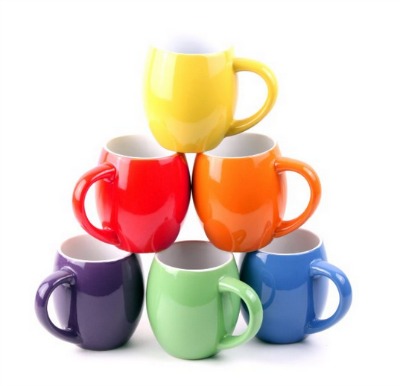 For years I had mismatched mugs that I picked up anywhere. If someone gave me a free mug, I kept it forever. And then I got these adorable Francois et Mimi mugs free from Vine and loved them! They're still available, and even at $30 for six of them their worth it. So cute, versatile, colorful, and sturdy.
Trader Joe's Dark Chocolate Nibs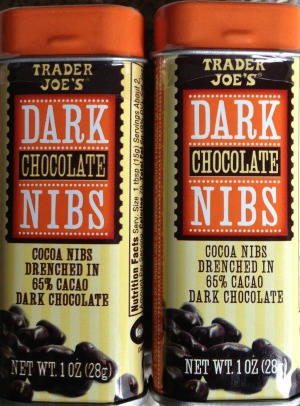 I'm not a huge sweets person but every once in a while I get a chocolate craving. When I do, I grab one or two dark chocolate nibs from Trader Joe's. A couple is all you need, they're very intense and satisfy my craving in a way that a candy bar or cookie doesn't. They're intensely chocolaty but not too sweet.
Fiverr
Have you checked out Fiverr? Oh, it's a fun site. For $5 you can get someone to do a variety of different tasks. Authors are blabbling about this site a lot because they're getting ebook covers, marketing assistance, HTML coding… and a variety of things. I just hired them to do reboots of a couple of my book covers. I loved the way they turned out and I'll share them soon here. Now, if you're only paying $5 you're taking a chance that you won't get absolutely what you want, but so far I've been pleased with my experience.
Murdoch Mysteries
I mentioned Murdoch Mysteries the other day here but the show really deserves a spot on my favorites list. I've been hooked every since the first episode. It's kind of like Steampunk meets Castle meets CSI.  A lot of early forensic storylines which are fascinating, plus it has the plotting and general vibe I adore in a romance. And a good dose of strong, competent women doesn't hurt either.