A few weeks ago we decided to take advantage of the beautiful weather and take a drive. And we drove… and drove… and ended up in Door County. It was a crazy day. There was some festival going on that we ended up in the middle of, but we saw so many cool things. One of them was a store called the Flying Pig. We were driving along and I said, "Oh my that place looks like its speaking my language."
As soon as I said it, the hubs stopped and we took a look at all the cool garden things outside. There's so much more to the place, but you know garden chotch is right up my alley, so I couldn't get enough. Check out the cool metal flowers and glass pieces: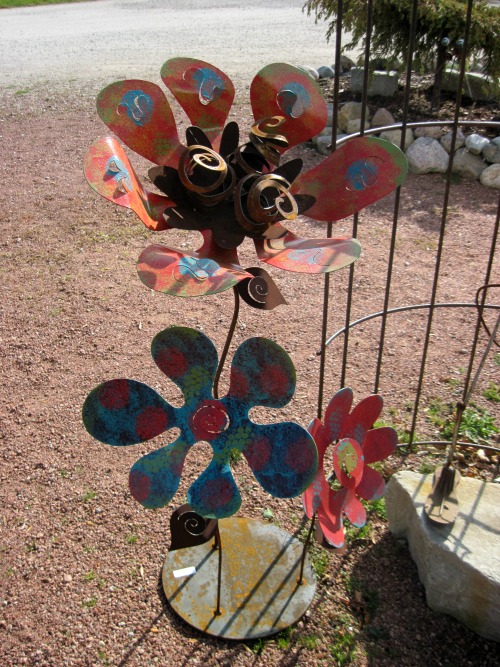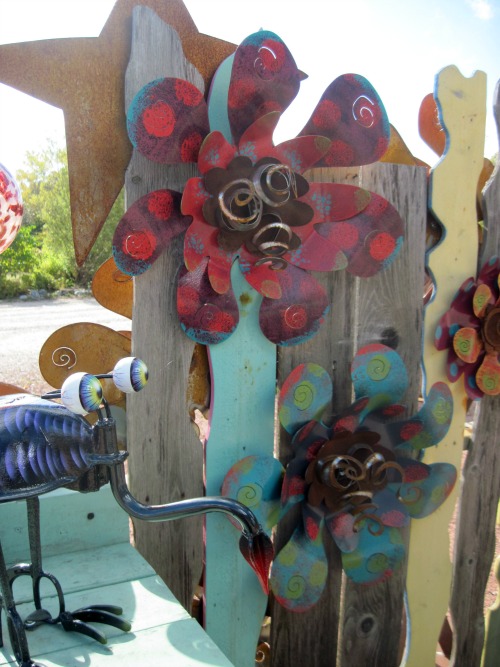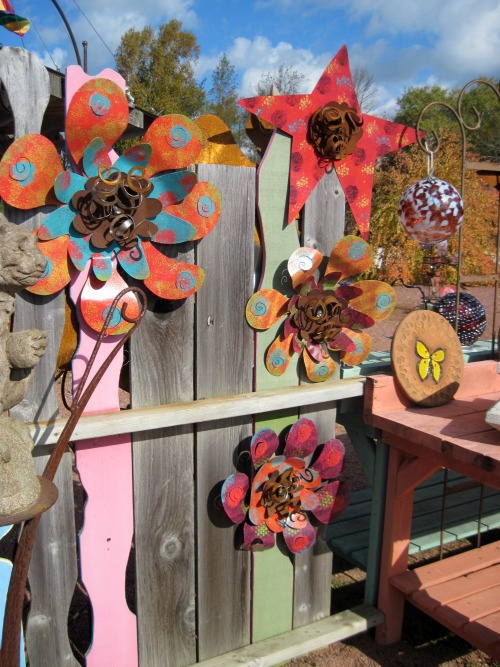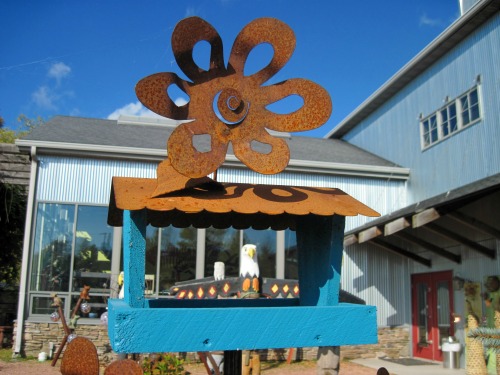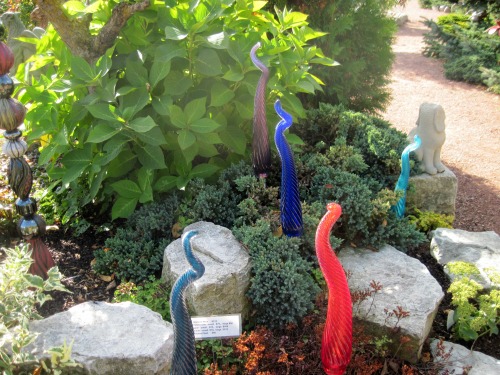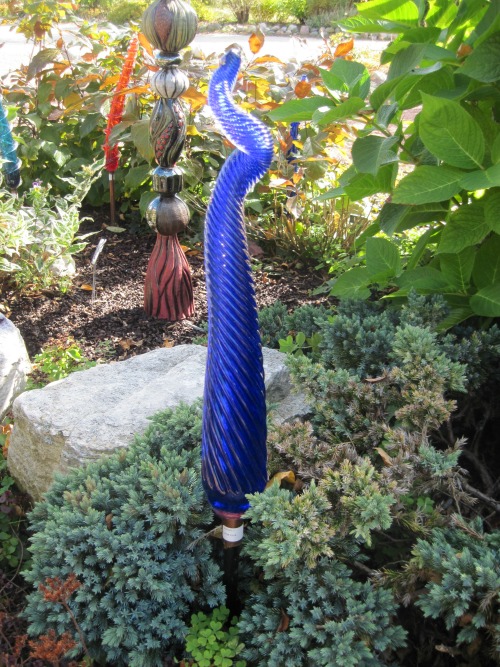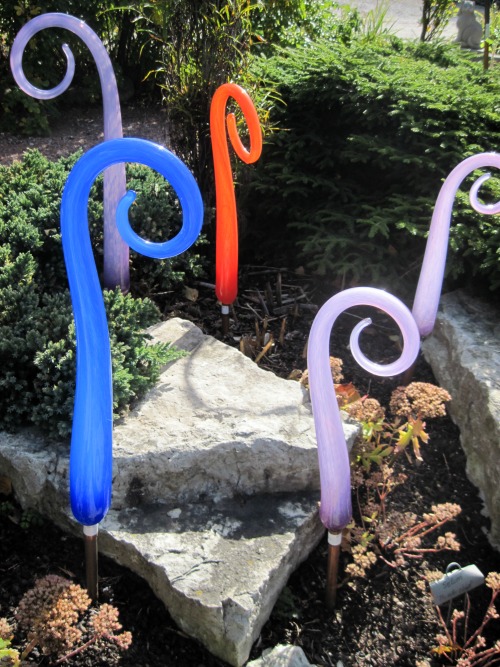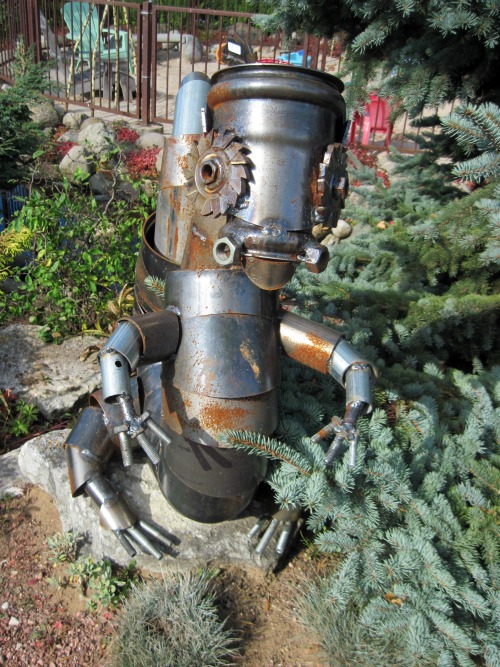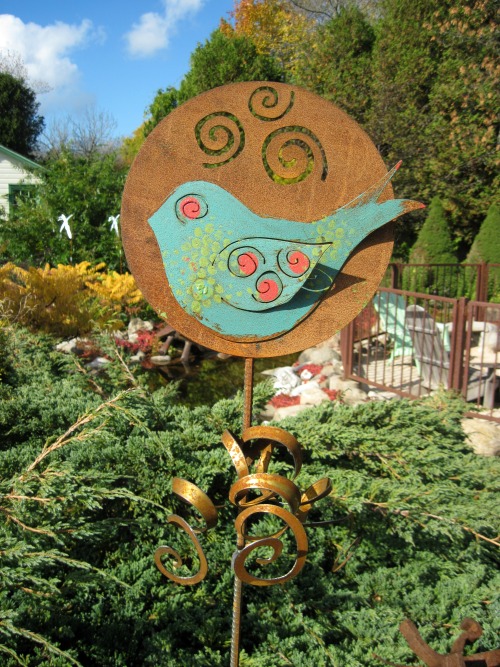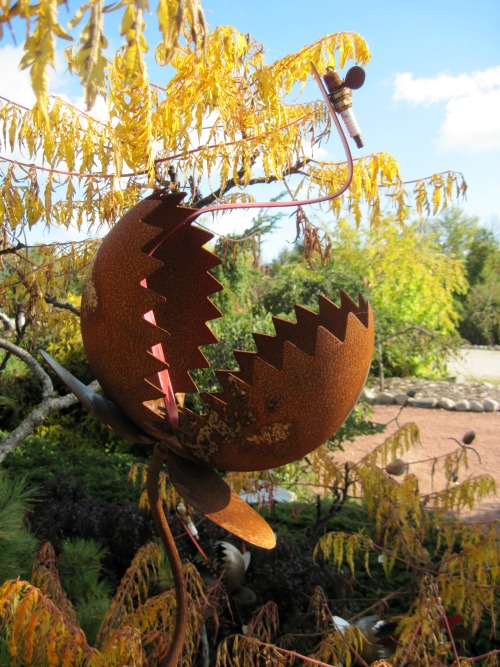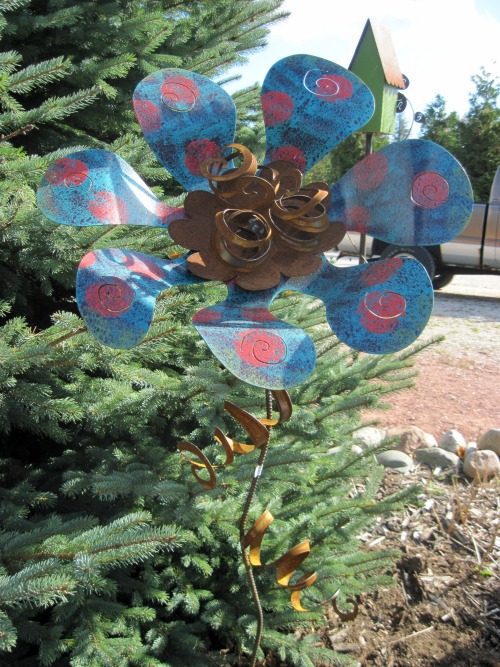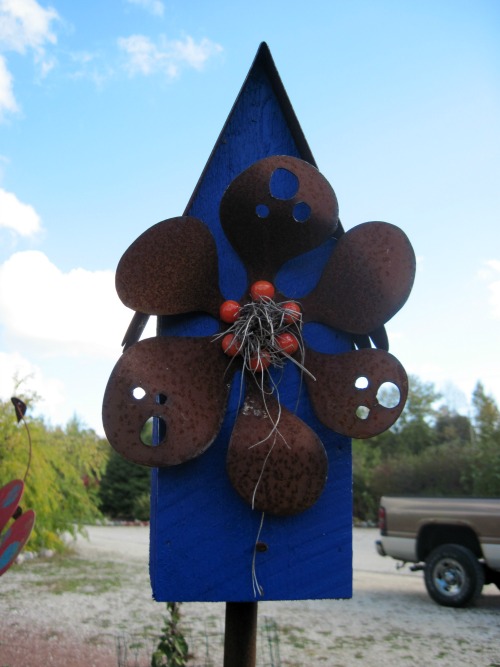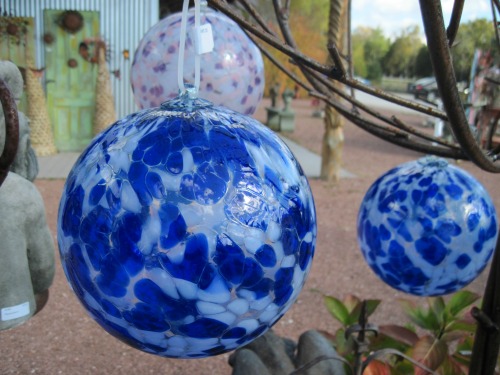 And there's more! Their site has a cool tour of the gardens so I encourage you to check it out. Beautiful pieces that left me so inspired.