No one likes being alone all the time, but if you have a problem with it (and try to avoid it at all costs) it can hurt your relationships. I'm lucky, I guess, in the fact that I'm an introvert and have always needed some alone time. Having time to myself helps me understand the world and center myself. I can pray, listen to God, think about life… my alone time provides me the space to write or paint, and this is valuable to me.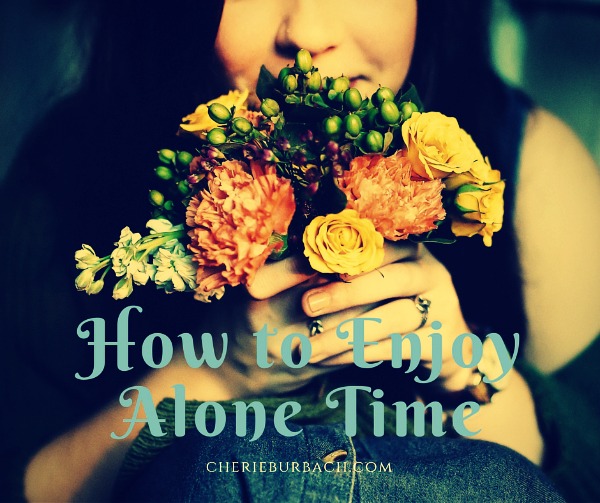 But I know from talking to people that this isn't the case for everyone. Do you cherish the time you have by yourself? You can actually enjoy your friendships and romantic relationships much more when you're comfortable being alone. Do you dread time alone? Here are some ways to make peace with time away from friends and family.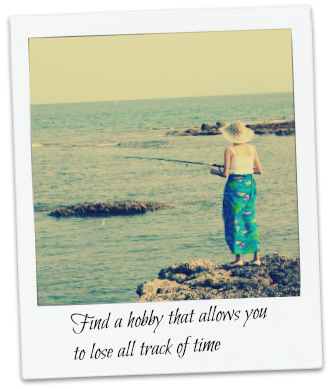 Finding a Hobby You Can Lose All Track of Time In
If you don't have a hobby you're passionate about, you'll struggle more with alone time. I value my time writing and painting. It isn't just something I do to fill time, I prefer to spend my time doing this. I look for the time to do more painting and writing.
Finding something you can lose yourself in will help you look forward to the times you spend by yourself. You might need to try out a few different hobbies before you find one you enjoy. Some ideas:
Reading
Writing
Sculpture
Painting
Yoga
Running or Walking
Music
Movies
Birding
Swimming
Sewing
Crochet or Knit
Get a Pet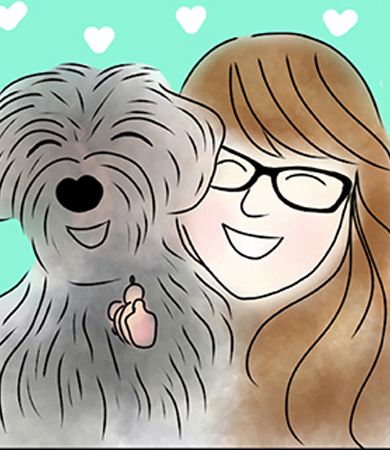 My dog is one of the biggest joys in my life. I didn't get a pet until later in life, so if you're like me and think your pet owner days are over, give it another chance.
Having a pet, preferably a dog or cat, can give you a sense of responsibility that makes you understand how important your life really is. You will not only have your pet's unconditional love, you'll also have their trust. They need you to live, and this feeling alone can help you appreciate your alone time.
Not only that, but pets force you to be more active. You have to take them outside for exercise, feed them, take them to the vet and the groomer, and these activities will keep your mind focused on their care rather than on being alone.
Volunteer
You might find that just when you're feeling lonely and perhaps a little angry that you don't have people around you, lending your time to a good cause will help remove those negative feelings. Amazing things happen when you volunteer.
First, it gets you interacting with others. Next, it takes the focus off your life and puts it on someone else's. Finally, it helps you with gratefulness, which in turn allows you to make peace with various circumstances in your life.
Do One Thing You're Afraid to Do Alone
When you face your fears, you'll find that some of the things you worried about are no big deal. Things like going to a movie alone, dining by yourself, attending a lecture alone, or even traveling by yourself can empower you in surprising ways.
Make a point to conquer one thing you've never wanted to do alone and you'll begin to look at the time you spend by yourself differently.
Develop Your Faith
One of the ways I use my alone time is by just enjoying this world God has provided me. I like to watch the birds, listen to them chirp, enjoy the sunshine, listen to the rain… I get energized from spending time in nature.
No matter what your faith is, having time alone will help make your spirit stronger. People with a solid faith are able to look at the big picture of life and weather the ups and downs better. They know that time spent alone won't last forever, and they can draw upon a power they feel is bigger than themselves to put it all in perspective.
Do More Group Activities
Getting involved in group activities can help you meet others and feel less alone, even if you don't make an immediate connection with them. Just getting out and chatting with others can help stave off loneliness. Group activities can be anything from tour groups to classes to clubs.
Connect With the Online World
While the Internet doesn't replace face-to-face human contact, it can help get you through times when you feel alone. Chatting with people on Facebook and Twitter can make you feel connected to the world by allowing you to comment on things happening in the world now.
Ask Others How They Cope With Being Alone
Do you know of someone who seems to enjoy their alone time? Find out what they do to stay positive and enjoy their life. Ask them if they've ever felt lonely and what they did to change all that. You might pick up a tip or two that you hadn't thought of.