My artsy blogging pal June is having another postcard art exchange, and the theme this time was spring. Boy, do we need it. As I write this, snow covers the ground. As in, snow on April 15th. Although you know what? One of the biggest snowstorms we had as a kid was in April. So it happens.
When I think of spring, I think of the tulips coming through in our backyard. So to start the postcard, I printed out pictures of the flowers I took last year.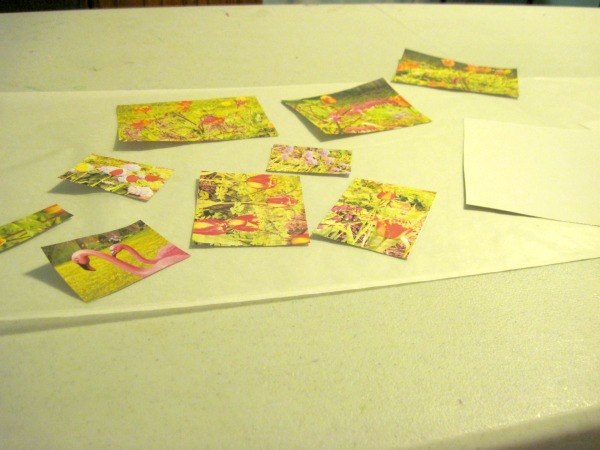 Then I glued lots of stuff on top… things like music paper and pink and light green tissue paper. I especially loved the tissue paper.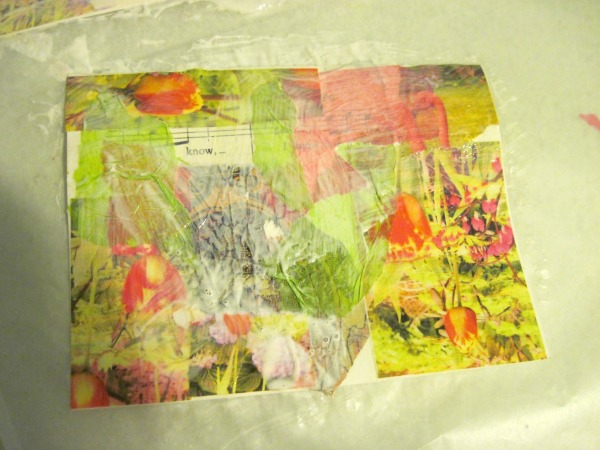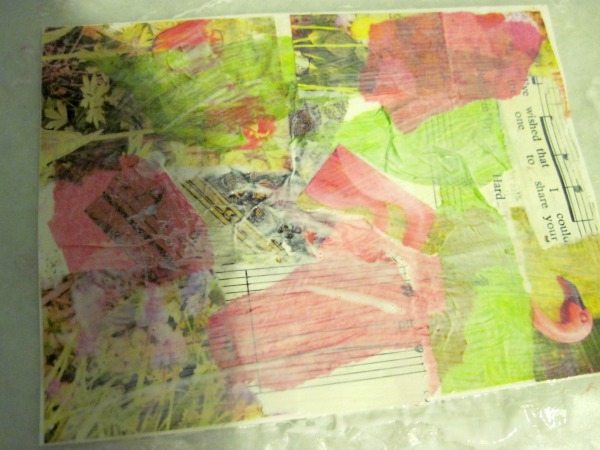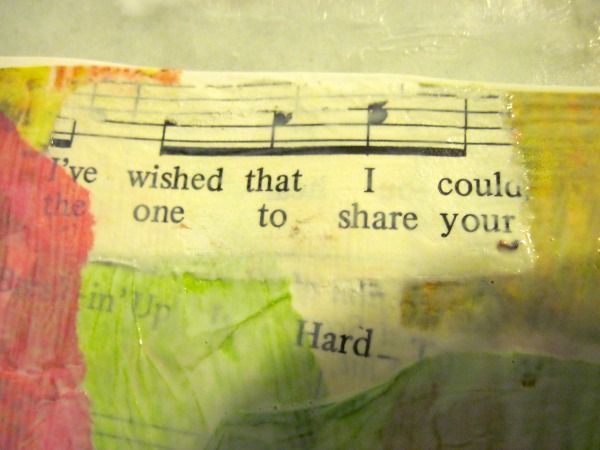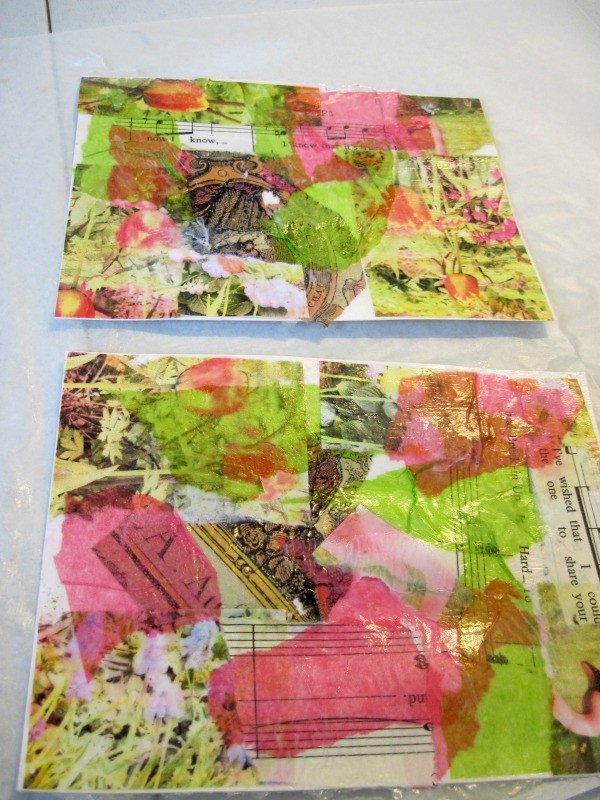 Of course I included one of my pink flamingos. We have them all over the yard. I really love the cheesiness they bring.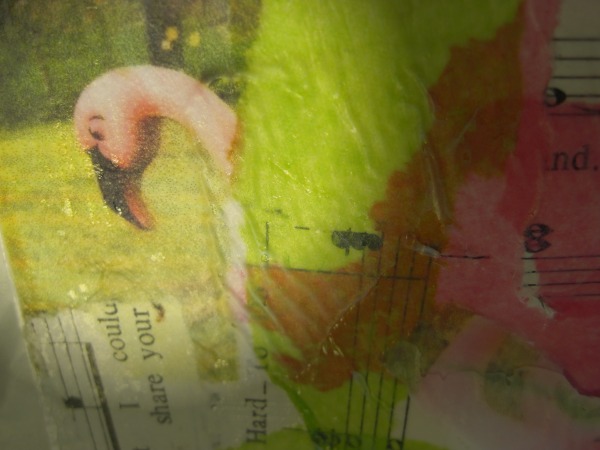 I let it all dry and also put it under stuff to flatten it. I took a couple small doilies I had and stamped the word "spring" on them.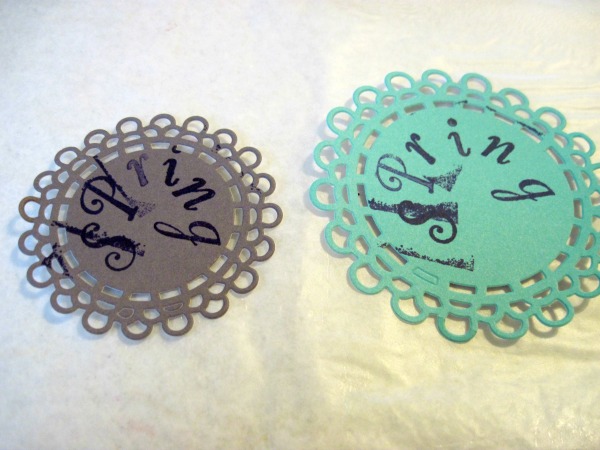 On the back, I painted it yellow and drew a little frame for the address spot.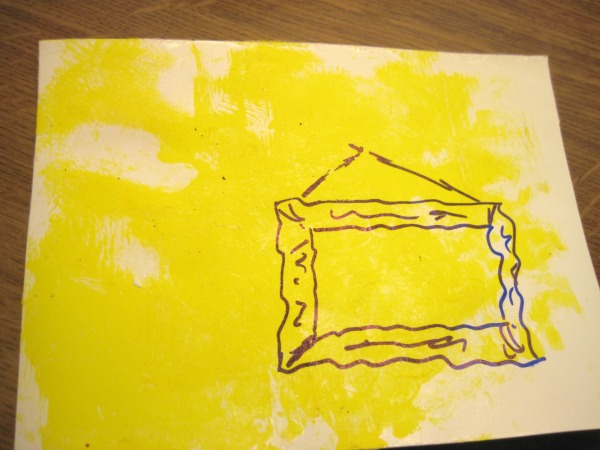 I'm mailing one to June and Michele, my art exchange partner.