For a while now, I've had the urge to do a quilt. The problem is, I don't know how to quilt. But I had this vision of a mixed media type of quilt, with applique and some embroidery. (I blame Cyndi Lavin for this. She's too inspiring for words.)
Mixed media can be messy and imperfect, but beautiful all the same. Life is so much like this. So I pictured an imperfect quilt that would be good for our family, but probably one that no one else would want! LOL (Which is okay with me.)
Since my hubs and I are coming up on our 10th anniversary, I also wanted to include things that meant something to us. So first I picked out some fabric I liked.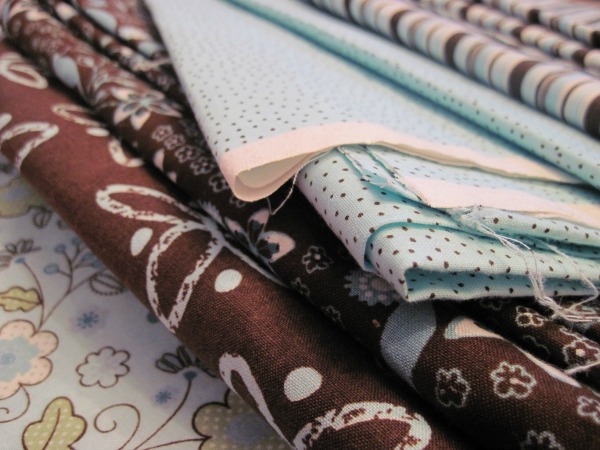 I didn't even know how much to buy. I probably didn't get enough. But we'll see. Then I drew out a diagram about what I kind of wanted the squares to look like.
I had a piece of cardboard from a calendar I bought. It looked like a good size for a quilt square. What do I know? But I went with it. I used it as a template to cut out the squares.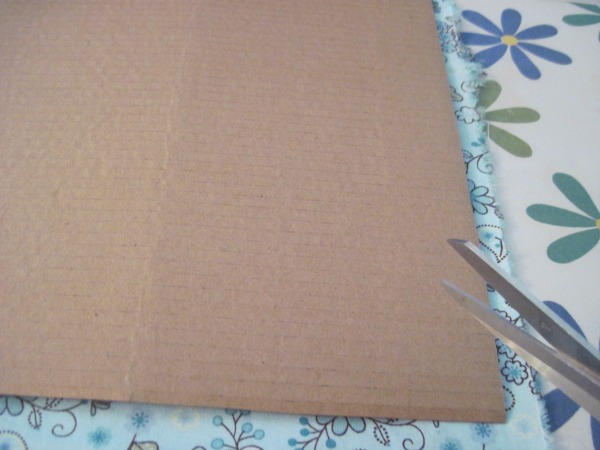 I decided to start with the center square, which has our names on it. I wanted a big "B" that I could stamp on and then a heart that had our wedding date. So I started by drawing out a "B".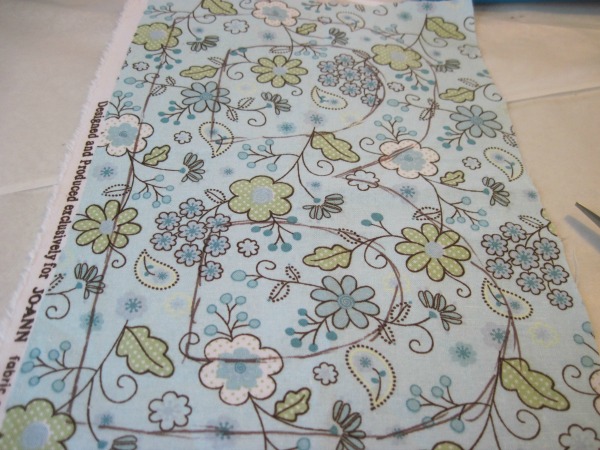 As you can see, I just did this by hand free form. Not perfect. I cut it out, and ironed it on some interfacing.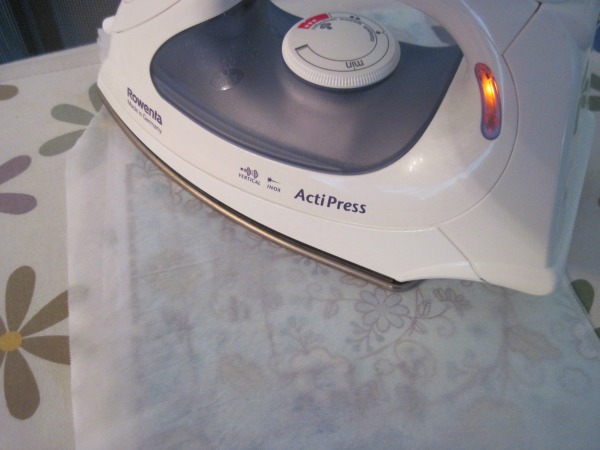 Then I stamped our names on it and sewed it to a square.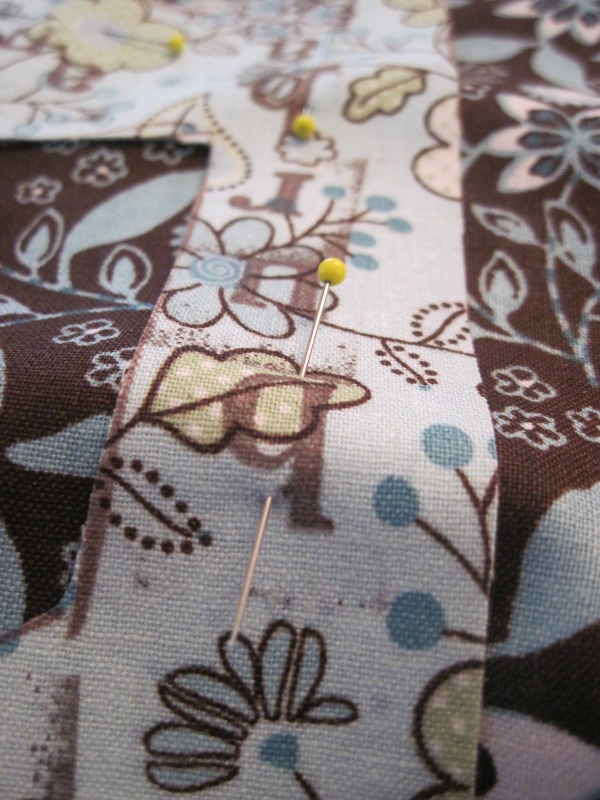 Next, I cut out a heart and stamped and decorated it. I used my favorite gelato pens and bubble wrap, and stamps and ink.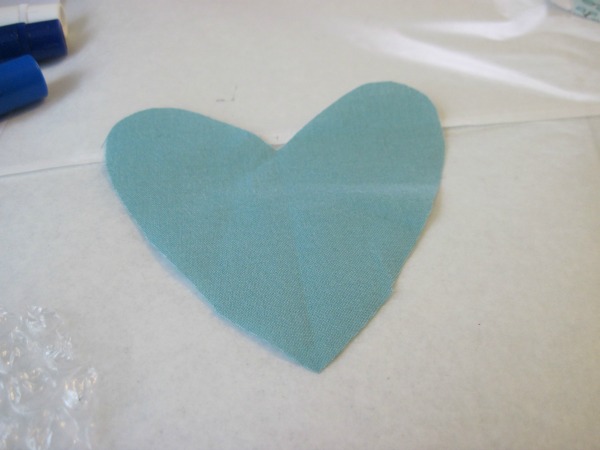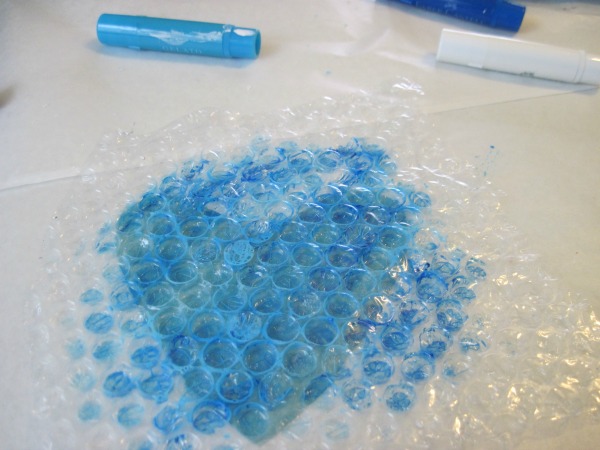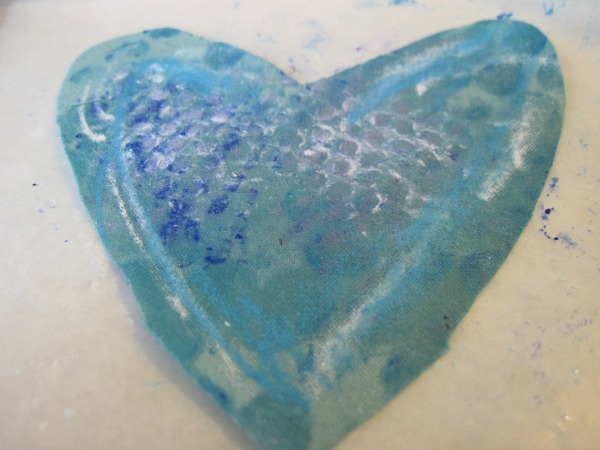 I took a piece of parchment and placed it over the pieces, then ironed. I'm told this helps "set" the stamping and whatnot, but we'll see. I really have no idea what I'm doing here. Then I sewed the piece on.
I wanted to add some detail. Not tons, but just enough to give it some personality. So I embroidered our initials in the heart and did some extra detail on the heart and B.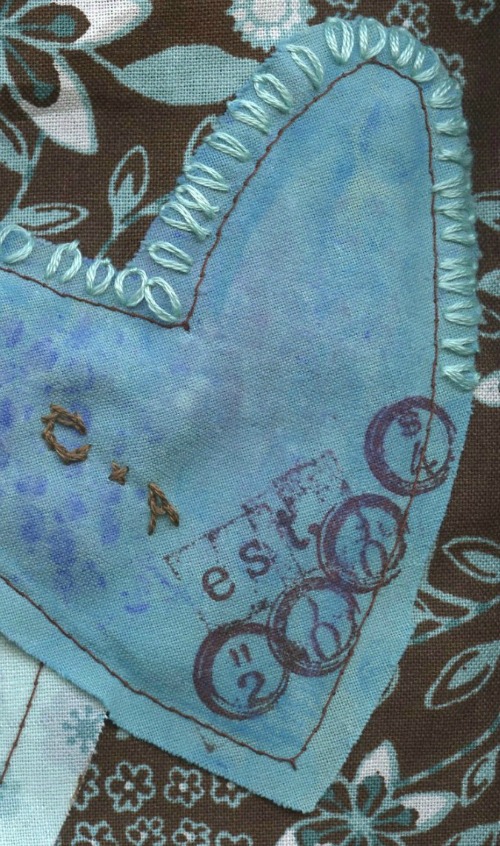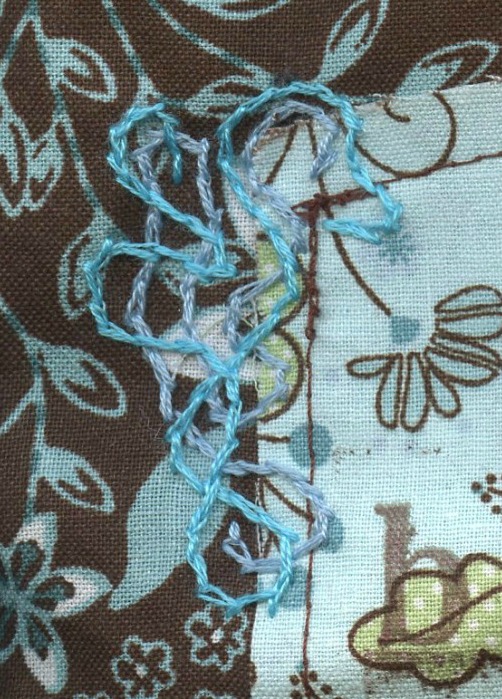 I was pretty happy with this center square. I think this whole project will take me a while, but it should fit in nicely with the rest of our decor once I'm finally finished. I'll include more about the pieces as I get them made.