I've been searching for a really good brownie recipe that uses black beans. Every one I've tried had my family complaining about the taste. Finally, I found one they enjoy.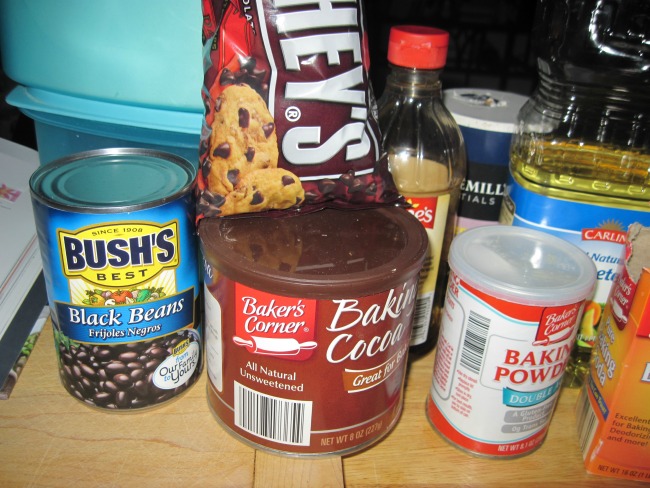 I got the recipe from the Bush's website. You'll need:
1 can (15 ounces) BUSH'S® Black Beans, drained and rinsed
½ cup dark chocolate chips
¼ cup all-purpose flour
1 cup white sugar
¼ cup unsweetened cocoa
½ teaspoon baking powder
¼ teaspoon baking soda
⅛ teaspoon kosher salt
2 large eggs
3 tablespoons vegetable oil
1½ teaspoons vanilla extract
1 each large piece of parchment paper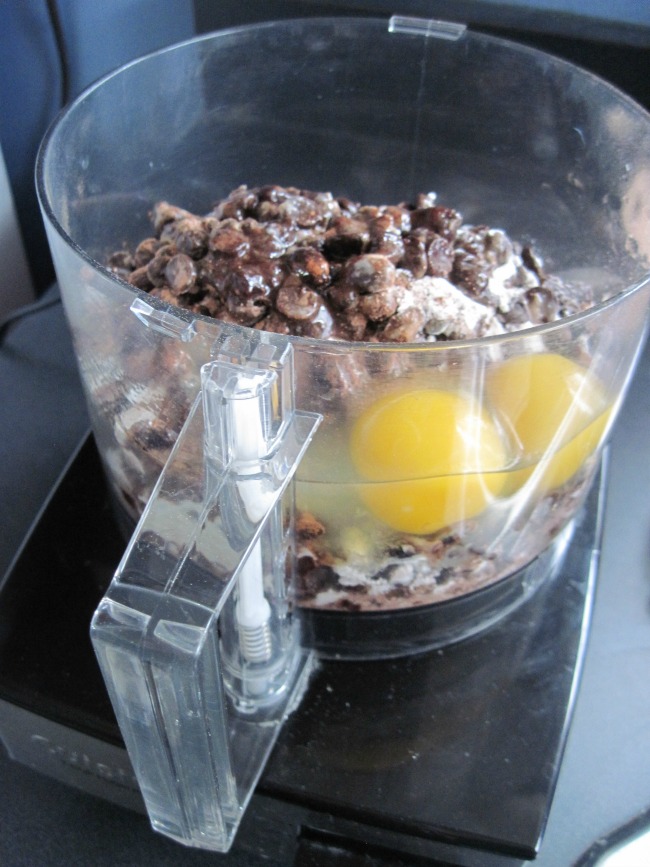 You use a food processor for this recipe (cuts through the beans and gives the batter the right brownie type consistency.) Just throw all the ingredients in there and pulse. Couldn't be easier.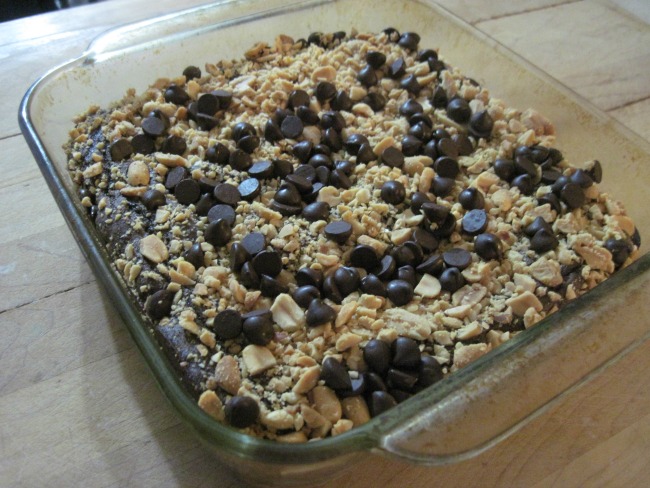 I also added dark chocolate chips and peanuts to the top. They suggest using walnuts, but my family hates them so I used some leftover peanuts we had instead. I just put them in the food processor to chop and added them to the top. My family liked the added saltiness and texture these added.
They recommend that you bake at 350 for 30 minutes, but I found that I needed to bake for 45 minutes. Cool, then serve.