I wanted our Christmas cards this year to be fun, homemade, and different. Since I'm wild about mixed media these days I thought I'd create a piece of artwork for our holiday card. I kept thinking of a way to incorporate a couple pictures along with a house design of some sort.
First, I dug through the backgrounds I have and liked this one to start with.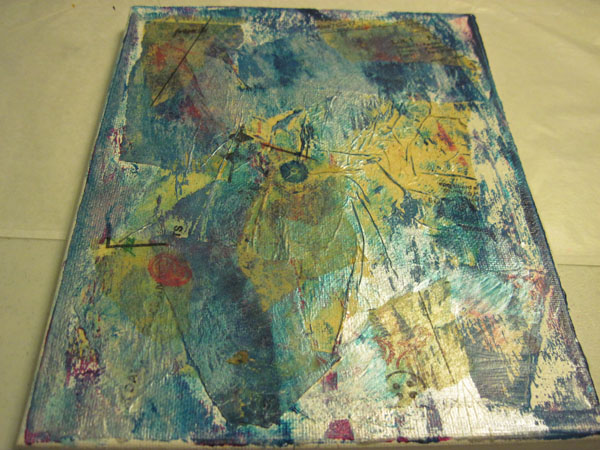 Then I added some more blue and painted the base of the house.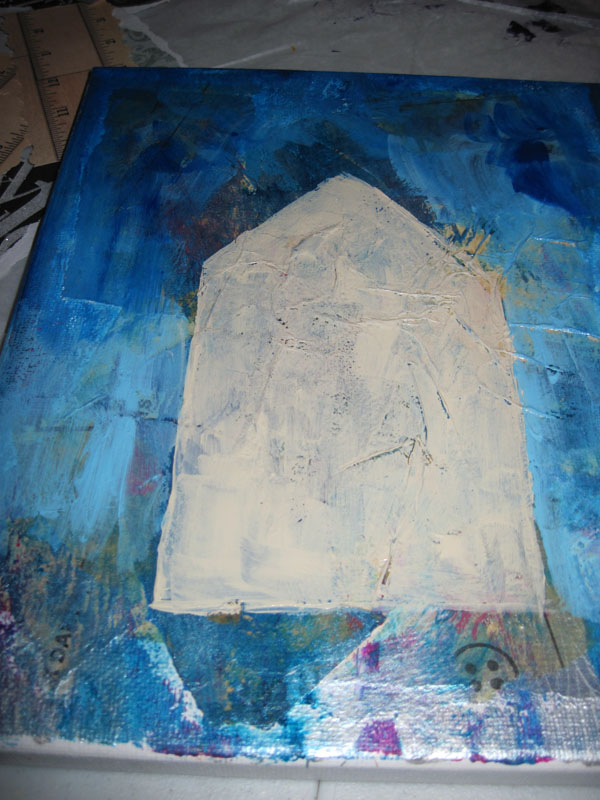 I placed a few pieces of paper next. For the roof, I used some scraps from this cool ruler paper. Then, I added a few pieces of music paper and some from a book. I painted white over the bottom pieces to give the look of snow, but I kept the title of one of the pieces visible because I liked what it said. I also added some black to the roof and then wiped it off to give it a weathered look.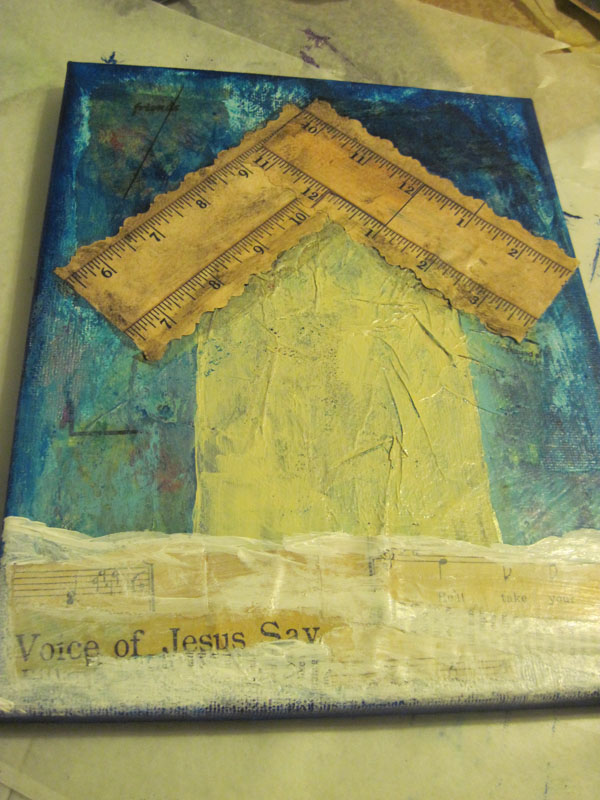 I found a few pictures of us (and our awesome snowman collection) and cut them out.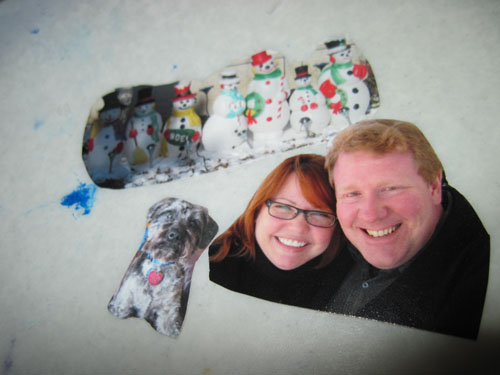 Then added them to the picture. I had originally thought it would be cute to add our pictures to the windows of the house, but I made the house too small for that.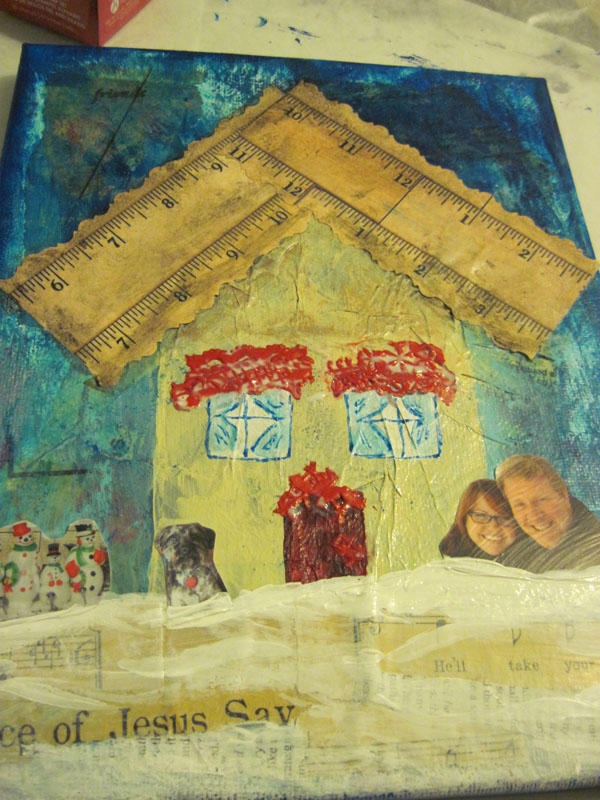 Then I stamped over the roof part "with love from" and our name.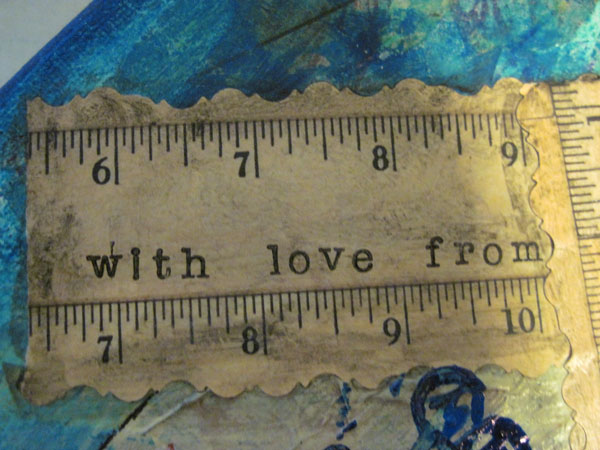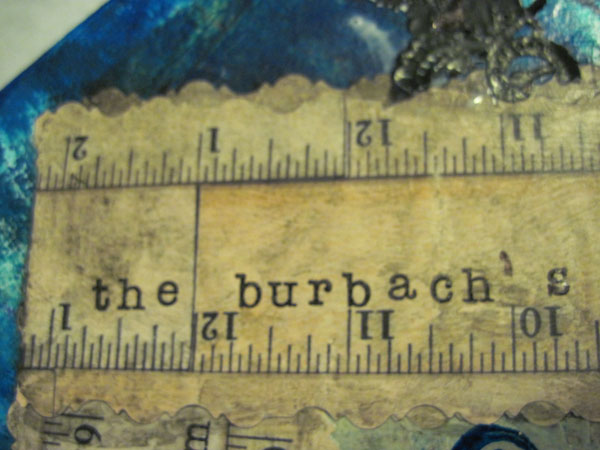 I added a "Merry Christmas" with stamps on the center of the house.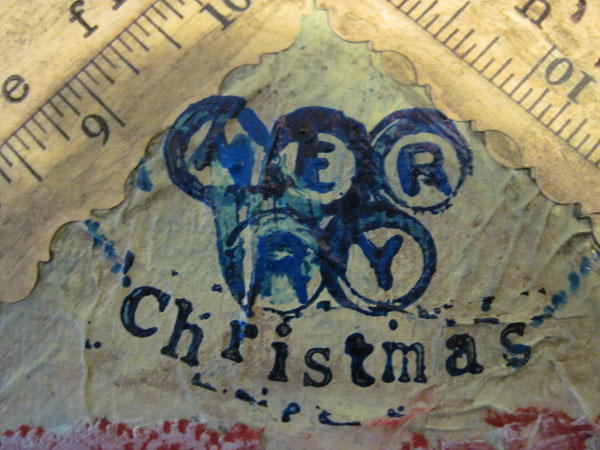 To finish, I wrote the year on there and added a few pieces from a doily.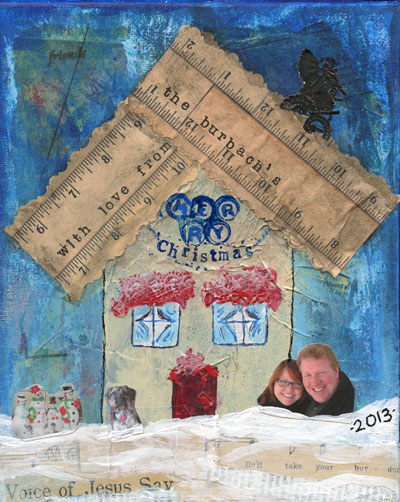 Then I chose a background from one of those online printing places.