It's been a very long time since I made a glass sculpture. I think the last one I showed here was the turkey glass sculpture. And we all know how that turned. A couple very kind folks made nice comments, but let's face it: it's a turkey… made out of glass…
It's cheesetastic at it's best. Incidentally, that turkey saw it's best days. I put those glass beads on the head and that made the head sag… the head went lower and lower until it finally fell off. We said our goodbyes to the turkey and then got rid of it. Sniff! Although I supposed it was good that I got rid of it before someone put it in Regretsy.
Come to think of it, it might be kind of fun to have something on there. In fact, this Eiffel Tower glass thingy might fit the bill.
To set the stage, we have this new raised flower bed in our yard, and I have nothing in it. Since I can't grow a thing, I of course want to make it a "chotchkie garden." Glass sculptures, mushrooms, and solar lights.
I haven't done a glass sculpture in a while but I took a look at what I had on hand: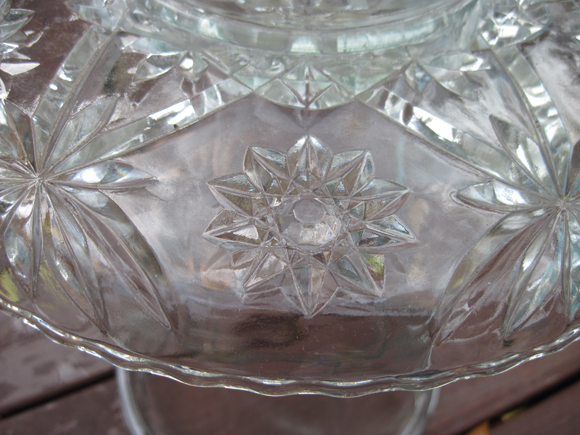 That Eiffel Tower thingy looks interesting, doesn't it? I think we were supposed to put wine or something in it, but we don't drink. So it's getting glued down!
Besides that, I'm in love with solar lights. I wanted to have a sculpture with the Eiffel Tower on the top and a solar light on the very top. I got these blue ones at the Dollar Store.
Since the solar light is blue, why not add blue Dollar Store beads?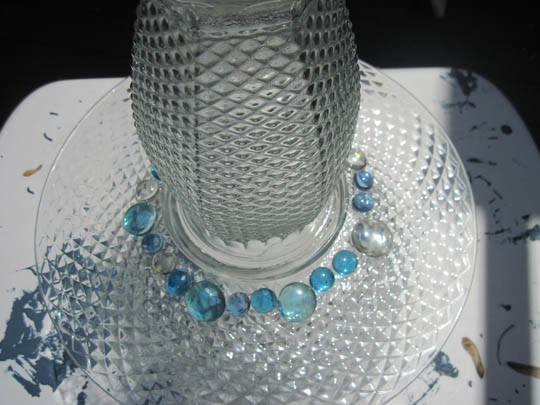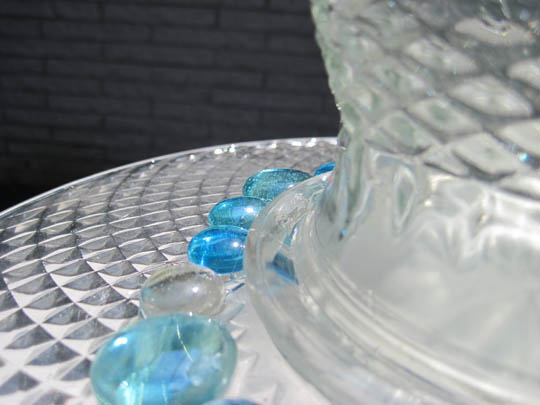 See how nicely that solar light sits at the top?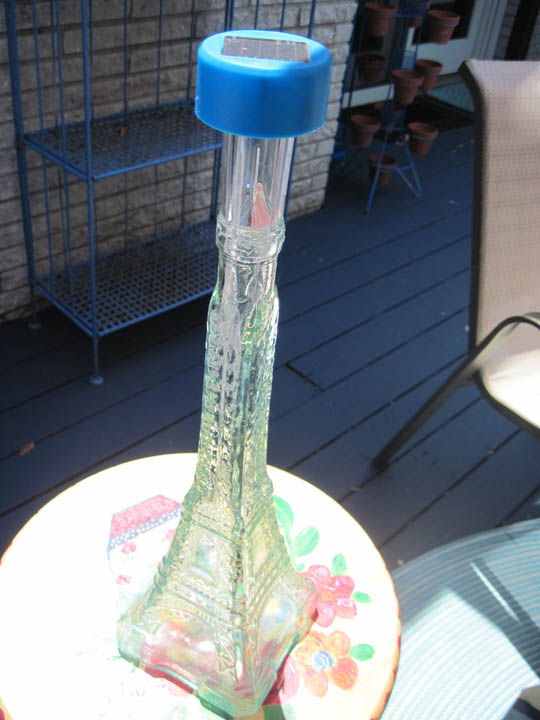 Dorky. I know. Why couldn't I leave well enough alone and just put the solar light on it and call it a day? But when I sit out on our patio, I just love these little sculptures. Plus, DH keeps encouraging me. He likes them too.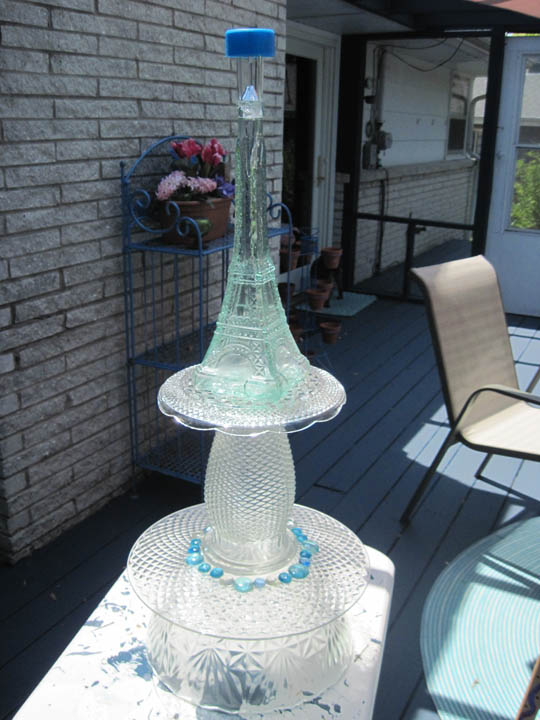 I'll post another picture when I get the raised flower bed (which I'll call, chotchkie bed) finished.
In the meantime, do you love the fake flowers I just picked up at Goodwill?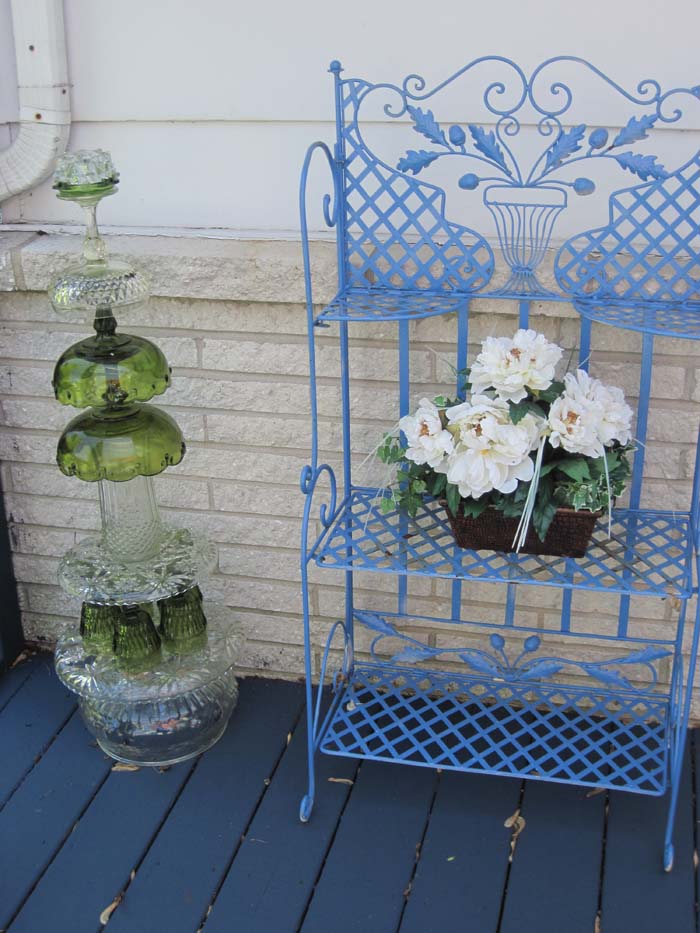 They look awesome! (And I don't even have to water them.)