The weather is getting cooler! That means there is less time for me to make glass sculptures. This week I concentrated on some glass mushrooms, which I leave out all year in my garden, even during the rough Midwest winters. They add some nice color to my yard and sparkle, especially when the suns rays hit them in the afternoon.
I also like that they use up recycled materials. For the mushrooms, I get some old glass sundae or dessert cups and small bowls. I find them everywhere cheap: Goodwill, rummages, estate sales… there's no shortage of them. In fact, you've probably got one or two in your cupboard you could recycle this way as well.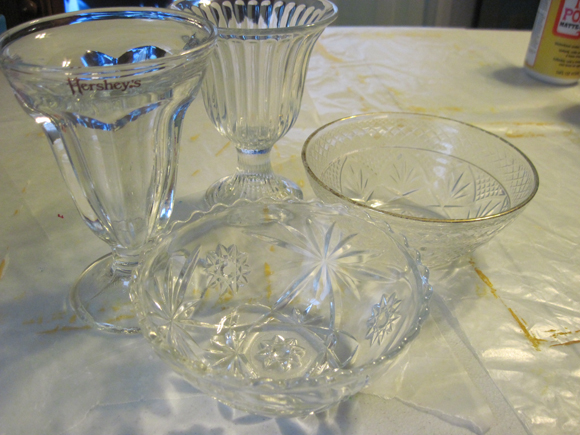 I liked how one of them was a old Hershey's dessert glass.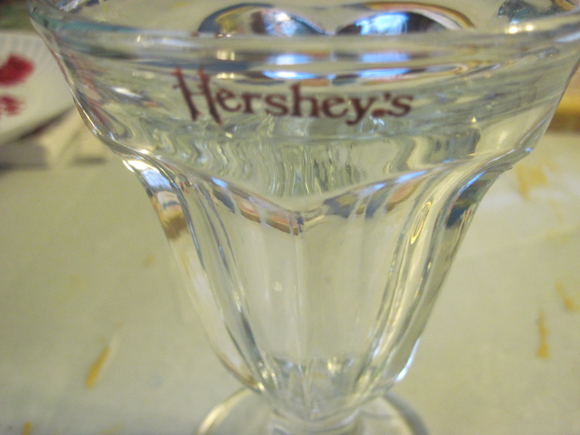 I use Martha Stewart paint
and it works really well. You just need to give it a few days to dry fully.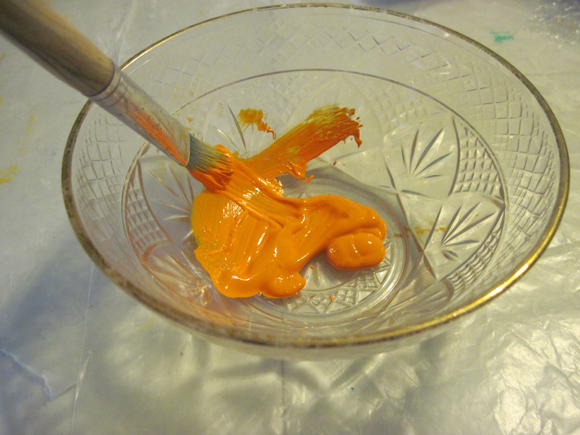 One thing I like about this project is that it's very freeing. You can paint any color or design you'd like. In fact, the more colorful or unusual, the better. For this project, though, I just used some nice bright colors.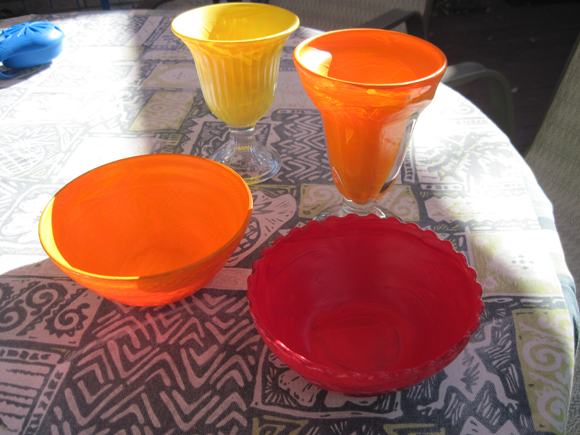 I glued them together, then added glass beads to the top.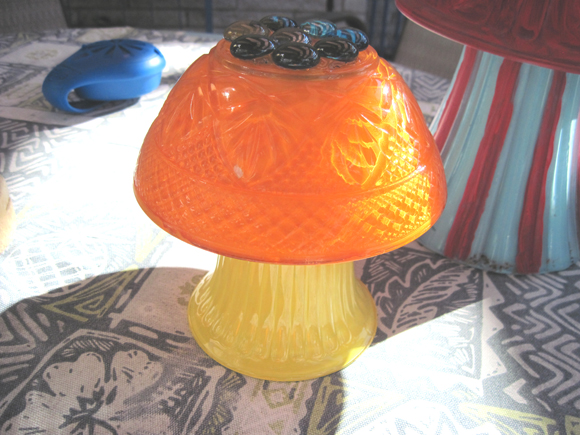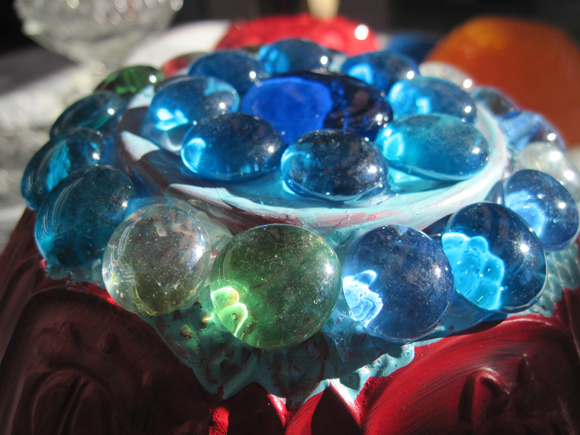 How can anything look bad if you use glass beads? They are like craft project elixir. Me and glass beads go together like Ina Garten and butter.
When the beads and glass were dry, I put them out in the yard.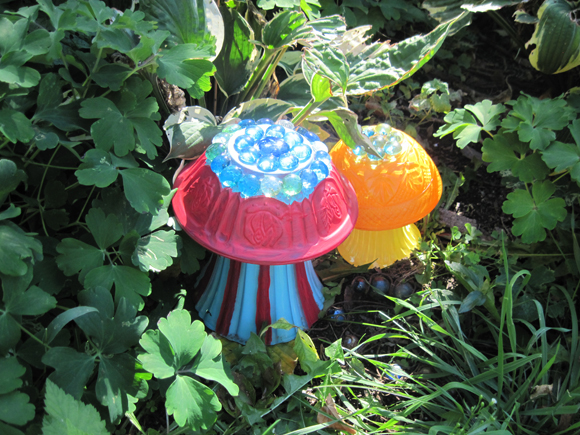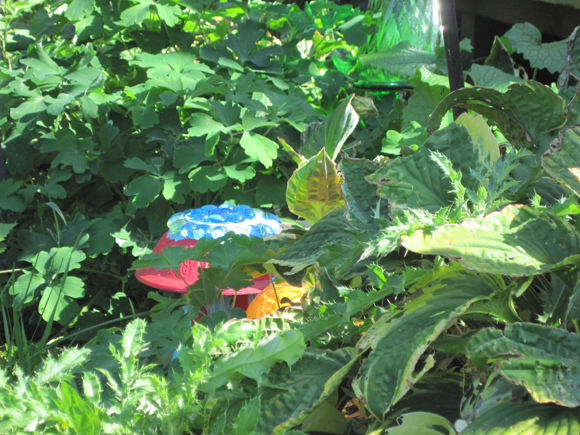 [easyazon_image align="right" height="160″ identifier="B00UTLAW62″ locale="US" nw="y" src="https://cherieburbach.com/wp-content/uploads/2015/03/51EI0bosKoL.SL1601.jpg" tag="wwwthediffere-20″ width="100″]Want more projects like this? You can find them in my book, [easyazon_link identifier="B00UTLAW62″ locale="US" tag="wwwthediffere-20″]Glass Sculptures: How to Make Beautiful Sculptures for the Garden Using Vases, Bowls, and Other Glass Pieces[/easyazon_link].