After I made the green solar light sculptures, I wanted something for the middle. They looked kind of lonely in the yard. So I gathered up some of that darker, evergreen-colored glass and saw what I had to make a slim sculpture.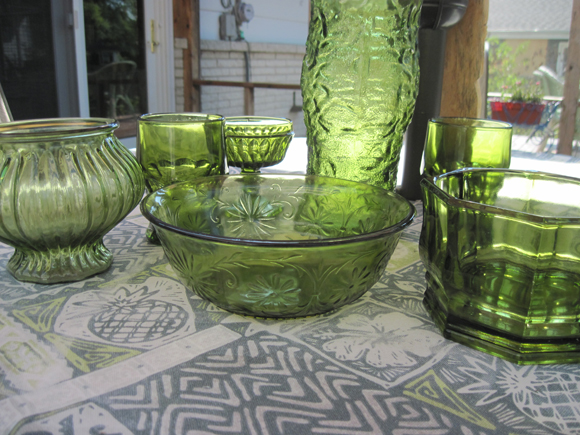 I liked the variety of pieces I had on hand already, so I went right to work.
Glue….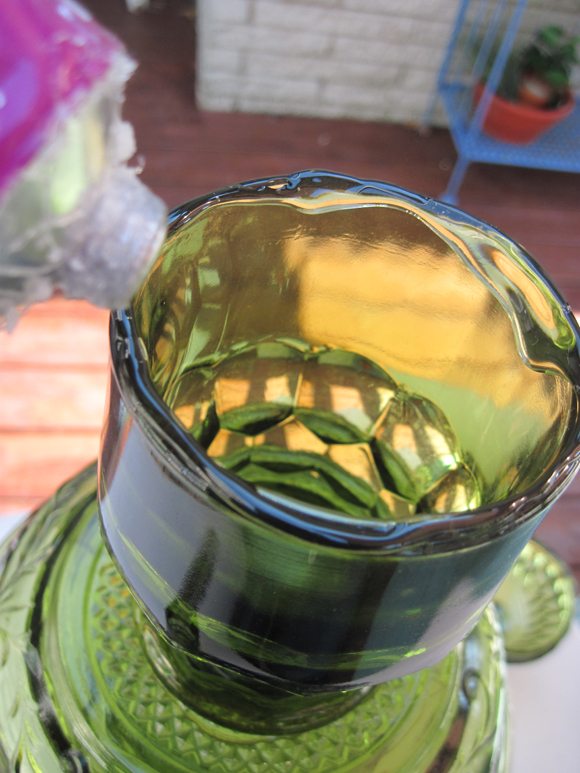 … and assemble.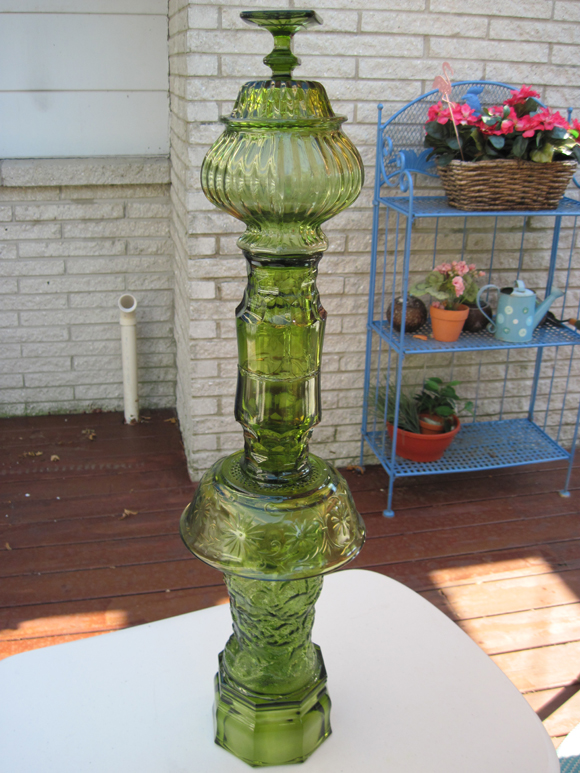 I had two different candy dishes that worked nicely together to create a sort of finial.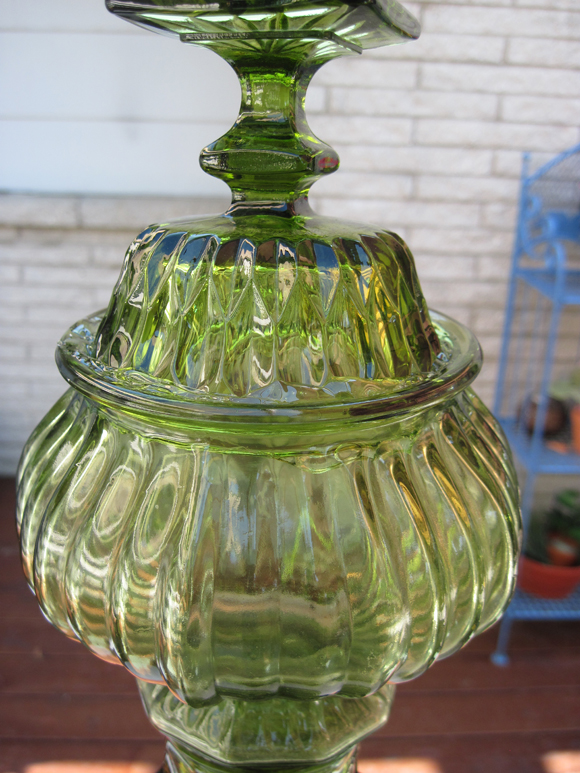 They blend in well with the other sculptures I have in the yard, too.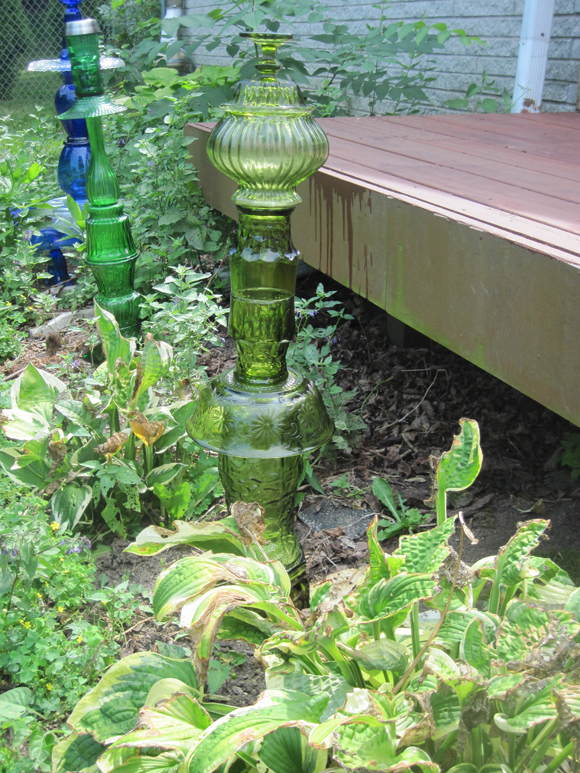 [easyazon_image align="right" height="160″ identifier="B00UTLAW62″ locale="US" nw="y" src="https://cherieburbach.com/wp-content/uploads/2015/03/51EI0bosKoL.SL1601.jpg" tag="wwwthediffere-20″ width="100″]Want more projects like this? You can find them in my book, [easyazon_link identifier="B00UTLAW62″ locale="US" tag="wwwthediffere-20″]Glass Sculptures: How to Make Beautiful Sculptures for the Garden Using Vases, Bowls, and Other Glass Pieces[/easyazon_link].